Confronting Racism On Boston's Streets
22:57
Play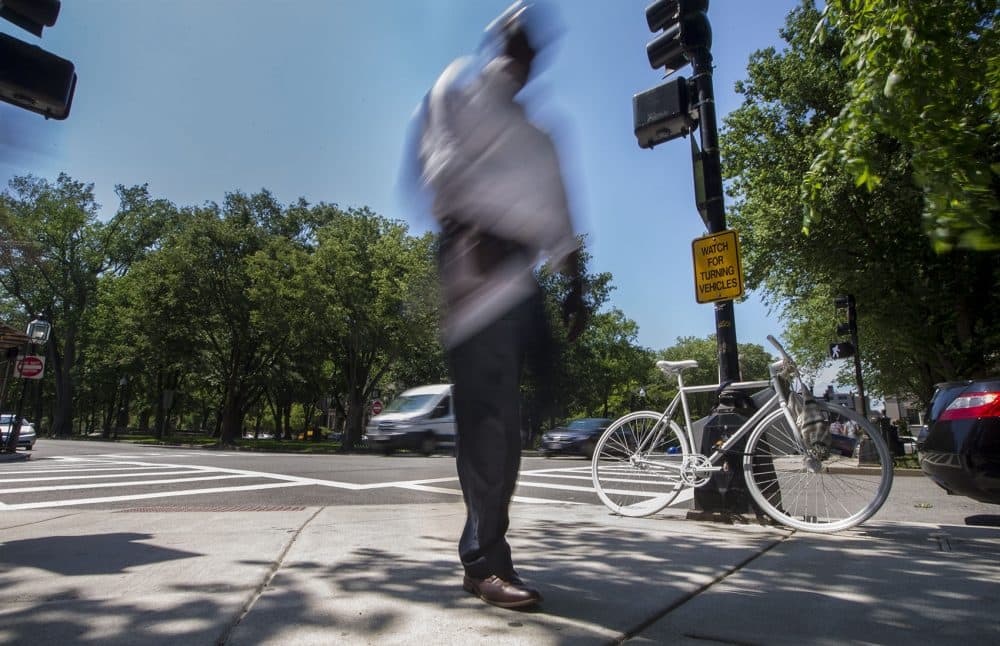 This article is more than 4 years old.
Recently, WBUR reporter Simón Rios was conducting and interview in Boston's Back Bay. He was there to discuss the death of a bicyclist who was struck in a hit and run crash. While conducting his interview, his microphone captured a white man yelling the N-word at a black man.
Stunned by incident, which happened in broad daylight, Simón decided to report on what happened. He reached out to the person he was interviewing and asked her to reflect on what they witnessed.
We replay Simón's story and discuss how common these types of incidents are in Boston.
Guests
Rev. Mariama White-Hammond, minister at the Bethel AME Church in Jamaica Plain. Executive director of Project HIP-HOP. She tweets @mariamawh.
Michael Curry, immediate past president of the Boston branch of the NAACP and currently a member of the national NAACP Board of Directors.
This segment aired on June 20, 2017.