'The Impossible Dream': Looking Back At The Birth Of Red Sox Nation
24:30
Play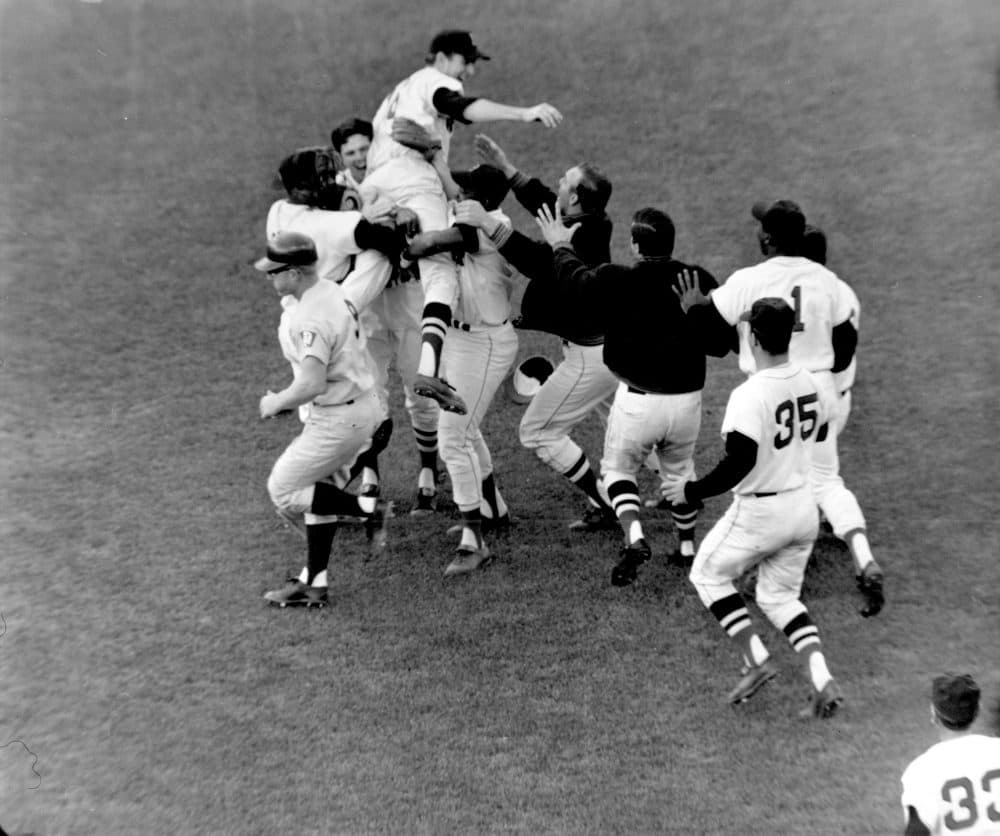 This article is more than 3 years old.
Since 2004, the Boston Red Sox have won three World Series and the "Red Sox Nation" has become a regional cult.
But 50 years ago, it was very different. In 1967, just 8,000 fans showed up for opening day at Fenway Park, to watch an unpopular team of perennial losers.
For eight straight years, the Sox finished in the bottom half of the American league. They lost 100 games in 1965, and in one of those games, drew just 409 fans.
Few people expected anything different in 1967. But then. the Red Sox started winning. And somehow, they kept winning — all the way to the final game of the season.
The Sox went on to win the pennant that year and played in their first World Series since 1946. And even though they lost to St. Louis in seven games, the "Impossible Dream" season turned Boston into a baseball town forever.
You can see the Boston Globe front pages from the 1967 Red Sox season here.
Guests
Bob Ryan, retired columnist for the Boston Globe's Sports section. He tweets @globebobryan.
Gordon Edes, Boston Red Sox historian. He tweets @gordonedes.
Tom Melville, WBUR executive news director. He tweets @tommelville.
This segment aired on June 29, 2017.