Riding For A Stranger: How One Pan Mass Challenge Rider Is Helping Fulfill Another Man's Dream
11:00
Play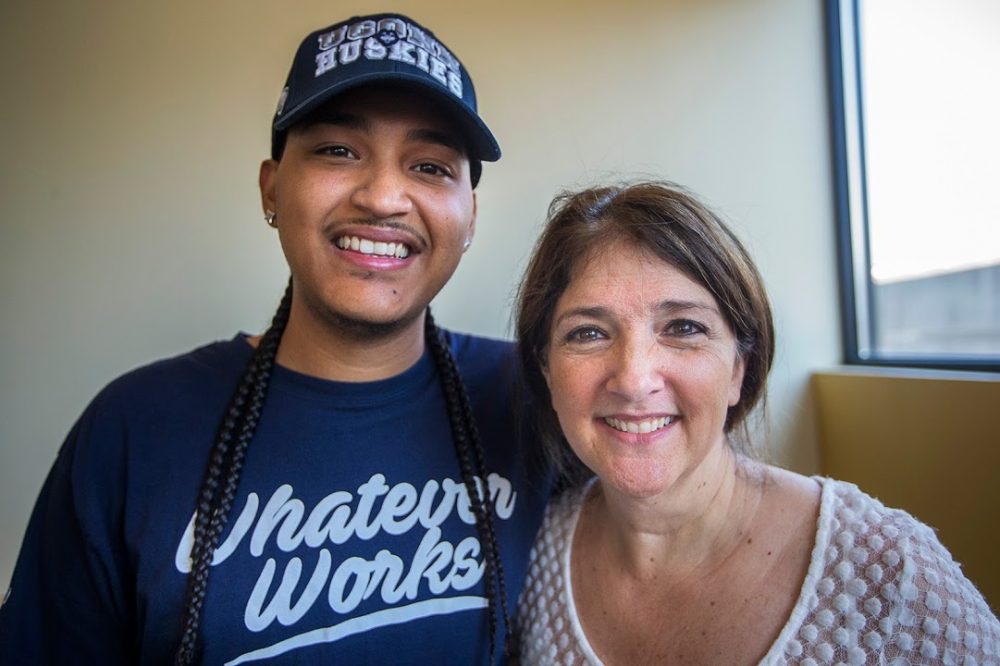 This article is more than 3 years old.
Several months after Stuart Grief passed away, his wife Amy was sifting through his belongings.
"What am I going to do with this bike?" she thought.
"I didn't want to just give it away or sell it to someone, I wanted it to have meaning because it was so important to him," Amy explained. Stuart was an avid biker. He was active and healthy, until suddenly he wasn't.
In May 2014, Stuart began to feel ill while on a hiking trip with his family. By August, he was diagnosed with stage 4 lung cancer. Stuart didn't smoke. What he did have was a genetic mutation called ROS1, which only 1 percent of lung cancer patients have.
Through the next two years of treatments, recovery, healing and more treatments, Stuart tried to ride the Pan Mass Challenge as a way to give back to the care providers at Dana-Farber Cancer Institute. He signed up twice, but each time his health deteriorated and he was unable to ride. On Aug. 20, 2016, Stuart Grief died at the age of 55.
Staring at his bike, Amy knew what to do. She contacted the Pan Mass Challenge to see if they could find a rider. Through the organization Year Up, which provides education and guidance to low-income students, PMC found 23-year-old Chris Vargas.
"It was one of those moments when a little voice came in my head and was just like, 'Do it.' I don't know why," Chris said, musing that maybe he was drawn to the email because he didn't grow up with his father.
Chris rides a BMX bike around his neighborhood in Mattapan, but has never done a long ride like the PMC. He's spent the last several months training at the YMCA near his house, mostly swimming, and working out on an elliptical he bought for his mother.
On Sunday, he'll join more than 6,000 cyclists who are making the 192-mile trek from Sturbridge to Provincetown. Chris is riding 27 miles from Wellesley to Gillette Stadium on Stuart Grief's bike and wearing Grief's helmet and gloves.
"I want to see Stuart come across, so they'll be riding together," said Amy, who is planning to cheer on Chris in Foxborough.
For Chris, a lot of his inspiration for doing this ride comes from his mother. "She believes in doing good for others and not expecting anything in return. It's more of giving a helping hand when it's needed."
Chris hopes that his act can have ripple effects, particularly in his neighborhood in Mattapan.
"Nowadays ... you see someone in the street who needs help with groceries, or something small like that, and people don't even jump [any] more to help someone out," Chris said. "I want to break that chain."
For Amy, the lesson is about compassion just as much as it is about raising $48 million for cancer research.
"I want people to remember there are other people out there, people who need things, that aren't privileged. They're good people, they just haven't been lucky enough," Amy said. "Just by luck I ended up where I was in my family and my place in life. Nothing I did, just luck."
Guests
Amy Grief, wife of Stuart Grief, who passed away in August 2016 of lung cancer.
Chris Vargas, recent graduate of Year Up who is riding in memory of Stuart Grief.
This segment aired on August 4, 2017.