Boston Leaders Respond To Vandalized Holocaust Memorial
05:59
Play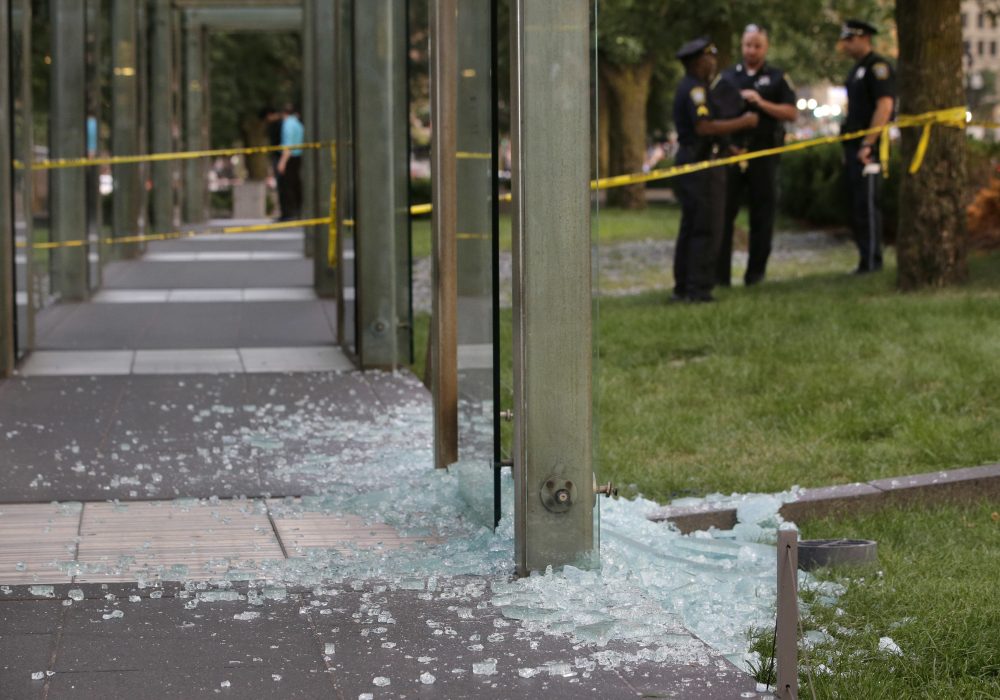 This article is more than 4 years old.
Last night, the Boston Holocaust Memorial was vandalized for the second time this summer. Police said that, on Monday night, a 17-year-old boy from Malden threw a rock through one of the glass panels etched with numbers representing the numbers tattooed on the arms of Jews in Nazi death camps. The teenager was tackled by two bystanders and held until police arrived.
Boston Mayor Marty Walsh responded to the incident at a press conference on Tuesday, and said, "There is no place for hate in Boston. We stand together with our diverse community and nation. We give that same message today, as we pick up the broken pieces of glass and rebuild that panel together."
In a statement, the Jewish Community Relations Council and Combined Jewish Philanthropies said, "We are appalled and saddened that the New England Holocaust Memorial was vandalized Monday night for the second time in just six weeks."
They continued, "The images of Nazis marching in the streets of America over the weekend in Charlottesville and now shattered glass once again at this sacred space in Boston are an affront to our Jewish community and to all those who stand up against bigotry, hatred and anti-Semitism."
They vowed to remain resilient, and said they would have a timeline for rebuilding the memorial once they had fully assessed the damage to it.
Guest
Steve Brown, WBUR State House reporter. He tweets @wbursteve.
This segment aired on August 15, 2017.