John Kelly Defends Robert E. Lee, Says Lack Of 'Compromise' Led To Civil War
19:04
Play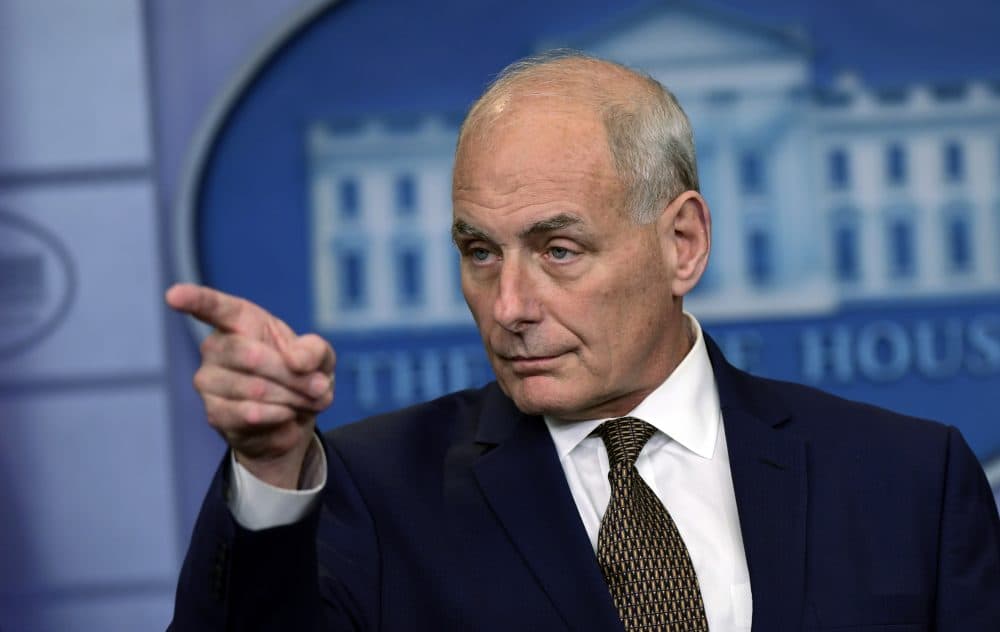 This article is more than 3 years old.
On Fox News, White House Chief of Staff John Kelly defended General Robert E. Lee and the men and women who fought on both sides of the Civil War.
Kelly appeared on "The Ingraham Angle" to talk about recent controversies, including church officials taking down a memorial to George Washington and Lee at a church where both men worshiped in Alexandria, Virginia.
The chief of staff defended Lee as an honorable man and said the Civil War stemmed from an inability to compromise.
"The lack of the ability to compromise led to the Civil War," Kelly said. "And men and women of good faith, on both sides, made their stand where their conscience had them make their stand."
Historians, though, disagree with Kelly's characterization of the Civil War.
Guests
Karen Cox, history professor at the University of North Carolina at Charlotte with an emphasis on Southern history and Culture. She's the author of "Dixie's Daughters: The United Daughters of the Confederacy and the Preservation of Confederate Culture."
Michael Vorenberg, history professor of Brown University. He is the author of the book "Final Freedom: the Civil War, the Abolition of Slavery, and the 13th Amendment," which was used liberally as the basis for the 2012 film "Lincoln."
This segment aired on October 31, 2017.