How The NRA's True Strength Is In Their Fundraising
11:29
Play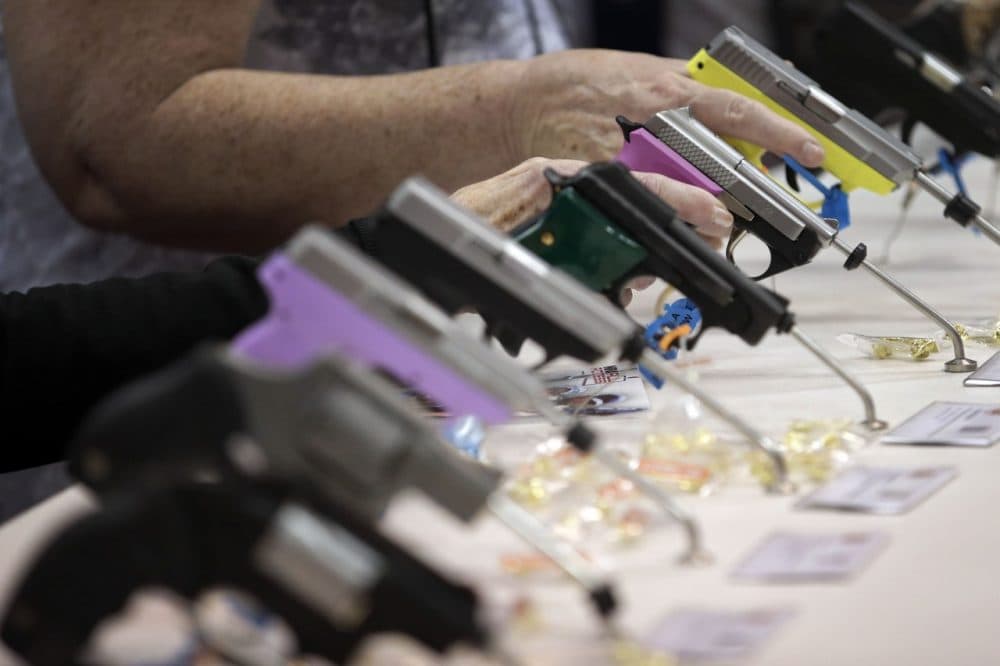 This article is more than 1 year old.
The National Rifle Association, through its own media group, NRA TV, aired an extended interview with a Texas resident who exchanged fire with Devin Kelley, the church shooter who killed 26 people on Sunday.
"I kept hearing those shots and I knew that every shot might be representing people being hit by a bullet," said Stephen Willeford, of Sutherland Springs, Texas. "I didn't even put shoes on. I ran out the door."
NRA TV described Willeford as an "NRA member and hero," meaning he is one of the 5 million dues-paying Americans who are NRA members. Those numbers, plus the existence of things like NRA TV, show the reach and influence the group.
Another measure of influence: its money.
Guest
Evan Horowitz, Boston Globe's "Quick Study" Columnist. Evan tweets @globehorowitz.
This segment aired on November 7, 2017.