The Beauty — And Toil — Of New England Winter
48:59
Play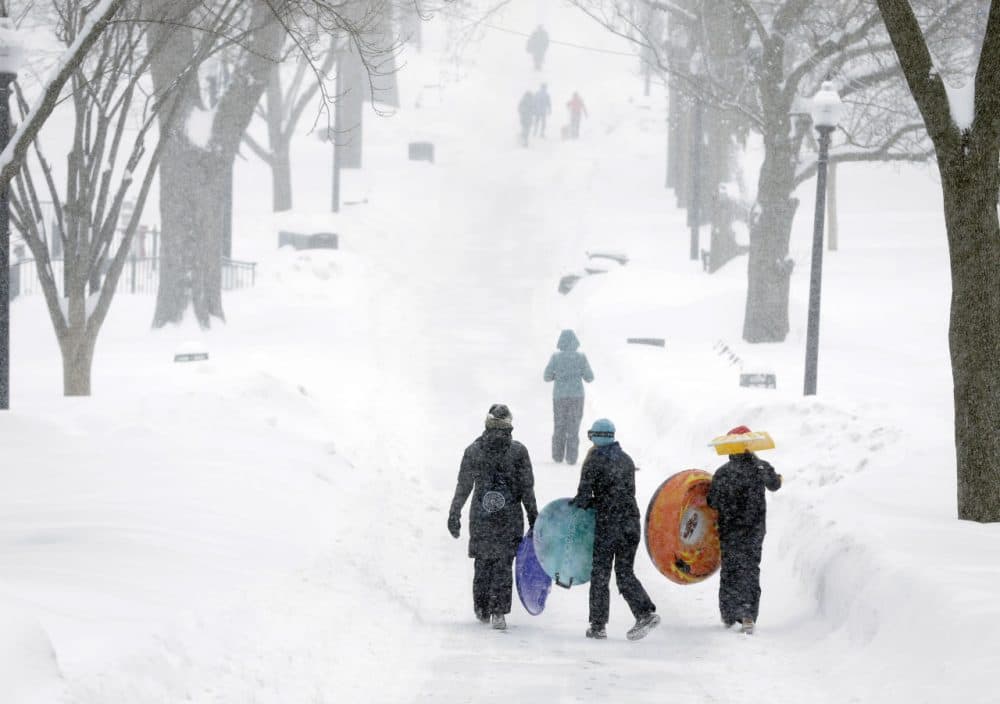 This article is more than 3 years old.
As the temperature drops and the snow falls, we bring you a special hour of Radio Boston celebrating New England winter.
Poet Will Dowd shares his collection of poetic essays, capturing the spirit of New England weather. Plus, two historians bring us the lessons of how early New Englanders survived brutal, cold winters without supermarkets or central heat.
Also, current Boston Mayor Marty Walsh and former Boston Mayor Ray Flynn ruminate on blizzards and the office of the modern American mayor. And finally, we cast our mind's eye to Star Island, several miles off the coast of the New Hampshire/Maine border, where photographer Alexandra de Steiguer has spent more than 20 winters completely alone.
Guests
Will Dowd, author of "Areas of Fog." He tweets @watershipdowd.
Darius Coombs, associate director of the Wampanoag Indigenous Program at Plimoth Plantation.
Robert Allison, professor of history at Suffolk University. He tweets @historyofboston.
Yoni Appelbaum, senior editor at The Atlantic where he oversees the Politics section. He tweets @YAppelbaum.
Ray Flynn, former Mayor of Boston (1984-1993) and former U.S. Ambassador to the Holy See (1993-1997).
Marty Walsh, Mayor of Boston since 2014. He tweets @marty_walsh.
Alexandra de Steiguer, photographer and the winter caretaker of Star Island.
This program aired on December 26, 2017.