Patriots Face Eagles In Super Bowl LII
26:07
Play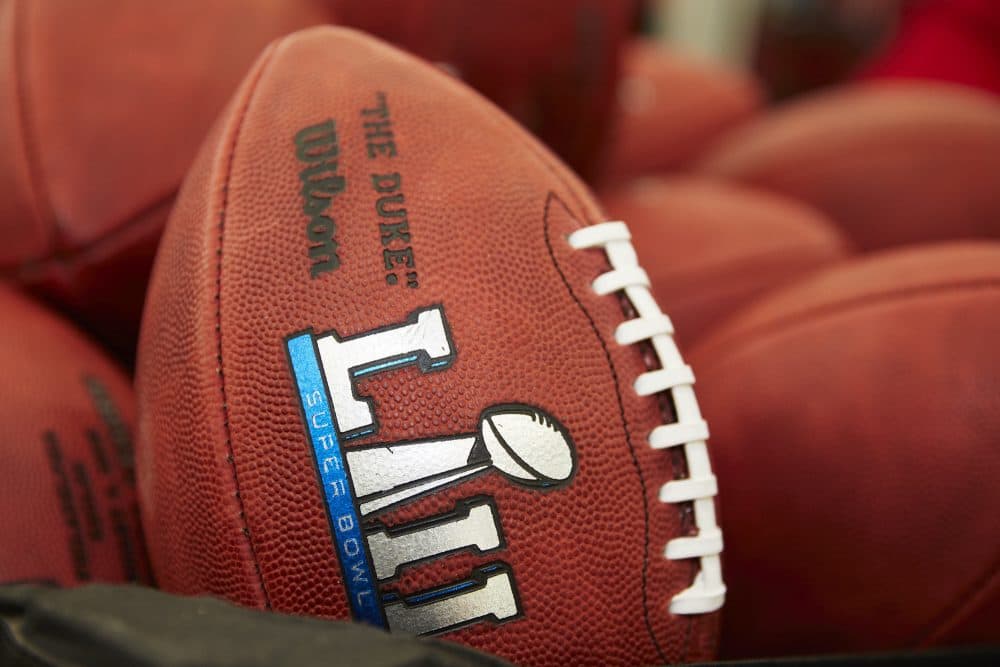 This article is more than 2 years old.
On Sunday, the New England Patriots will face the Philadelphia Eagles in Minnesota.
Guests
Steve Buckley, Sports Columnist for the Boston Herald. He tweets @buckinboston.
Eric Adelson, Yahoo.com Sports Reporter. He tweets @eric_adelson.
Jeffrey Miller, Former Senior Vice President and Chief Security Officer for the NFL.
Jay Scott Smith, Reporter and Producer for Morning Edition at WHYY. He tweets @jayscottwhyy.
Andy Husbands, Chef, Restaurateur, Author and Owner of Tremont 647, Sister Sorel and the Smoke Shop. He tweets @andyhusbands.
---
Recipe
GRILLED CHICKEN WINGS WITH AGAVE AND CREOLE SPICES
Adapted from Grill to Perfection by Andy Husbands, Chris Hart, and Andrea Pyenson
This is a recipe about patience, you're trying to achieve two things: a fully cooked chicken wing, of course, and a crispy chicken wing. You might have to play with your fire a little since you want a nice even slow fire. Once you've mastered this technique you have no need for a fryer and can simply do crispy wings with your favorite sauce anytime.
Creole spice (or substitute your favorite store bought BBQ spices):
2 tablespoons dry thyme
2 tablespoons dry basil
2 tablespoons paprika
2 tsp kosher salt
1 tsp cayenne
2 teaspoon chili powder
2 tsp ground black pepper
This is strong stuff, we love it on French fries, seasoning for chowders and burgers, but our favorite is for wings.
20 wings, separated
kosher salt and freshly cracked black pepper
¼ cup agave
Light your grill to make a slow grill; you really want a nice even low temp. Season with kosher salt and freshly cracked black pepper. Place the wings on the grill and let cook for about 30-45 seconds, then rotate, you want to keep doing this rotating cook rotating cook for about 5-8 minutes until the wings are blistery, crispy, and golden brown. The internal temperature should be above 165 degrees.
Once the wings are done place them in a large bowl, drizzle the agave on them and toss, the season with Creole spice and toss again. Serve immediately with a side of Tabasco, celery, and a cold drink.
This segment aired on February 2, 2018.