At New Restaurant Spyce, Robots Make Your Food
10:30
Play
It's happening — robots are becoming increasingly capable of doing things we humans have always done ourselves. In addition to scheduling our appointments and vacuuming our floors, they're also making our food.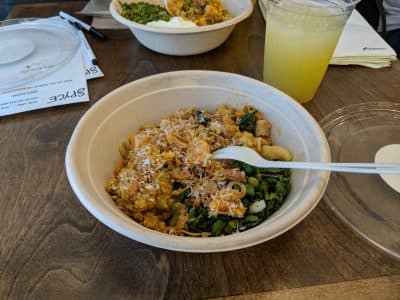 At Spyce, a new restaurant in Downtown Crossing, humans prepare the ingredients for menu items while robots assemble the dishes. Is this taking the soul out of our dining experience, or just making things easier? Radio Boston host Meghna Chakrabarti and producer/reporter Jamie Bologna visit Spyce to get a taste of what it's all about.
This segment aired on June 12, 2018.