Impact Of Family Separation At U.S. Border Felt In Massachusetts
Play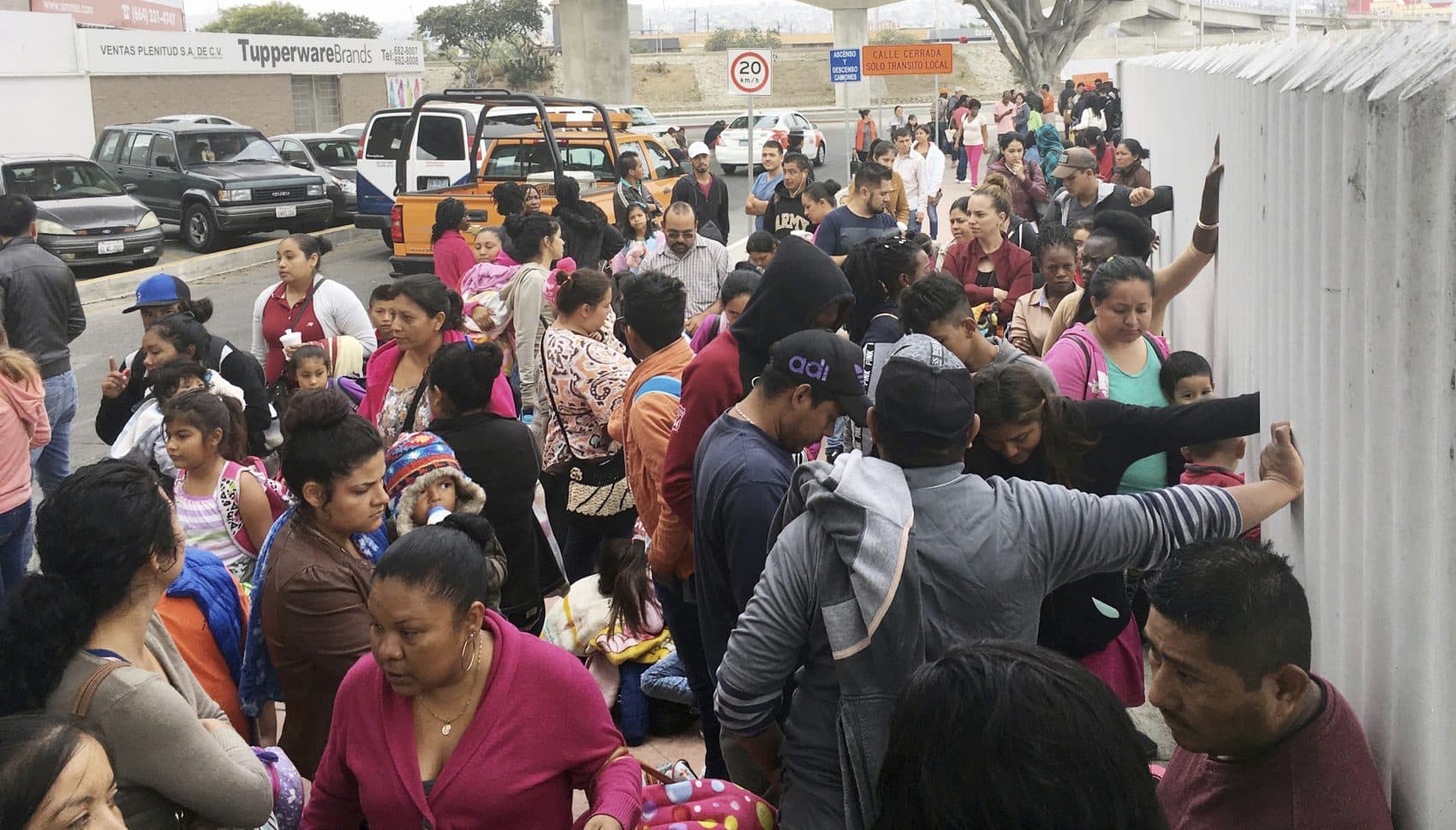 This article is more than 4 years old.
The conversation surrounding the Trump administration's policy separating migrant families at the U.S. border has dominated news headlines this week as questions remain about the status and fate of children who have been separated from their parents in their attempt to cross the border. On Wednesday, President Trump signed an executive order ending this policy, and by Thursday, the U.S. was reportedly preparing to shelter as many as 20,000 migrant children on military bases in Texas and Arkansas.
As the U.S. works to figure out where to go from here, local immigration activists, lawyers and politicians are responding. Some members of Massachusetts' congressional delegation, including Rep. Mike Capuano and Sen. Elizabeth Warren, are heading to the border this weekend.
On Friday, Sen. Ed Markey spoke in East Boston about the health effects of family separations.
"Many of these immigrant families are trying to escape violence and adversity in search of a more secure life," he said. "It is unconscionable that the Trump administration is engaging in this horrific policy."
Gov. Charlie Baker has said his administration is unaware of any families that are separated on the southern border that are in Massachusetts.
Yessenia Alfaro, deputy director of the Chelsea Collaborative, says there is at least one woman who is a member of the collaborative whose 16-year-old grandson was separated from his mother as they attempted to the enter the U.S. after leaving their home country of Honduras. Alfaro says the boy's mother is still detained, and that he is currently with his grandmother in Chelsea.
Guests
Susan Church, former chair of the American Immigration Lawyers Association of New England and partner at Cambridge law firm Demissie & Church. She tweets at @SusanBChurch11.
Yesenia Alfaro, deputy director of the Chelsea Collaborative. The collaborative tweets at @ChelseaCollab.
This segment aired on June 22, 2018.