Sharing In Science On The Rise, But Dartmouth Case Shows Conflicts Over Credit Continue
Resume
A Cambridge nonprofit that helps scientists share key bits of DNA with other researchers is about to mark a key milestone: one million plasmids — circular bits of DNA — shared. The nonprofit, Addgene, is part of a broader "open science" movement that encourages expanded sharing of data, results, even materials.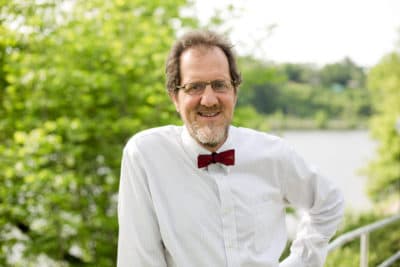 But conflicts over scientific credit continue. A Dartmouth College investigation concluded that Dr. H. Gilbert Welch at the Dartmouth Institute for Health Policy and Clinical Practice committed "research misconduct," plagiarizing two of his colleagues in an influential paper about the size of breast tumors when they're detected, Retraction Watch reports.
Dr. Welch has challenged the finding, telling Retraction Watch in an email that the data in the paper is publicly available and "all the analyses, all the figures and all the writing in the article are my co-authors' and mine."
A Dartmouth spokesman declined to say whether Dr. Welch has been sanctioned, calling it a "confidential personnel matter.'"
Guest
Carey Goldberg, host of WBUR's CommonHealth blog, which tweets @commonhealth.
This segment aired on August 20, 2018.