John Kerry On Ayanna Pressley's Victory And A Chaotic Week In Washington
16:30
Play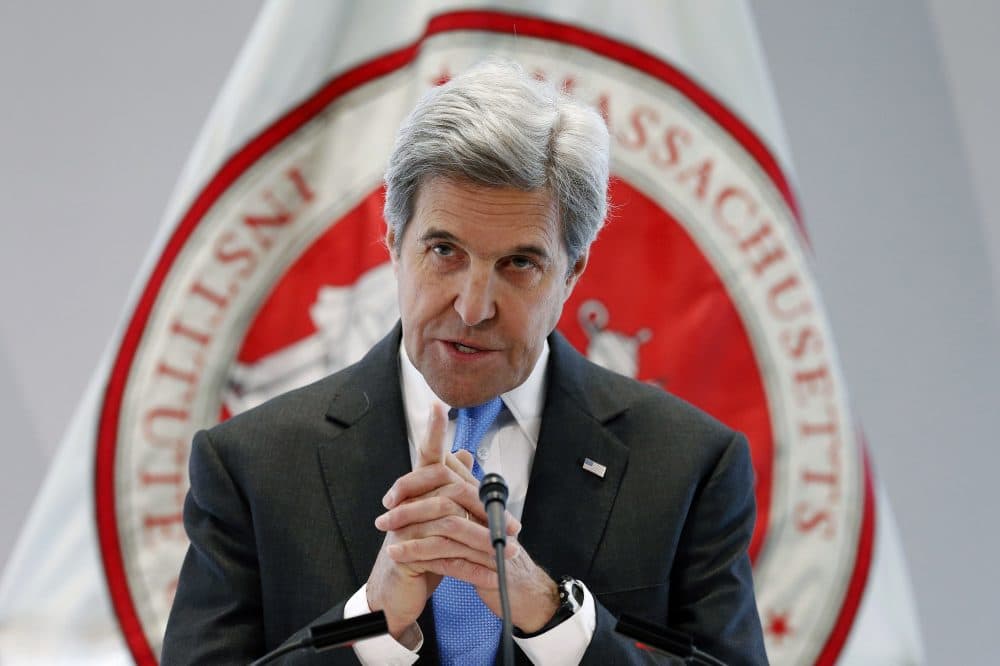 Former Secretary of State and five-term U.S. Senator from Massachusetts John Kerry joins us to talk about his new book "Every Day is Extra."
Guest
John Kerry, former U.S. Secretary of State. He tweets @johnkerry.
Interview Highlights
On what Ayanna Pressley's victory should signal to Congress: 
"This was a statement about people's frustration with Congress as a whole, as well as a reaction to Ayanna's energy and engagement and readiness to take on the status quo. There's no mystery here. Everybody understands why there's a churning in the body politic of America, and it has to do with the fact that Washington is not delivering and it's deeply frustrating."
"I spent years in the United States Senate, and I saw it changing as time went on. I saw it become less responsive because of the insistence by a few people on the extreme right to begin to make this a much more polarized place, where you're not allowed to work collegiality, you're not allowed to compromise. The orthodoxy that is governing the extremes of both of our major political entities in the country is simply unacceptable. You have to be able to work with other people, you've got to be able to compromise. It's the nature of a working and functioning democracy."
On how he thinks Democrats should respond to this administration: 
"Everybody's obviously free to raise all the remedies they want but the 25th Amendment, all those things … right now they're under the control of a Republican-controlled Congress. So what's your fastest remedy? Your fastest, most important remedy is, in two months, we have an election."
"All across the country, we can see Ayanna Pressley's and others begin to challenge the unwillingness of the Republican Party. … They're in control and rather than defend the Constitution and defend the institutions of the House, of the Congress, and its prerogatives as a third branch of government, they are defending party and president and their own power. That is disgraceful. I think the best way to hold it accountable is work like hell over the next two months to win the midterm elections."
What he means when he says the country is in the midst of a constitutional crisis: 
"It means that the Constitution is not being upheld. It means that the provisions of the Constitution are not being implemented as they should be. It means that the executive powers granted to the president are not being in fact carried out by the president himself but are being subverted or changed or carried out by other people."
"You can imagine if this was a Democrat[ic] president what Fox News and the Republicans would be saying today. I could write that speech so easily. The fact that they're not doing it is because they are in power. This is all about power, and it's a disgrace. History is going to record this moment for what it is: a sad and terrible commentary on the conscience and value system of a party."
This segment aired on September 7, 2018.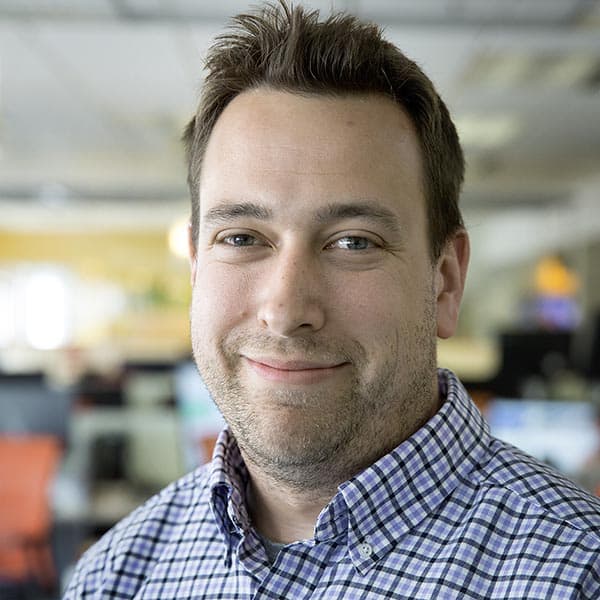 Chris Citorik Producer, Radio Boston
Chris Citorik is a producer for Radio Boston.