Supreme Court Takes Up Citizenship Question On 2020 Census
16:13
Play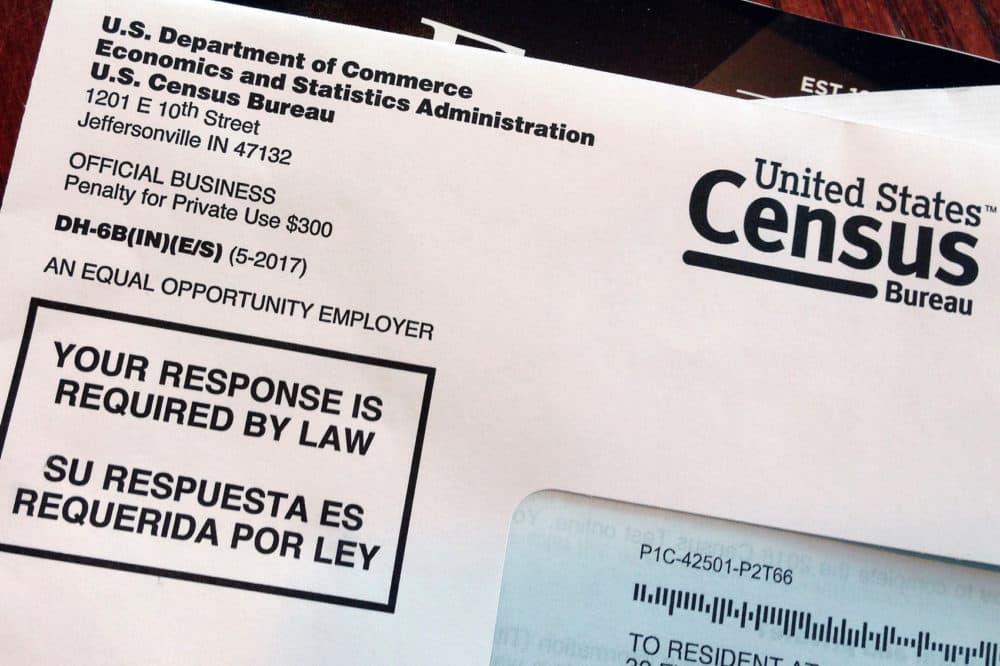 The Supreme Court heard oral arguments today in a case that will determine whether the Trump administration can add a citizenship question to the 2020 U.S. Census.
The Census Bureau itself estimates that millions of people would not respond to the census, if asked about their citizenship status. Opponents of the question say many non-citizens fear they could be targeted by immigration authorities. Critics also say an inaccurate tally could throw off voting districts — but the Trump administration contends that it could enforce the Voting Rights Act better, if it were able to pose the citizenship question.
Guests
Kimberly Atkins, WBUR senior news correspondent. She tweets @KimberlyEAtkins.
William Galvin, Massachusetts secretary of state. He tweets @BillGalvin4MA.
This segment aired on April 23, 2019.