Poet Richard Blanco On His New Book, 'How To Love A Country'
Play
This article is more than 3 years old.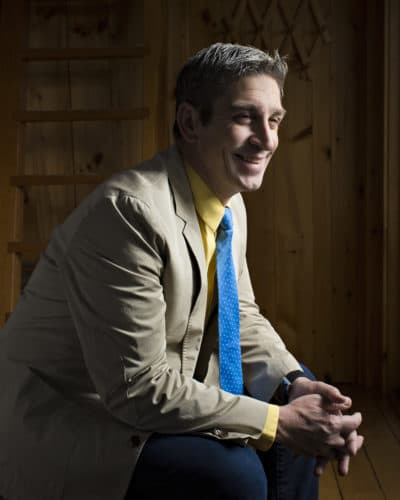 Maine-based poet Richard Blanco was the youngest, first Latino, first immigrant and first openly gay person to serve as an inaugural poet when he was tapped to compose and recite a poem for President Obama's inauguration in 2013.
He read a portion of "One Today" at the ceremony:
"We head home: through the gloss of rain or weight of snow, or the plum blush of dusk, but always—home, always under one sky, our sky. And always one moon like a silent drum tapping on every rooftop and every window, of one country—all of us— facing the stars, hope—a new constellation waiting for us to map it, waiting for us to name it—together."
Now, Blanco is out with a new collection of poems: "How To Love A Country," which explores the pressing issues facing our nation today, including immigration, gun violence, racism, LGBTQ issues and more.
Guest
Richard Blanco, poet. Author of the new collection, "How To Love A Country." He tweets @rblancopoet.
Blanco will be at the Charles River Museum of Industry and Innovation Wednesday at 6 p.m. Click here for more info.
This segment aired on May 1, 2019.