Elizabeth Warren Says She Won't Go On Fox. Is It A Smart Move?
Play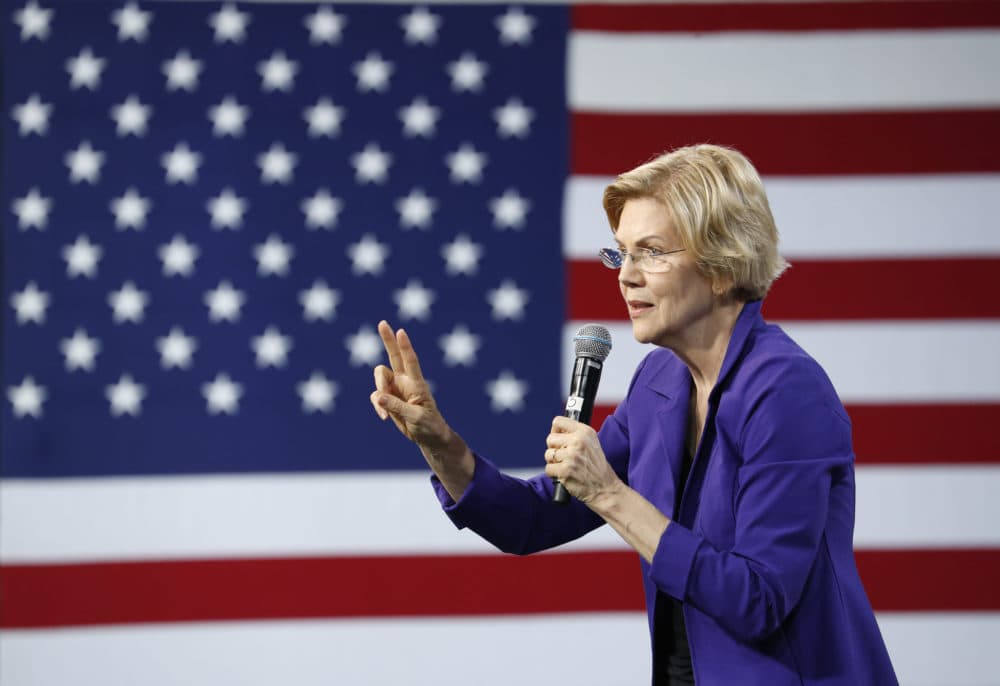 This article is more than 3 years old.
Turn on Fox News these days and you're likely to see one of the more than 20 candidates fighting for the 2020 Democratic nomination.
But you won't see Massachusetts Sen. Elizabeth Warren.
In a tweetstorm Tuesday, Warren said she wouldn't appear in an upcoming town hall on Fox, calling the cable news channel "a hate-for-profit racket" that is "designed to turn us against each other."
Warren is struggling in the polls against front-runners like former Vice President Joe Biden and Vermont Sen. Bernie Sanders. This move means she's giving up the chance to pitch her message to the millions of people who tune in to America's most-watched cable network.
So is this a wasted opportunity? Or is it a shrewd way to appeal to the Democratic Party's activist left wing?
Guests
John Carroll, WBUR senior news analyst and blogger at It's Good to Live in a Two-Daily Town. He tweets @john_r_carroll.
Scott Ferson, Democratic strategist and president of the Liberty Square Group. He tweets @scottferson.
Jennifer Braceras, political analyst and senior fellow for legal policy with the Independent Women's Forum. She tweets @MAHockeyMom.
This segment aired on May 15, 2019.