'The Nature Plays' At Mount Auburn Cemetery Bring New Life To The Burial Grounds
Resume
Mount Auburn Cemetery in Cambridge is America's first garden-cemetery, dedicated in 1831. Over 90,000 people are buried there, including Isabella Stewart Gardner, Henry Wadsworth Longfellow, and Julia Ward Howe.
Since 2014, the cemetery has had an Artist-In-Residence who creates new work inspired by the grounds. Patrick Gabridge is the first playwright to hold the position and has created two new series of site-specific plays. The first, called "The Nature Plays," consist of five stories told at different locations at Mount Auburn.
They center on the plants, animals, and Naturalists that occupy the cemetery. For instance, one play portrays a love story between two salamanders at the cemetery's Consecration Dell. Another is about an argument between two Naturalists, the botanist Asa Gray and controversial biologist Louis Aggassiz.
"The Nature Plays" run through June 9 at Mount Auburn Cemetery.
Guest
Patrick Gabridge, artist-in-residence at Mount Auburn Cemetery. He is also the founder and producing artistic director of Plays In Place. He tweets @patrickgabridge.
Interview Highlights
On what attracts him about the history and the design of Mount Auburn Cemetery: 
What made Mount Auburn Cemetery unique was that in 1831 when it was founded, there was no institution like this at all. People were buried in church graveyards that were not at all inviting and not a place you'd want to spend time. There is a whole new movement around Transcendentalism, [the] notion of man's relationship to nature and also to death. This place brought a new way to deal with 'life in the aftermath.'
That is a continuing theme that stays with this place. The whole design of it is intended to get you engaged with losing yourself a little and seeing life around you.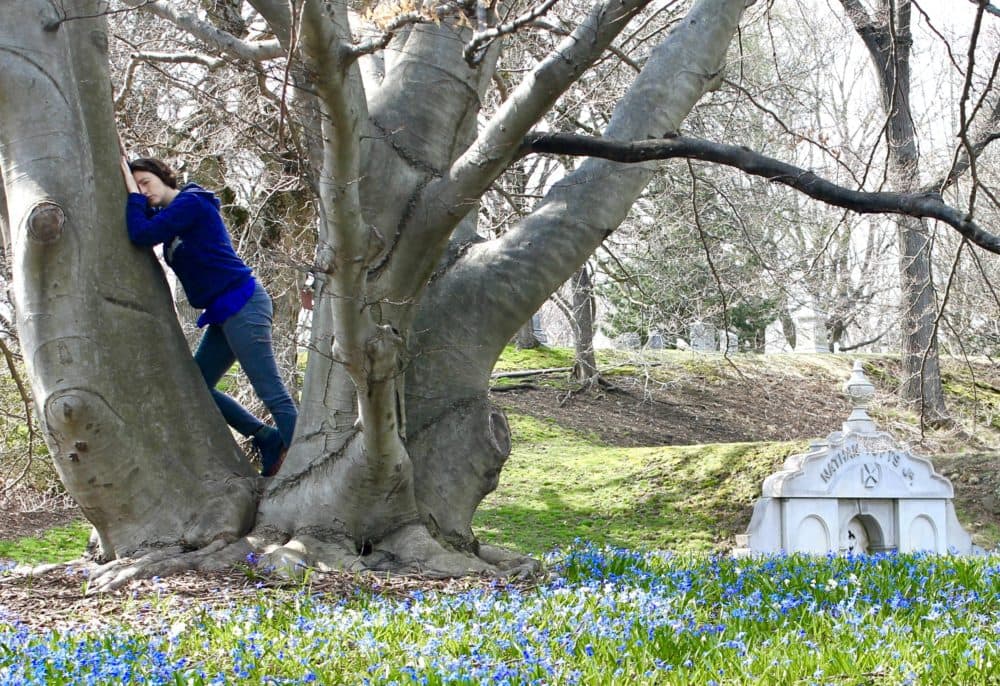 On why he decided to focus most of these plays on animals and plants, not people: 
It became clear quickly that they're two main strengths here: the history, the resonance, but also the natural environment. The institution here is really dedicated to that. They have a wildlife manager and so many staff members are involved in maintaining this place. I really wanted to get to that heart of things.
That's the other thing about writing plays in the cemeteries. Anything you're writing in plays, you're writing about people. So, even [the play] 'Salamanders' aren't really about salamanders. It's about people, how they interact, and how we're dealing with a world that is sometimes frightening and changing and what can we do about it.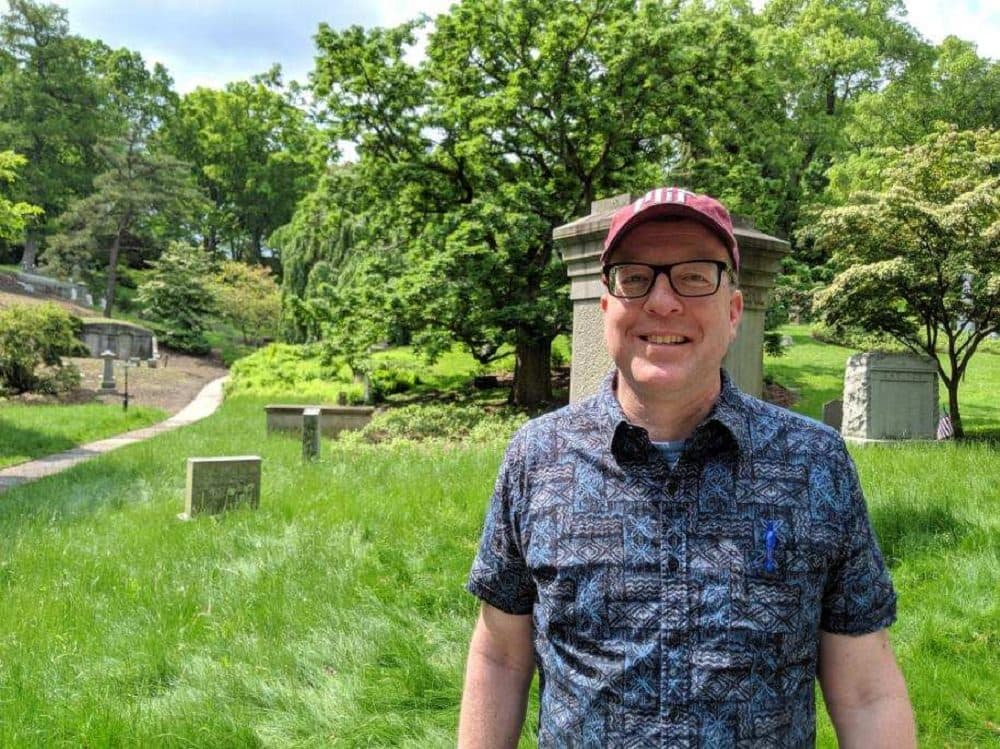 This segment aired on May 31, 2019.