Soak Up Island Vibes This Summer With Homemade Tiki Drinks
Play
This article is more than 3 years old.
Tiki drinks are having a resurgence. The tropical cocktails were a big part of American pop-culture in the early-to-mid-20th century, but faded away in the 1980s. Now, a slew of bars that caters to fans of decorative glassware and plenty of fruits and flowers have opened in and around Boston.
With the right ingredients, many of these drinks can be made at home. Two cocktail connoisseurs from The Boston Shaker show us how to make a few:
Jungle Bird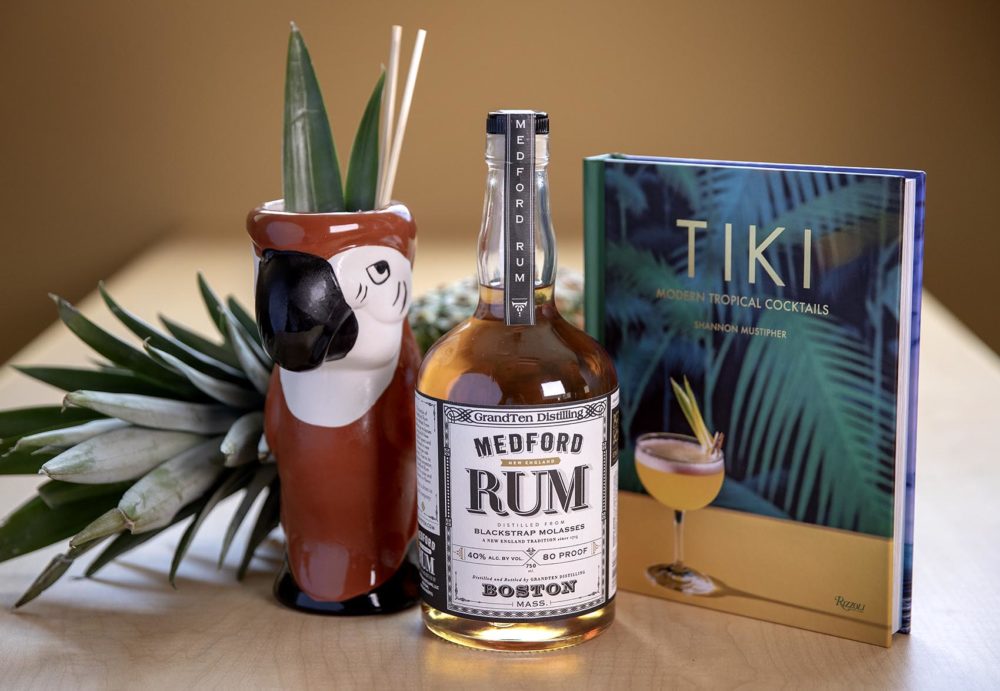 Ingredients:
1 ½ oz. Blackstrap Rum (Newburn recommends Medford Rum by GrandTen Distilling.)
¾ oz. Campari
½ oz. fresh lime juice
½ oz. simple syrup
1 ½ oz. pineapple juice
Directions: Build in Boston shaker and add ice. Shake for 10 seconds. Strain over ice in Tiki mug.
Garnish: Pineapple wedge
Batch ingredients for 10 people:
15 oz rum
15 oz pineapple juice
7.5 oz Campari
5 oz lime juice
5 oz simple syrup
Directions: Mix in punch bowl or in batch bottles, serve over ice.
Garnish: Pineapple wedge
---
Saturn Cocktail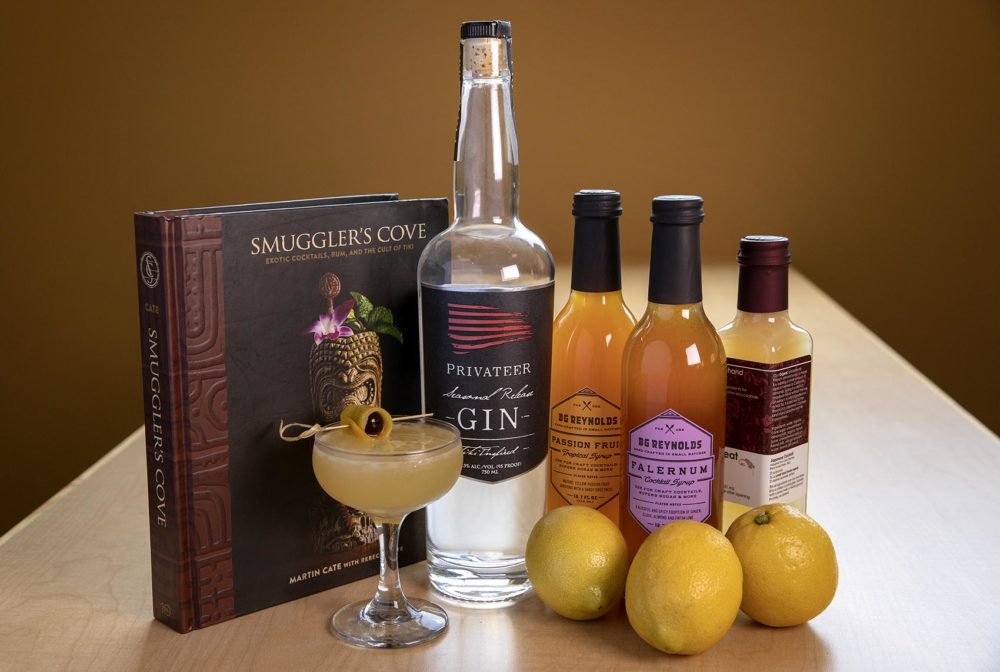 Ingredients: 
1.5 oz. gin (Mottla recommends Privateer Tiki Gin from Ipswich, Mass.)
3/4 oz. lemon juice
1/4 oz. orgeat Syrup
1/4 oz. falernum Syrup
1/2 oz. passion fruit
Directions: Add ingredients to Boston shaker, add ice, shake and strain into cocktail glasses.
Garnish: Lemon spiral around cherry
Guests
Lonnie Newburn, owner and operator of The Boston Shaker, a craft cocktail supply stores which is on Instagram @bostonshakershop.
Anthony Mottla, cocktail consultant at The Boston Shaker and bartender at The Automatic. He's on Instagram @young_overholt.
This segment aired on July 3, 2019.