Full Episode: Worcester Firefighter's Funeral, Cannabis Regulator On Vaping And Lelling's Probe, Flavored Tobacco Ban
49:38
Play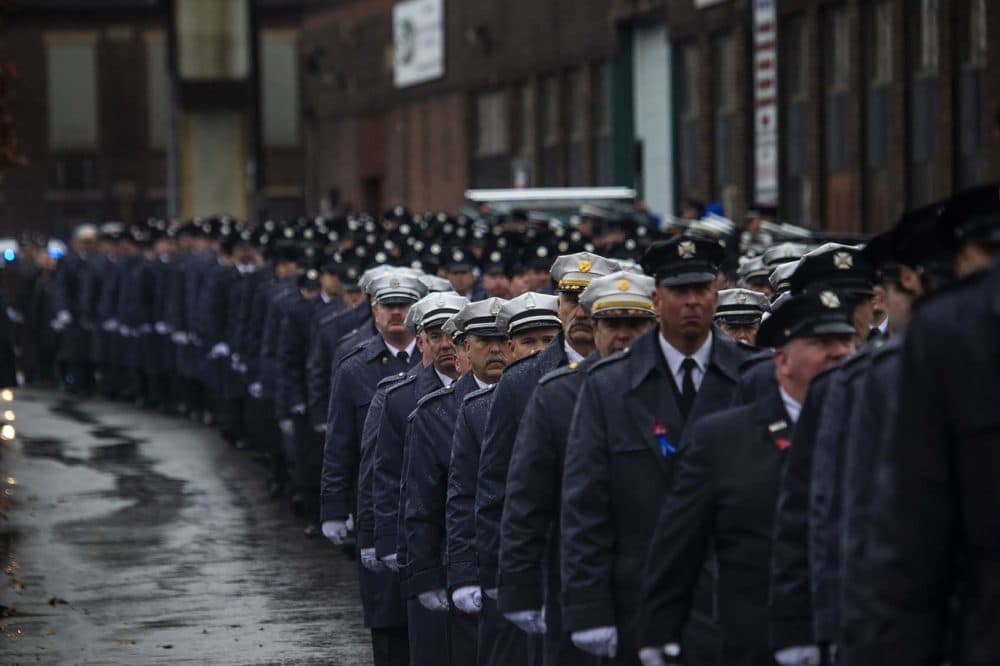 Here's the Radio Boston rundown for Nov. 18. Tiziana Dearing is our host.
WBUR Reporter Simón Rios joins us from the funeral of Lt. Jason Menard, a Worcester firefighter who died in 4-alarm blaze last Wednesday.
We check the score with WBUR's Chris Citorik, starting with the NFL's handling of Colin Kaepernick's workout this weekend and recap the Patriots' Sunday win.
Cannabis Control Commissioner Shaleen Title talks with us about why the commission decided to quarantine most marijuana vaping products and U.S. Attorney Andrew Lelling's probe into host community agreements.
State Sen. John Keenan discusses the future of a flavored tobacco ban now before the Massachusetts Senate. The proposal passed in the state's House of Representatives last week.
This program aired on November 18, 2019.