Reaching Across The Holiday Dinner Table: Tips For Talking Politics With Family
21:56
Play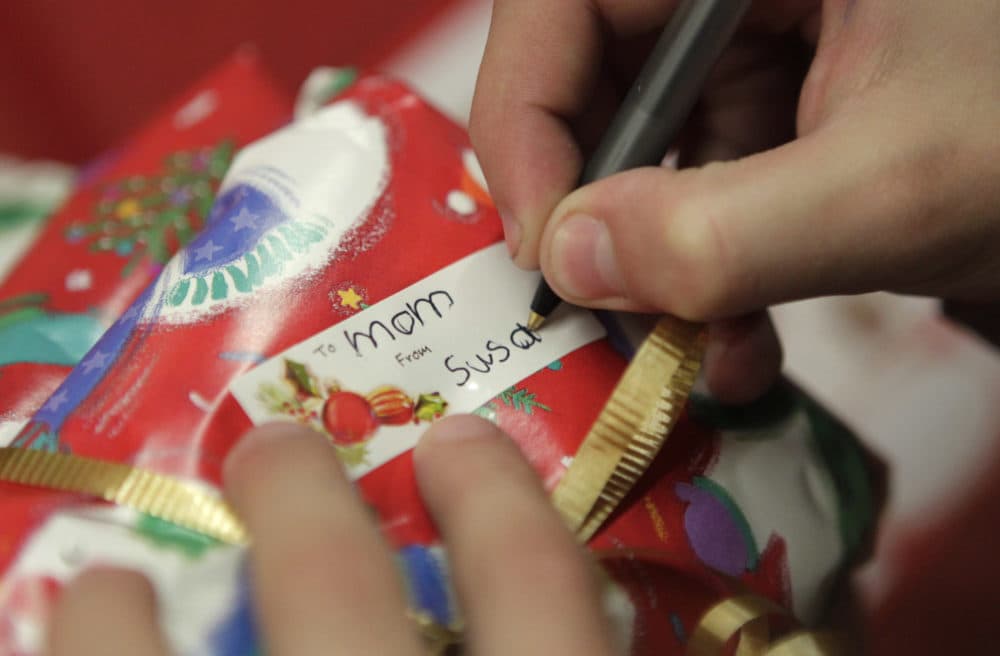 This article is more than 1 year old.
We live in politically divisive times. Just this past month, the country in the middle of an impeachment inquiry while the Democratic primary race and 2020 general election loom large over the news cycles.
Nearly 40% of Americans said there are political divides in their families, according to a February poll from Public Religion Research Institute and The Atlantic. For some of those families, the holidays can be extremely difficult.
We break down how politics has impacted our relationships, and how best to navigate turbulent waters when home for the holidays.
Meredith Goldstein, who runs The Boston Globe's "Love Letters" advice column and podcast, offers some advice on how to survive the holidays at a fraught time when politics often gets a seat at the table. We also hear from Omar Ruiz, a licensed family therapist at TalkThinkThrive, a team of Newton-Wellesley therapists.
"For some, navigating family holidays is harder than ever," Goldstein said. "I adore my closest family members, and we are mostly conflict-free. Still, I can get overwhelmed at family events, especially in a house full of people."
We asked Goldstein for some tips for managing complicated holidays. She offered these nuggets of wisdom, adding that they are "especially for those who might be burnt out on political fights, passive-aggressiveness, and more." She cautioned that these suggestions "won't work for everyone, but perhaps one or two of them will help you have a more merry season."
Goldstein's 8 Tips:
1. Limit The Time: I've never understood why family events have to be seven hours. Sure, maybe some people are in from out of town and want to make the most of it, but that kind of quality time shouldn't be a requirement. Three hours is plenty of time. That's my limit for most things (including movies – sorry to Martin Scorsese and "The Irishman"). Give yourself a hard out and stick to it. Set that boundary.
2. Find Kids: As a childless person, this has become my trick. Children and teens are often nice, fun and very, very bored during the holidays. By hanging out with kids, especially the little ones, you're helping other adults. You're also engaging with family without having to involve yourself in conversations you might want to avoid.
3. Keep It Small: Big groups – and big groups having arguments – can overwhelm. But one-on-one conversations are more personal and might remind you why you're there to begin with. Try engaging with one person at a time.
4. Movies: I love a family that leaves the house on Christmas. I also love the movies. Find out if you can take those younger family members to see something.
5. Pick Your Battles: Know when it's time to push back. Sometimes you have to stand up for yourself or the people you love.
6. 'It's All Relative': Sometimes thoughtful conversation ends and it becomes hurtful. Exhausting. Pointless. My step-mother was a great conversation ender. Masterful, really. I noticed, growing up, that when she wanted to put an end to a conversation, she'd say "It's all relative" and then sigh. Sometimes the phrase made no sense in the context of what we were talking about. But … what can you say to "it's all relative"? If you say it and sigh, the conversation ends. Then you can say, "Pass the rolls."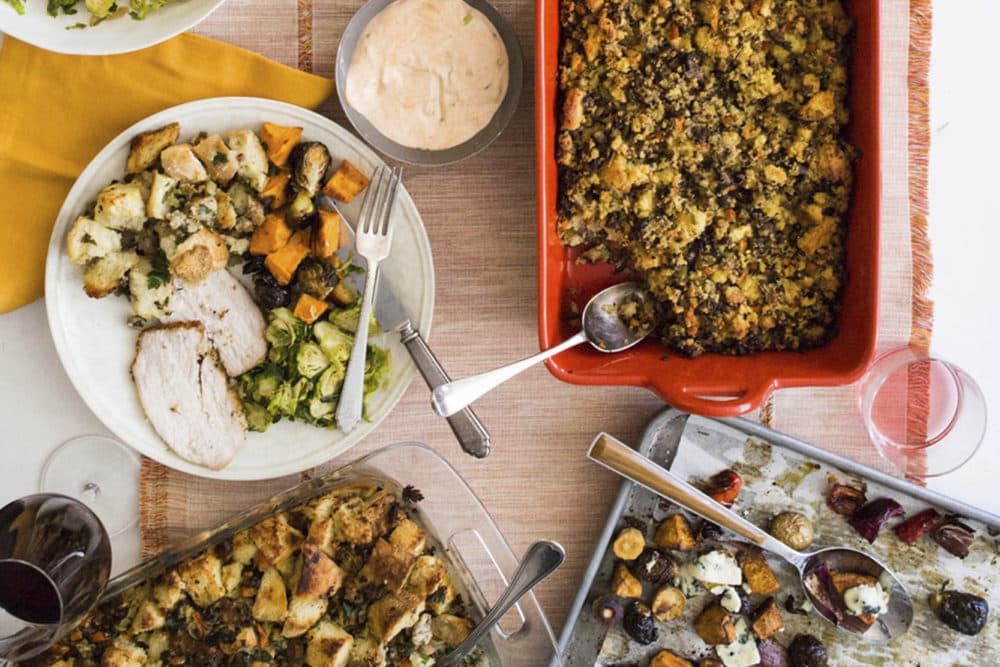 7. Put It In Perspective: When you get home from a holiday, come up with five things you liked about the experience. Maybe it was one small conversation with a family friend. Maybe it was the smell of the house. Making this list will make it easier to show up next year.
8. Know When To Bail: If you know you're heading to an event overwhelmed by rage, stay home. There are days – and years – when we just can't cut it. Better to be absent than to be 100 percent miserable.
This segment aired on December 16, 2019.