New Museum Of Science President Wants Science To Be Accessible To All
13:40
Play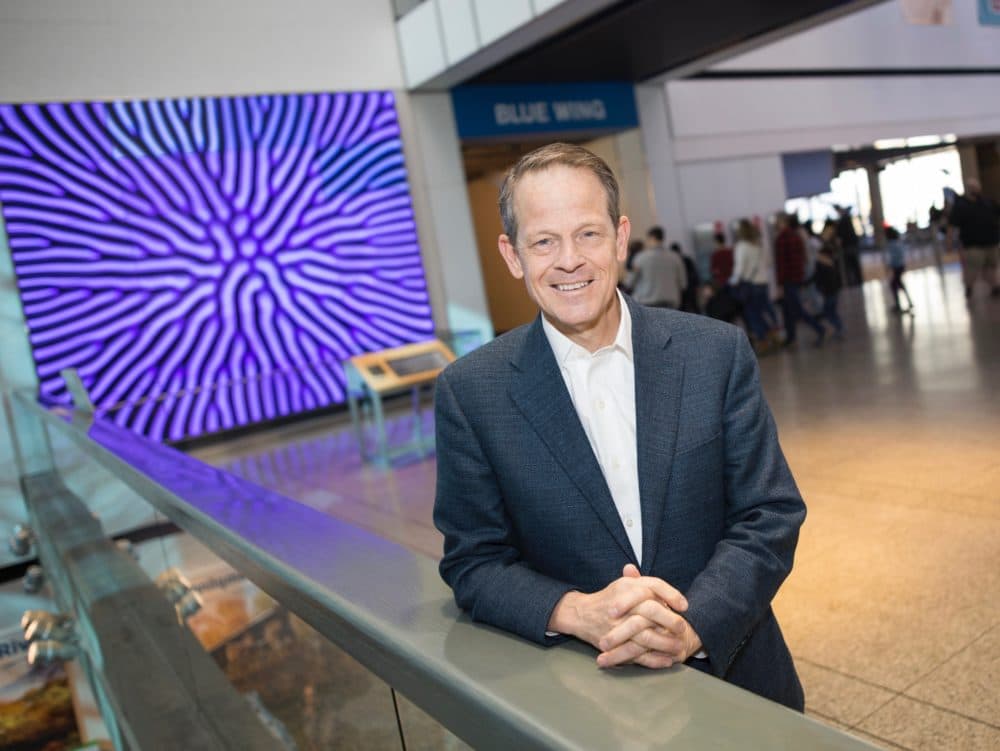 Tim Ritchie is taking charge of the Museum Of Science at a time of great change.
The 190-year-old institution is about to undergo a massive renovation of its largest gallery, the Blue Wing. But it's also been a turbulent time for the museum's staff.
In 2019, the Museum cut 29 staff positions under an interim CEO. Some employees told The Boston Globe that they felt pressured to achieve sales goals and get the most money possible out of visitors to the museum.
It's also a time of increased public skepticism of science.
"There's so much at stake right now," Ritchie told Radio Boston during our recent visit to the Museum Of Science. "Technology will always do what it wants to do, which is to solve a problem, but it will not make us wise or brave or kind or good."
Ritchie, who previously ran The Tech Interactive, a science and technology center in Silicon Valley, and the McWane Science Center in Birmingham, believes that the Boston museum can and should play a bigger role in making science accessible.
In part, that means more collaboration with the science community on both sides of the Charles River, but especially in Cambridge, the heart of the BioTech community.
It also means working to increase the museum's endowment, so it can then lower admissions costs. Tickets currently range from $24 to $29, plus extra fees for some exhibits. That's more expensive than other science centers, including those Ritchie has run in the past.
Radio Boston spoke with him about how he plans to do that.
Interview Highlights
On whether he believes science and belief in science is under threat: 
With the ubiquity of knowledge and evidence, you would think that would make us more evidence-based. It has actually made us less evidence-based, because you can find whatever you want to justify what you believe.
It's under threat not because of too little information. It's under threat because the information that's out there is not curated very well. The Museum of Science can curate [that] information and challenge us to live evidence-based lives.
On the role the Museum Of Science should play to create or change the conversation around belief in science: 
Our responsibility is not only to robustly stand up and say 'We want to live evidence-based lives and comport ourselves with the evidence.' We also want to do it in a way that's hopeful and whimsical, and full of joy and say: 'The future can be bright.'
On his aspirations for the Museum Of Science as he takes the helm: 
A daring aspiration for the Museum of Science is to reduce all barriers to access. There are more than just financial barriers, by the way, and to our programs out in the community — so that it eliminates the need to charge admission.
That's not enough, though, because if people can have access to the Museum of Science, it doesn't mean all the people in this community will have access to STEM literacy. I think we [also] dare ... to be a part of a community-wide Boston compact that eliminates barriers to STEM literacy to anybody. 
On how the Museum Of Science might lower or eliminate admissions prices: 
We need to increase our endowment so that we can take the pressure off. Right now, 30% of our operating budget comes from admissions fees. We aren't anywhere close to what it would cost to run the place just based on earned revenue.
On how a tumultuous past year for the Museum Of Science might impact those goals. 
It is very common for institutions like the Museum of Science to have sales goals. That's very common. I think what to pay attention to in the stories that were in [The Boston Globe] is there is obviously some kind of breakdown of trust.
I think that that really is a challenge of two things: alignment on vision and transparency. So if you have alignment on what it is you're trying to accomplish and transparency on how you're going to get there, then you can make difficult choices that will at least be trusted even if they're disagreed about.
Here's Radio Boston's conversation with Sangbae Kim, the creator of the Cheetah Robot. The robot is on exhibition now at the Museum Of Science.
This segment aired on February 25, 2020.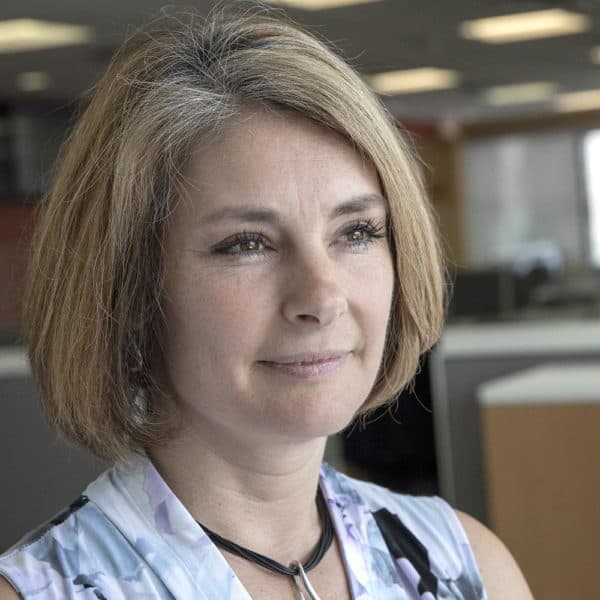 Tiziana Dearing Host, Radio Boston
Tiziana Dearing is the host of Radio Boston.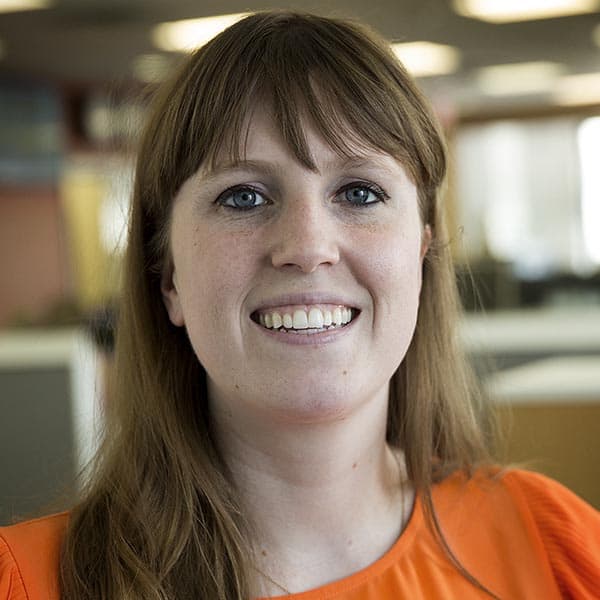 Zoë Mitchell Producer and Studio Director
Zoë Mitchell is a Radio Boston producer and studio director.