Learning 2 Classic Techniques For 2 Classic Summertime Cocktails
Play
This article is more than 2 years old.
Ahead of the July Fourth weekend, Radio Boston invited back Lonnie Newburn, owner of The Boston Shaker, a craft cocktail supply store in Somerville, and Anthony Mottla, a cocktail consultant for the store and a bartender at Mariel.
This time, they left their signature cocktail shaker at home. Instead, they teach us two other classic cocktail techniques: muddling and swizzling.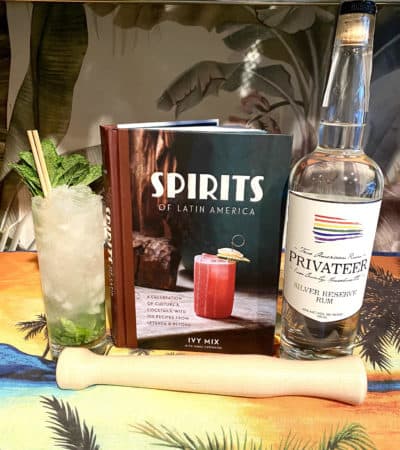 Classic Mojito
Adapted from 'Spirits of Latin America' by Ivy Mix. 
Ingredients:
2oz White Rum (Mottla recommends Privateer Rum from Ipswich, Mass.)
3/4oz Lime Juice
3/4oz Simple Syrup
8-10 Mint Leaves
1oz Club Soda
Directions: Muddle mint leaves and simple syrup in the bottom of a highball glass. Add lime juice and rum, and fill halfway with crushed ice. Swizzle lightly with a Swizzle Stick or bar spoon until the glass frosts. Add soda water and top with crushed ice. Garnish with a mint sprig.
---
Third Wave Swizzle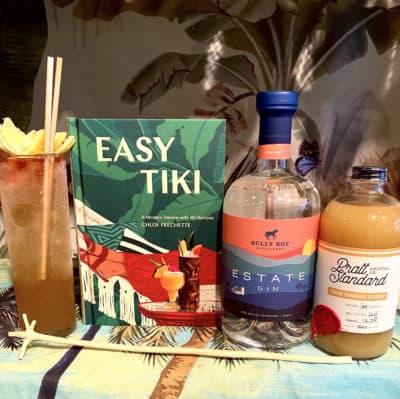 Adapted from 'Easy Tiki' by Chloe Frechette
Cocktail by Ryan Lotz at Shore Leave, Boston, MA
Ingredients:
2oz Gin (Newburn recommend Estate Gin from Bully Boy Distillers in Roxbury)
3/4oz Lemon Juice
3/4oz Honey Syrup
1/2oz Cold-Brew Coffee Concentrate
1/4oz Ginger Syrup
2-4 Dashes Angostura
Directions: Combine ingredients in a tall swizzle (or highball) glass. Add crushed ice until the glass is full. Swizzle with a Swizzle Stick or bar spoon until the glass frosts. Garnish with a lemon twist.
This segment aired on July 2, 2020.