Mass. Democrats Look Ahead To Final Night Of National Convention
22:56
Play
Former Vice President Joe Biden gave possibly the biggest speech of his life Thursday — accepting the Democratic Party's nomination for president during their national convention.
Massachusetts Sen. Elizabeth Warren addressed the convention Wednesday, and that same night, California Sen. Kamala Harris marked her historic ascension as the first Black woman and Asian American on a major party presidential ticket.
We discuss in back-to-back interviews with two heavyweights of Massachusetts politics: Rep. Ayanna Pressley and former Gov. Deval Patrick.
On Kamala Harris as vice presidential nominee: 
Pressley: "Her personal life, and certainly her entire public life, has been a symbolic, representative, trailblazing first, and so this is just one more step in that regard. Last night, I was watching her accept the nomination, watching her speech with my husband and our daughter, and he was braiding her hair, and it was an incredible moment. I think her speech really effectively gave tribute to the generations of women who came before her, whose dreams and ambitions that she embodies. Honestly, I think her nomination is really long overdue ... Recognition of the vital role Black women have played, not only in the Democratic Party, but especially [as] the most reliably voting constituency. Black women, have been the table shakers, the truth tellers, the preservers of our democracy, and at the forefront of every social movement, including as we talk about the centennial of the ratification of the 19th Amendment — allies in that fight, even though black women did not even have the right to vote until 55 years later."
"Senator Harris and I [have] spoken very often about the role mothers have played in our lives. I knew that she would bring Shamala into into the role and honor her mother with her conviction and the values that she places center stage — the grace, all the things that her mother poured into her, and I think she demonstrated her allegiance to the highest ideals of this country and her commitment to do the work in pursuit of racial, economic, health care ... in the name of justice, period."
On whether the national platform, as it now stands, represents the needs not only of the people in her district, but of the people of the Commonwealth as a whole:
Pressley: "There were many things that were reflected in the platform that I think are representative of many of the progressive policies and changes that I've certainly been organizing for, but on Medicare For All, I do believe it fell short, especially in the midst of a pandemic."
"I want to be very clear in saying this, that the platform and the convention and ... even Election Day ... That is not a capstone or an ending — a bookend to our work. In many ways, it's just beginning. The election of Vice President Biden and Senator Harris will really be more of a door than a destination. After that, it's going to be up to us to continue to challenge them, to partner with them [and] to organize ... for this more equitable and just world."
"Quoting Reverend [William] Barber, we are in the midst of a national reckoning and it does demand of us a third Reconstruction. That's the part that I'm committed to ... this rebuilding, so that when we are beyond this pandemic, that we are not returning to a normal that was insufficient, unjust and inadequate to begin with."
Patrick: "I think that — and I say this with a mixture of warmth and and criticism — we have a pretty tight, inward-looking, hard-to-penetrate political establishment. The dynamic here is less Democrat/Republican than it is insider/outsider. There are more and more newcomers stepping up and competing. I think that is a great thing, whether they win or lose, because folks need to feel that they aren't entitled to the jobs they hold in elective office. They earn the opportunity to serve if they serve. And that means not just listening to the powerful. It's listening to the meek as well, and finding ways to include all voices and all perspectives."
On Elizabeth Warren's remarks at the Democratic National Convention: 
Pressley: "I think Elizabeth Warren has made her stamp on our country, on our democracy. Her remarks last night are exactly why I was so proud to endorse her to serve as one of the three national co-chairs and why I'm proud that she's our senator. She showed the empathy, the compassion and the strength that defined her as a candidate for president."
"Policy is my love language, and she speaks to that — [in] the fact that she was centering this issue of child care and how critical it is to our infrastructure ... but especially as we seek to recover from these conflated public health and economic crises as a result of this pandemic, she really does deeply understand the importance of intentional, inclusive policymaking to address the hurt and harm facing our communities. I think she effectively drove home the importance of doing the work to elect Joe Biden and Kamala Harris, as well as the equal importance of remaining engaged after November 3rd to stay in the fight."
On strengthening young, progressive voices and their priorities: 
Pressley: "I want to acknowledge the very powerful and unified message that Representative [Alexandria] Ocasio-Cortez offered. She made good of her one minutes and delivered a unified message that speaks to the strength of our lives. Our movement is not one that could fit on or be contained on a stage for a week. The movement is what is happening in communities. It's what's happening on these streets with this sustained moment of intolerance for injustice at all levels. I'm encouraged by the strength of our movement. I do believe that with Senator Harris on this ticket that we are going to see residual benefits when it comes to our regaining control of the Senate and growing our numbers and strengthening our majority in the House." 

Patrick: "I think that the very movement and the pressure that ... Pressley was talking about has had an impact on the platform and on the thinking of Joe Biden. I know that because I've spoken with him and I think you've seen that in the way some of his policy agenda has become more ambitious than it was when he stepped out. Secondly, I think adding ... Kamala Harris to the ticket was masterful. She is a fierce advocate and a tireless and effective campaigner. I think she, too, will push him. What we're seeing in the vice president is one of two really great personal qualities that I think make him the right candidate for the moment. One that we hear a lot about is his empathy, which is real and deep, but the second is that he listens."
On the most important policies for the Biden ticket to carry forward: 
Patrick: "He and I are probably quite aligned on on how to take the [Affordable Care Act] to the next level and how important it is to have a public option. I wouldn't be surprised if we find that that public option is Medicare for a host of reasons, but I don't want to ... forecast that ...  I'm hoping that the very first policy initiative that the new administration pushes — God willing, we have a new administration — is the reform of the democracy itself — the amount of money, the hyper partizan gerrymandering, the vote suppression, the purging, though the various ways, compounded now during this pandemic, that we have made it harder for people to participate and to get the government that they that they deserve. I think doing that first up to and including minimizing the impact and influence of lobbyists makes a way for a fair competition of ideas across the rest of the policy platform."
On Gov. Charlie Baker's handling of the coronavirus crisis in Mass.: 
Patrick: "Governor Baker has a really tough job, as  do governors across the country, because [they're] being effectively told by the White House, 'You're on your own. You figure it out and call us if you need something. But we won't promise you that.' ... I think that that the governor and his team have been doing it a really great job. I have said that I felt they were slow to start, but I think they've gotten their pace now and and they're modeling the importance of dealing with science and fact and not taking undue risk. They haven't earned the confidence and the trust of the electorate with with respect to dealing with the pandemic, but it is so hard to deal with something like this within a state. The marathon bombing — we suspected and and worked ... toward understanding whether there were connections beyond Massachusetts, certainly beyond Boston, and we had the resources to do that, but at the end of the day, we were dealing with a an incident that was confined to Boston ... That's materially different from what the governor and his team are having to deal with right now. We're all wishing them well. It's just a terrible and difficult decision to try to think about, for example, what to do about kids going back to school. The kids want it, the parents want it, but everybody wants it to be safe. And it's just really hard to see quite how you do that, and as I say, it's especially hard to do it when we're not getting consistent guidance at the federal level."
On the question of whether to send children back to school in person:
Patrick: "If there are silver linings to some of this, I hope more folks are are respecting and honoring what teachers do day in and day out. It's magical and it's enabling, of course, especially for working parents. I think this notion of centralized mandates versus individual freedom — it's a luxury to be able to talk about this sort of thing in the in the abstract. There is a responsibility that makes freedom possible. Freedom to me is not just being able to do whatever you want to whomever you want because you feel like it. It is understanding the responsibility you have as a member of a free community. And if we are to have an enduring community, then we're going to have to think about our stake and our impact on on each other ... Now, how people adapt those guidelines to their individual situations that individual schools and classrooms and families — there's a lot of room for creativity. But having the guidelines uniform seems to me a service that the government owes us right now."
This segment aired on August 20, 2020.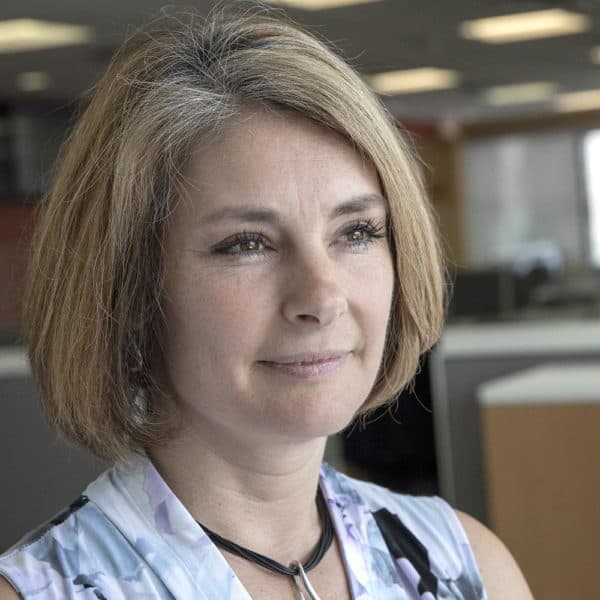 Tiziana Dearing Host, Radio Boston
Tiziana Dearing is the host of Radio Boston.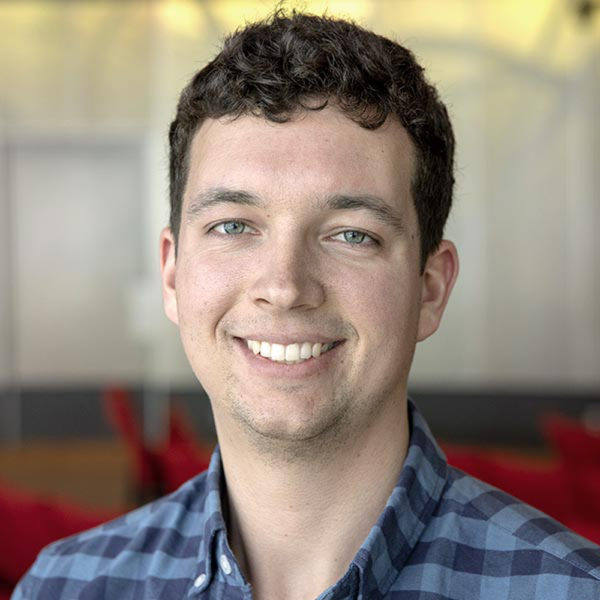 Walter Wuthmann Associate Producer
Walter Wuthmann is an associate producer in WBUR's newsroom.