MBTA General Manager Steve Poftak On Closing The Budget Gap
Resume
The MBTA faces a $308 million budget gap. We talk with MBTA General Manager Steve Poftak about closing it, along with what it's like to manage the T during a pandemic.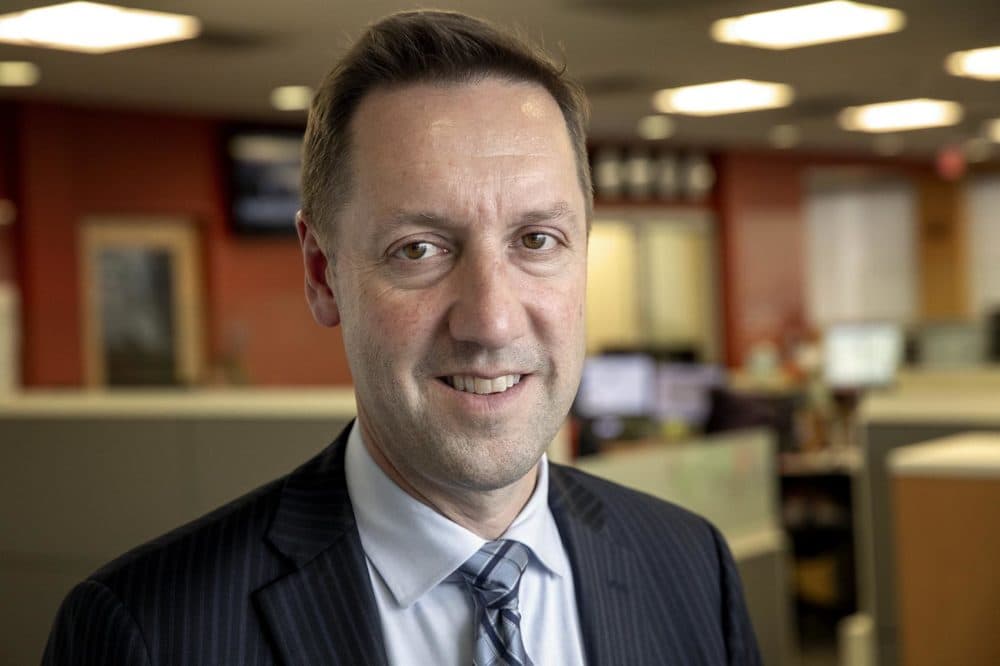 Interview Highlights
On the MBTA's deficit:
Steve Poftak: "Well, it's a big deal. It's a deficit in the next fiscal year. Right now we're at the beginning. Our fiscal year starts July 1. So right now, we are at the beginning of fiscal year 2021, which we have balanced in part with hundreds of millions of dollars in funding from the CARES Act. But we are already starting to look ahead to [fiscal year] '22, where we've got, you know, at least the $308 million deficit. And, you know, depending on how ridership trends, it could be worse. So we are starting to take action now in order to address that. And I think given the size and importance of the T, we need to start taking action now in fiscal year 2021 if we want to manage our way through fiscal [year] 2022."
"All told, for the sort of the tail end of F.Y. '20, given that the COVID-19 epidemic started in March and in fiscal year '21, we will be utilizing the entire $827 million that we got in stimulus funding in order to make the budgets work for those two years."
On current ridership during the pandemic:
"Ridership is somewhere between 15 and 20%. But I would say it is very variable between mode. The bus and the Blue Line and the Ride are all at about 40% of the ridership that we had in late February. The the rest of the subway system — Red, Orange, and Green — is clustered around 20%, and then commuter rail and the ferry is down closer to 10% ridership."
"They've all grown to some degree. We bottomed out sometime in April when [the] bus was down to 20% [ridership] - so the bus has gone from 20% to 40%. The Blue Line was down at 15% percent, and then the others subway services were down to 8 to 10%. It has grown over this period. I think as more people have come out as the governor's reopening phases have gone through, but we haven't seen big inflection points where another phase occurs and, you know, 5 to 10% of the ridership comes back all at once. We haven't seen that yet."
On the reliance on MBTA buses:
"We have a number of bus lines that serve economically disadvantaged areas where ridership is significantly higher. And what we've done to the fall schedules is we have moved busses off of other lines where there is lower ridership — in some cases, we have suspended some routes — and we put more capacity in the places where we have observed crowding."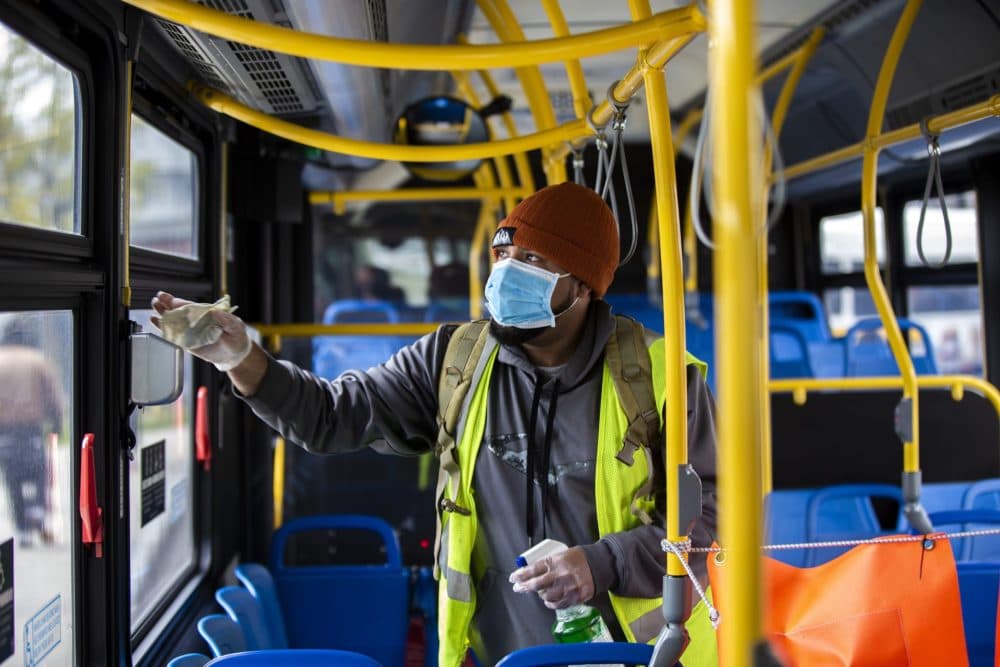 "In addition, you know, we continue to require masks on our vehicles. We also collect and distribute real-time crowding data for about 70% of our busses that you can you can get on MBTA.com and a number of third party apps...if folks want to see, 'How crowded is the bus that's coming towards me? And is there a less crowded bus shortly behind it?' They have that information for the people who have the flexibility to move their travel plans around. I fully acknowledge not everyone has that privilege."
On enforcing mask usage on the MBTA:
"Masks are required on the T based on the governor's executive order. There's a couple exceptions for health in the executive order, and it also precludes you from demanding that people prove that they have a health condition. So it puts us in a position where we we really need people to wear masks on the T for their safety and the safety of others. It puts us in a position where it would be difficult to enforce. And I think there's a number of problematic issues around making that a law enforcement issue. And I don't think there's any transit property in the country that is treating it as a law enforcement issue. We're really asking folks to comply with it. It's the right thing to do for yourself, it's the right thing to do for your fellow passengers and our employees."
This article was originally published on August 25, 2020.
This segment aired on August 25, 2020.