MASS MoCA Exhibit 'The Breath Of Empty Space' Reinterprets Media Representations Of Police Violence
Resume
"The Breath of Empty Space," currently on display at MASS MoCA, examines police brutality and racism. The pieces are all by Brooklyn-based artist Shaun Leonardo, who uses manipulated charcoal drawings to reinterpret images of Black and Brown men and boys.
The images include representations of images like the beating of Rodney King, the body of Michael Brown, and a portrait of a widely shared image of Trayvon Martin.
It is not art that is easy to look at, and it didn't come to North Adams without controversy. It was meant to travel to Cleveland's contemporary art museum, but that was canceled after Black activists and museum staff objected to the work, saying it would be traumatizing for the community.
When Radio Boston talked with Leonardo, he said that experience has only reinvigorated his commitment to what he sees as the necessity of his art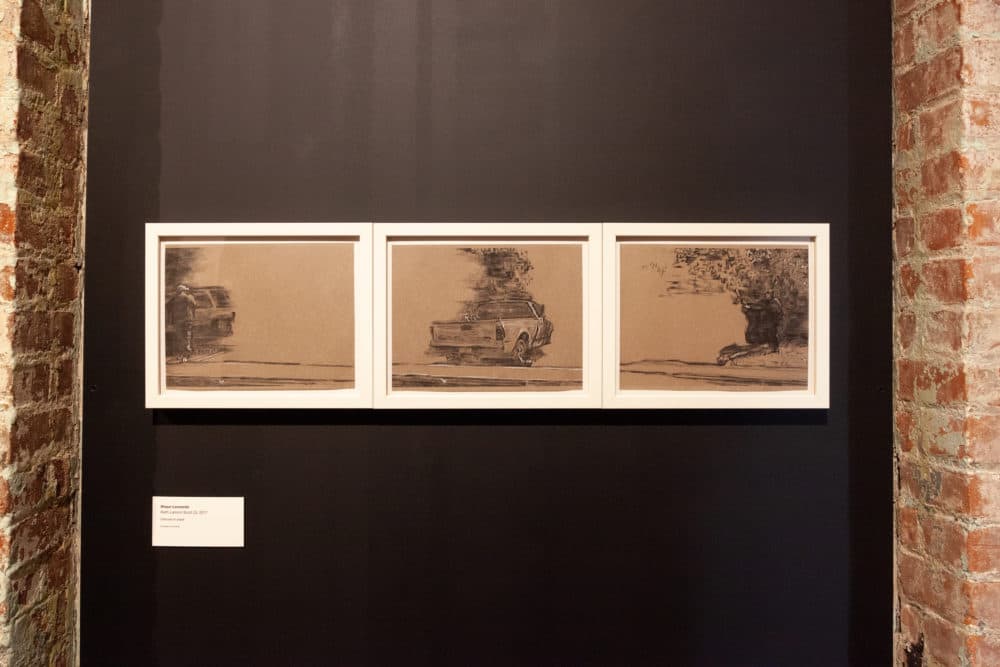 Interview Highlights
On how Leonardo started creating this series of paintings
"The first drawing in the series actually followed nearly a year after the killing of Trayvon Martin. I will be entirely honest with you, when I first started working with this material, it was for no one other than myself. I needed to find a way to be able to look into Trayvon's eyes without any of the media distraction, without any of the accompanying noise. I wanted to just be able to grapple with the fear that was emerging in my body and my psyche, knowing that someone as young as Trayvon, that his life could be so easily taken away.
"So much of what I had clearly buried from my own upbringing had come surging back, particularly because he was at a time when my wife and I were considering having a child. So I looked at Trayvon and understood that that fear would have to be transferred over to whomever I brought into this world.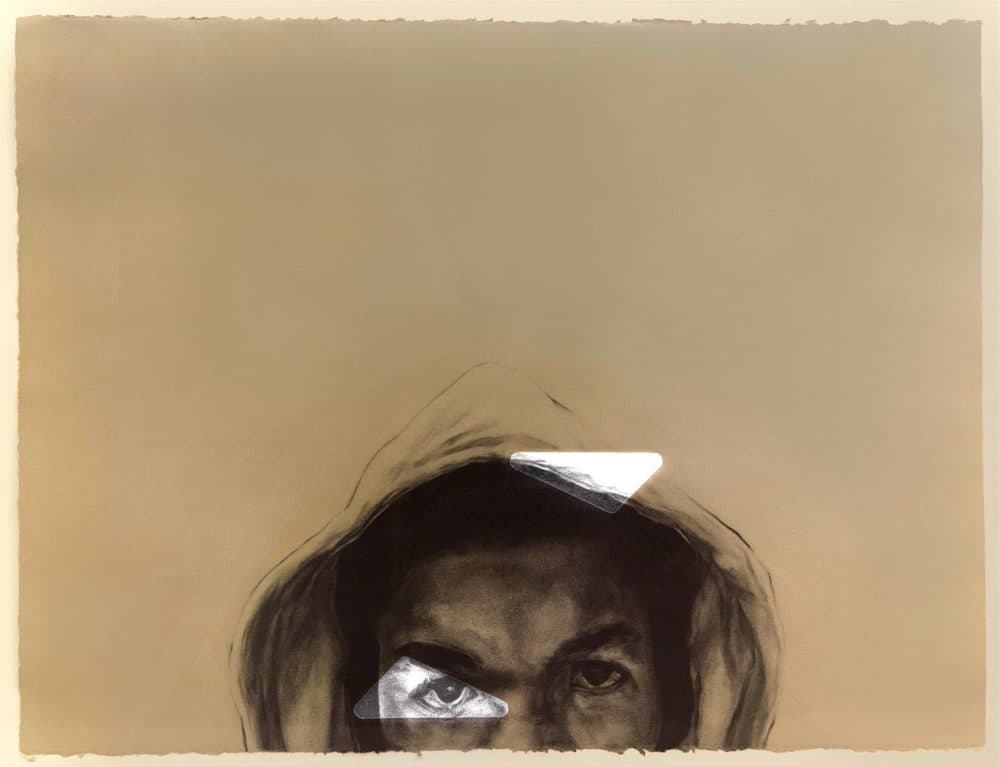 On how the exhibit emphasizes the history of racism in America
"It depicts a historical legacy of this violence and much of what you see is the ways in which it is not contained to police violence out in the streets, but that it plays out in the courts, as is conveyed in the work with the Central Park Five incident. What I hope for is that we have to better understand the systemic reasons behind these moments, these tragedies, that they are interconnected.
"What I'm asking the viewer then is to understand how they might be complacent in their looking, and the ways in which it becomes a flash of emotion for some of us but then subsides, and that to enact real social change, it requires us to look deeply and read carefully into the ways that they are interconnected. So that we understand that there are specific systems, structures that uphold violence and the ways that violence can be enacted against Black and brown bodies."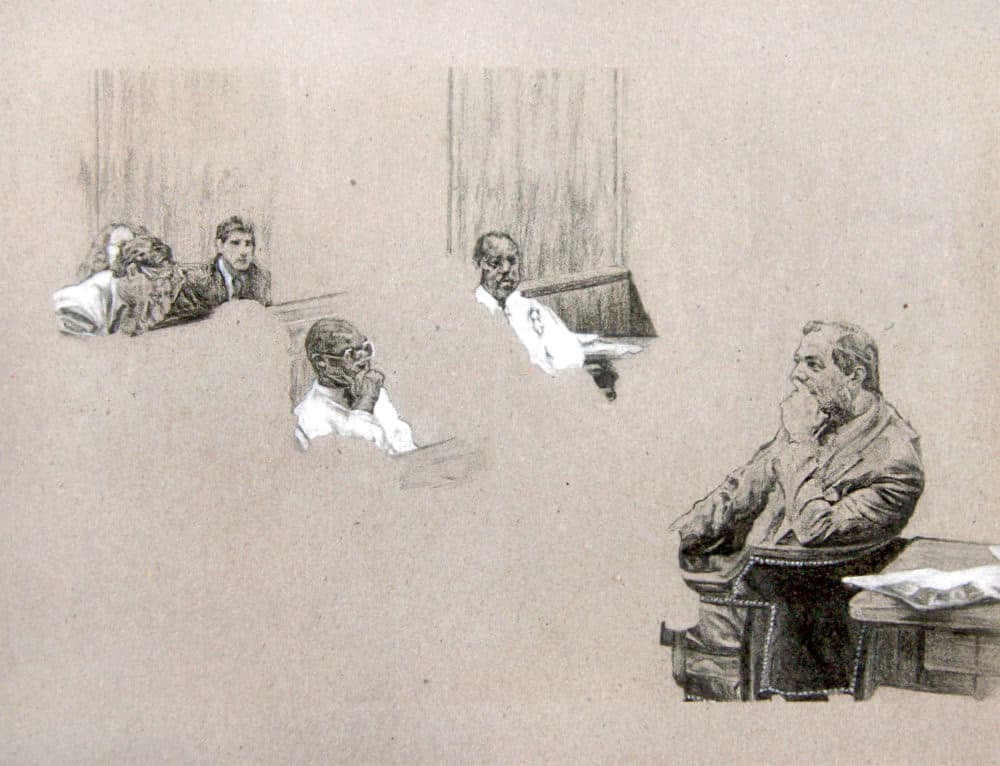 On the line between images that may exploit or re-traumatize a community versus raise new questions:
"I would like to propose that there is a way in which we are asked to collectively absorb these images and the ways in which they are circulated and so widely disseminated and then repeated in the media, that it is a collective trauma.
"The question of ownership, of course, is a sensitive one, but I also like to pose alongside that, that it's a question of responsibility. Who is responsible to these images? I'd like to make the distinction between a representation of these images as we receive them from the media and a work of art that offers a different type of opportunity of sitting with the image and processing it in such a way that one might gather more meaning and one might actually find an opening toward healing."
This segment aired on October 14, 2020.