A Week Of Uncertainty: COVID Cases Tick Up And A Presidential Election Hangs In The Balance
47:38
Play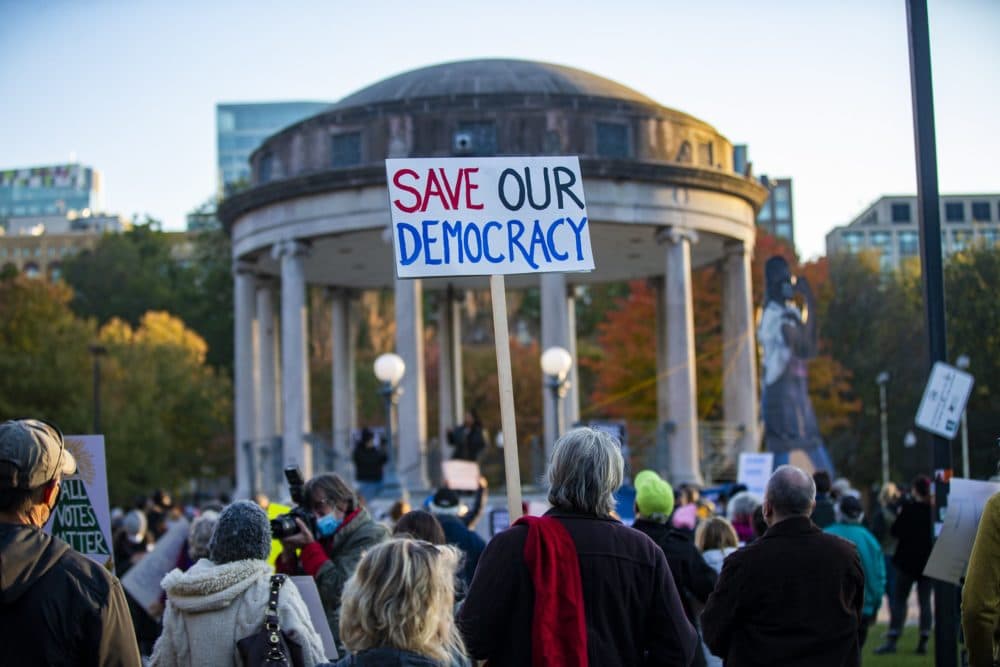 Here's the Radio Boston rundown for Nov. 6. Tiziana Dearing is our host.
A presidential election still hangs in the balance, as the challenger awaits the count and the incumbent makes unsupported claims of corruption. Meanwhile, Governor Baker announces a new way to calculate coronavirus risk on Friday, after new restrictions went into effect Thursday night. We take listener calls on all of it in our Week In Review with Renee Graham, Boston Globe columnist and a WBUR contributor, and Jennifer Braceras, political analyst, lawyer and director of the Independent Women's Law Center.
This program aired on November 6, 2020.