The Second Surge Is Here: Answering Your Coronavirus Questions
47:35
Play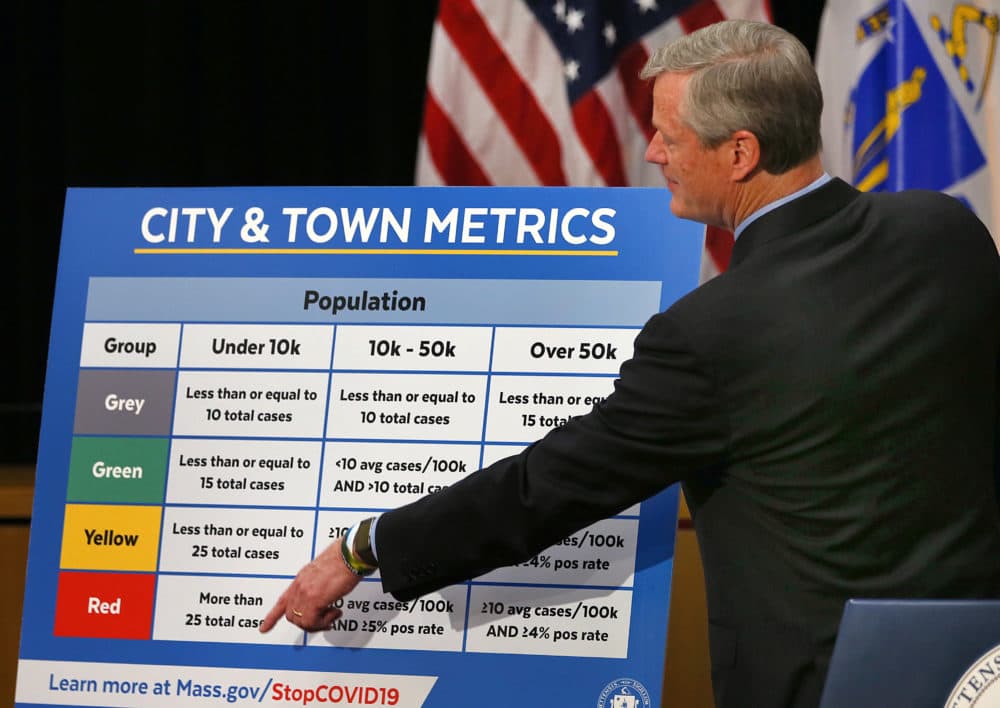 Here is the Radio Boston rundown for Nov. 12. Tiziana Dearing is our host.
We begin today on Beacon Hill, where the legislature is tackling the state budget, six months later, due to COVID-19. But it's a lot more than just numbers on a page, they could be taking up some policy changes beyond dollars and cents. WBUR's Steve Brown gives us the latest.
The city of Boston will pay $3.1 million to Frederick Clay, a man who was wrongfully convicted of murder and imprisoned for nearly four decades. While not publicly released, the settlement was reportedly reached in July. We get the latest from WBUR's Ally Jarmanning.
There has been a significant uptick in coronavirus cases in Massachusetts. At the same time, there was some promising news this week as Pfizer, a pharmaceutical company, announced that their experimental COVID-19 vaccine was more than 90% effective in clinical trials. We take listener questions with two local doctors about what people should anticipate from a vaccine and the second surge.
North Atlantic Right Whales are dying out even faster than once thought. According to the National Oceanic and Atmospheric Administration, some 366 whales remain with about 94 reproductive females, despite decades of conservation efforts. These numbers represent an eleven percent drop from the previous estimate. We discuss what can be done with Peter Corkeron, the senior scientist and chair of the marine mammal conservation program at the New England Aquarium.
This program aired on November 12, 2020.