State Lawmakers Close In On Police Reform Bill
48:33
Play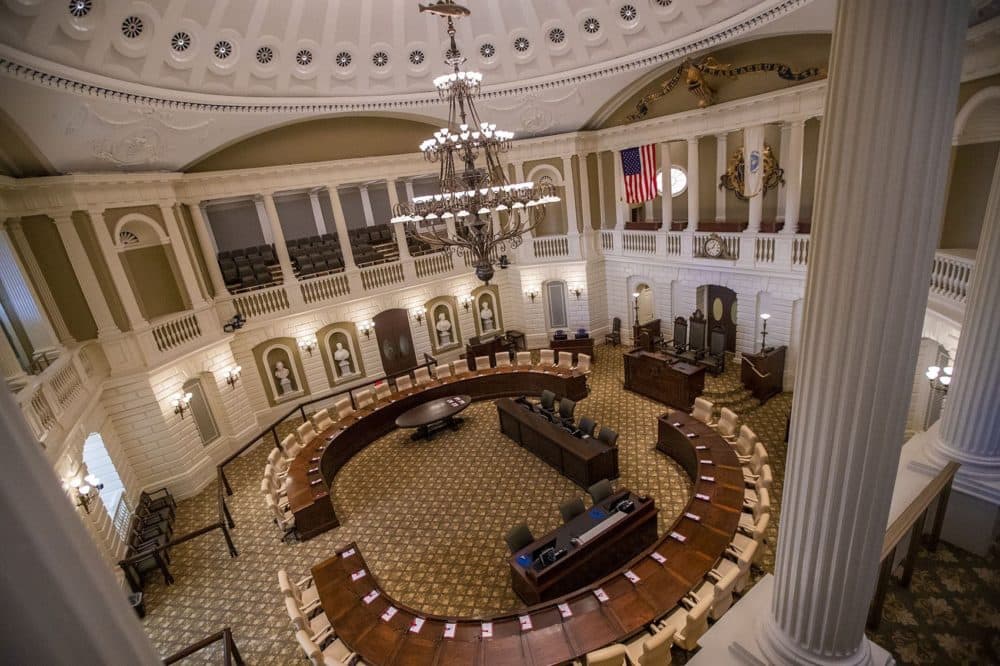 This is the Radio Boston rundown for Dec. 1. Tiziana Dearing is our host.
Increased holiday travel coupled with cold-weather driving people inside has Dr. Anthony Fauci, head of the National Institute of Allergy and Infectious Diseases, worried about a "surge upon a surge." We answer listener coronavirus questions with Drs. Helen Boucher and Joshua Barocas.
Massachusetts House and Senate leaders have reached an agreement on a landmark police reform and racial justice bill. Up for a final vote at the State House Tuesday, the 129-page proposal creates a new police accountability and oversight system, bans chokeholds, and sets new limits on no-knock warrants. We speak with Rev. Mariama White-Hammond, who has been active in the police reform movement, and Boston Police Sgt. Eddy Chrispin, the president of the Massachusetts Association of Minority Law Enforcement Officers.
"Us: A Celebration of Community" is a collaborative, creative undertaking between hip-hop band STL GLD and the BSO. The goal is to break down barriers between the orchestra and the Greater Boston community. We speak with Moe Pope, leader of STL GLD, and Thomas Wilkins, Youth and Family Concerts Conductor for the Boston Symphony Orchestra.
This program aired on December 1, 2020.