Will Governor Baker Sign Police Reform Legislation?
32:55
Play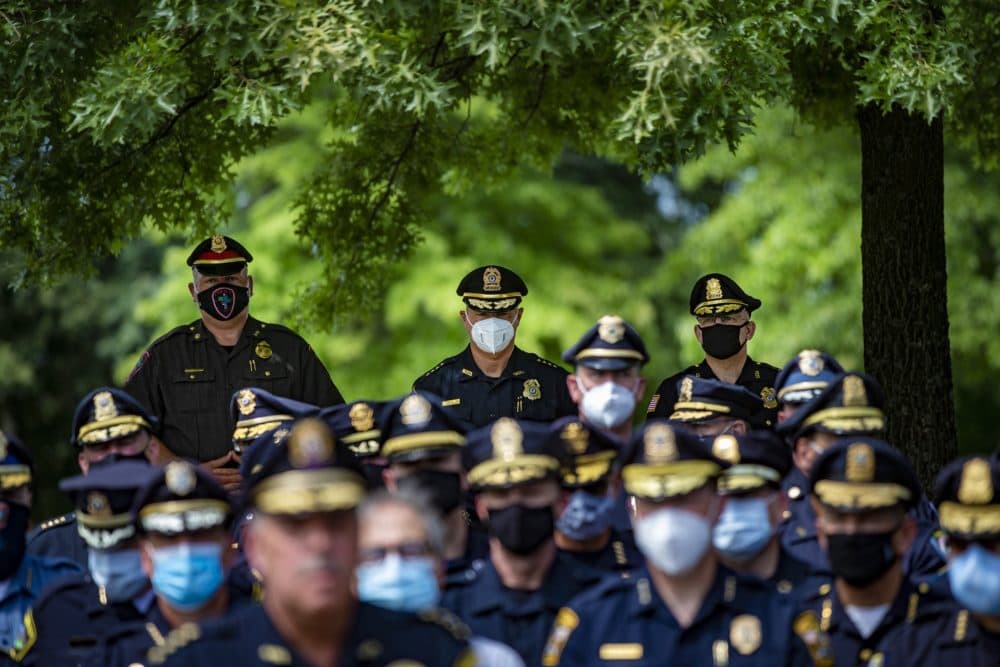 This is the Radio Boston rundown for Dec. 10. Tiziana Dearing is our host.
The deadline for Gov. Charlie Baker to take action on the legislature's police reform bill is Friday. We speak with two lawmakers who were influential in drafting the bill and getting it passed: Representative Liz Miranda, who represents Roxbury and Dorchester, and Representative Russell Holmes, who represents parts of Dorchester, Mattapan, Hyde Park, Roslindale and Jamaica Plain.
We speak with Stonehill College dean of Arts and Sciences Peter Ubertaccio for an end-of-semester reflection and a preview of preparations for the spring semester in the pandemic.
We're joined by Susanne Althoff, former Boston Globe Magazine editor and assistant professor at Emerson College, who says one way out of this recession may be to empower women entrepreneurs. Her new book is "Launching While Female: Smashing The System That Holds Women Entrepreneurs Back."
This program aired on December 10, 2020.