As The Region Braces For Snow, Local Businessowners Push Back Against Coronavirus Restrictions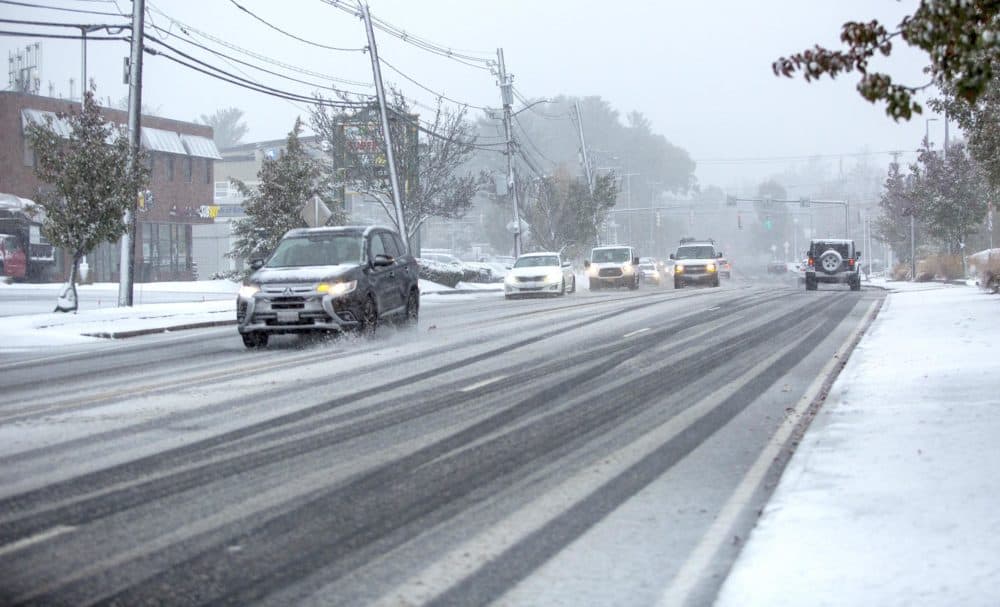 Here is the Radio Boston rundown for Dec. 16. Tiziana Dearing is our host.
2020 has a parting gift for us: a classic Nor'Easter coming tonight. Cities and towns across the region are preparing for a lot of snow. We get the latest forecast from Joe DelliCarpini, science officer for the National Weather Service's Boston office.
Gyms in Boston have to close for a minimum of three weeks starting today. Some gym owners are firing back about the decision, saying that gyms and fitness facilities offer people physical and mental health benefits that we hardly can afford to lose right now. We hear from Mark Rowe, general manager and a partner with Beacon Hill Athletics Club.
As part of our series "Living Through Corona," we speak with family physician Dr. Pamela Adelstein, who works for a community health center in Dorchester. She recently wrote for WBUR's Cognoscenti, "I find my heart breaking at work daily."
With many planning to spend a socially distant holiday season, we are all looking for a little joyful nostalgia for better times. That includes Veronica Robles, a mariachi singer who runs the Veronica Robles Cultural Center in East Boston. On Thursday night, she'll be telling some of her family's stories of Christmases past with the debut of a virtual performance: "A Mexican Christmas: Songs and Stories."
This program aired on December 16, 2020. The audio for this program is not available.