Warm Weather Has Us Itching To Get Into The Garden — No Matter How Big Or Small
18:28
Play
With warm weather approaching, we're ready to get outside, and that includes getting into the garden – no matter how big or small your garden may be.
We get gardening tips and take listener calls with WBUR meteorologist David Epstein, who is also the horticulturist behind the website GrowingWisdom.com, and Patricia Spence, President and CEO of the Urban Farming Institute.
Tips from Our Guests
Is this the best time to start growing?
Epstein: "It really depends on exactly what you're growing. So I have started things like onions already a couple of weeks ago inside. It's a little early to be digging in the garden, unless you have some cover."
What's a good thing to plant if you're new to gardening and don't have much space?
Spence: "Oftentimes, I'll say you can try the seeds. I'll be putting seeds in, for example, or you can wait till seedlings are available."
How to improve soil quality, especially when it's hard and dry?

Epstein: "One thing you can do is some raised beds. That tends to work really well. I mean, the problem is ... if you have trees by a vegetable garden. The roots of those trees are always going to try to go into the soil close to the vegetable garden and they are just going to suck the moisture out. So raised beds are great, containers are great. If it's a sunny area, try to use big containers. You can get almost anything to grow in containers."
Spence: "At the Urban Farming Institute, we actually have a raised bed program. We call it building grow boxes, where we'll build a box on the concrete, we'll build a box in the backyard. ...Even though I've got the big backyard, I love growing in boxes. And there are less weeds – No. 1 one over the summer, it's so easy to weed and manage to take care of. But you do have to constantly add bio nutrients, though, to your boxes, particularly after you hit July. You've got to keep feeding that soil. It's all about feeding the soil."
Can I plant tulip bulbs now, in hopes they will bloom in May?
Epstein: "The bulbs need cold weather. If they were cold and I suspect they probably were, it's worth a try. Usually when you buy them, they're ready to bloom. You plant them on the ground in the fall to put out some roots. So they might come out a little bit late. But yeah, it's definitely worth a try. I might put them in a container just to see, because if it doesn't work, I wouldn't want them in the ground because then I'm just going to have to dig them up again."
What are some strategies to avoid bolting with root vegetables?
Spence: "When it gets really, really hot in the summer, for example, lettuce, etc., if you do not watch ... your lettuce, just the heat, it will just madly start growing. And so, for example, if I look at lettuce, I will be tending to that lettuce all the time during the summer. Things like lettuce, they love cool weather crops... and the same thing actually has happened to me with the radishes, as well. This was a very tough, hot summer for us. A lot of our crops actually bolted due to the heat. We're hoping it's going to be a lot different on the farmers this year. There wasn't a lot that we could do, though. Even though we watered and we tended, it was just so hot."
What culturally-specific foods are particularly good to grow in Massachusetts?
Spence: "My folks come originally from Jamaica, and so callaloo, it's the basis Amaranth. And that is the green that we use when we make a dish. And that grows profusely everywhere. ... You could cultivate it in your backyard, and you can use it in all kinds of dishes. So that is something you can certainly grow very easily in this particular climate. Also, if you're from the Cape Verde area, kousa squash is something that we grow from the farm. ...  Aji dulce ... that is a pepper that's used in sofrito, and so that's another key ingredient. Last year, we had a run on Trinidadian pimento peppers. Once folks found out we had them, we were wiped out. So the beauty of the farming that we do is that we're very much attuned to the types of things each culture grew up with."
What are some alternatives to grass to cover mud? 
Epstein: "Ajuga's a good short kind of plant that has some flowers that will flower later in the summer, or later in the spring. So that's a nice ground cover. Liripoe is a good ground cover if you're looking for something that's going to give some flower, if you're not going to be walking on it, [and] if you just want something low that's kind of low maintenance and you don't have to mow.
"I would stay out of wet soil. If you can hold soil together with your hand and it's sort of shiny, stay away from it. Don't play with it because it's just going to make it much harder when it dries out. Wait till it dries out enough that it still sticks together a little bit. But it has to lose its sheen before you really want to work with soil."
This segment aired on March 10, 2021.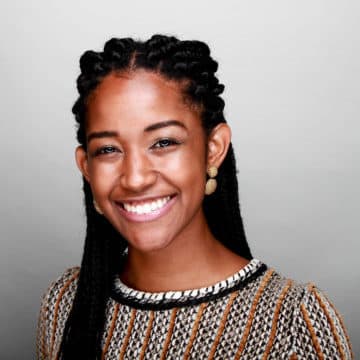 Paris Alston Producer, Radio Boston
Paris Alston is a producer for Radio Boston and WBUR's host of the Consider This podcast.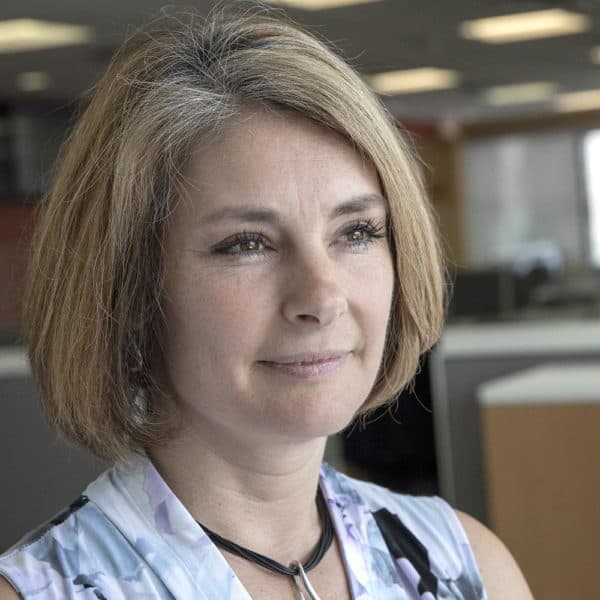 Tiziana Dearing Host, Radio Boston
Tiziana Dearing is the host of Radio Boston.