How Ernest Hemingway's Boston Archive Reveals A Nuanced Side Of The Writer In New PBS Documentary
14:12
Play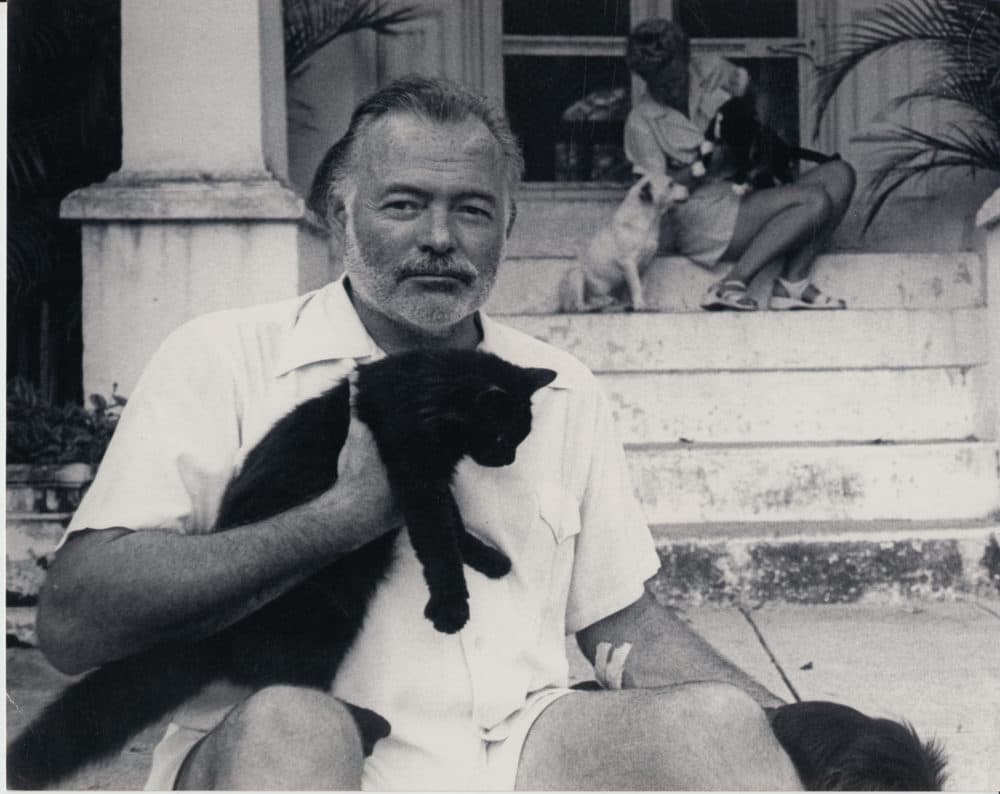 Close your eyes and try to imagine all the materials, artifacts, and letters housed at the John F. Kennedy Presidential Library.
Did you imagine an archive of materials from Ernest Hemingway?
It turns out, you should have. And that rich store of handwritten letters, typed manuscript drafts, photographs, and film helped directors Ken Burns and Lynn Novick tell a newer, more nuanced story about the author. Their documentary, 'Hemingway,' is premiering on PBS this week.
We sat down with Lynn Novick, and Hilary Justice, who is the Hemingway scholar in residence at the JFK Presidential Library.
Interview Highlights
On Hemingway's legacy: 
Lynn Novick: "...I personally have been thinking about the idea of a documentary about Hemingway's life and work for more than 25 years. So it is interesting and just I'm not sure what to say about the fact that it's coming out in this moment, except that we could not be more pleased about that, because, as you say, we are examining our history with a different perspective. We are looking at the icons of the past and, you know, questioning should this person be on a pedestal? Should this person be erased? Should we still read this writer? Should we still take this art seriously? And Hemingway is right in the middle of that in a very interesting way."
"And we wanted to make the film because we understand what an important writer he is. He's one of the most important writers in American literature for sure. And perhaps in world literature. He changed the way people write and his fingerprints are all over everything to this day, you know, more than 60 years since he passed away. So his legacy is there, but his personal life and the myths around it are very, very problematic."
On the biggest misconception about Hemingway: 
Hilary Justice: "I think the biggest misconception people have about Hemingway doesn't so much have to do with his writing. I think anyone who reads Hemingway's writing — you can't help but be affected by it. The biggest misconception that people have, though, is his own attitude toward his work, toward his writing."
"There's a famous mis-saying that flies around the Internet every so often and it's attributed to Hemingway and it's 'Write drunk, edit sober.' And that is not how he worked. He was such a meticulous wordsmith from the time he was very, very young. He always took his writing very seriously. No detail was too small, but he'd rework it three or four times, even a single punctuation mark. He'd go back and forth — a comma or a question mark? What had the exact shade of nuance that he was reaching for as a writer. He was perhaps the most disciplined and careful craftsman with words that the 20th century had."
On the connection of Hemingway to John F. Kennedy: 
Hilary Justice: "It's actually here [in the JFK Library] because there were two tragedies back to back in the early 1960s. One of them was Ernest Hemingway's suicide, and one of them was the assassination of President Kennedy. And this left two widows with a responsibility to their husbands' legacies."
"Mary Hemingway was in possession of all of her husband's papers and their personal photographs collection stretching back to his parents photographs in the 1890s. And she was looking for somewhere to place them where they would be cared for and people could access them, and she could ensure the longevity of Hemingway's impact on American culture. So she reached out to Jacqueline Kennedy when she read that Mrs. Kennedy was putting together her husband's presidential library. So the Boston connection is really the Kennedy connection and then this relationship between these two grieving, powerful women who found themselves doing almost exactly the same thing at exactly the same time. And Mrs. Hemingway reached out to Mrs. Kennedy and said, would you be willing to accept the Ernest Hemingway papers as part of the presidential library? And Mrs. Kennedy wrote back and said she'd be honored."
On how to sift through so much material and tell the story of Hemingway: 
Lynn Novick: "Well, we really wanted — and we weren't sure how at the beginning of the project — to bring to life how hard Hemingway worked...and to show the process of revision and even starting with a blank piece of paper and writing something down and crossing it out and typing it and crossing it out again. And, you know, in the movies, it's often kind of like the crumpled paper in the wastebasket that's supposed to represent that. But we really wanted to show it because these words, that's his art. So you have to literally show it."
"You can see an artist dedicated to such a degree to getting it right and leaving something indelible."

Director Lynn Novick
"We were so grateful that the [JFK Library] and the collection — with Hilary's direction — helped us find these drafts and pick the ones to show. And then we actually were able to, through digital animation, remove his handwriting from a typewritten page and then put it back on so you could see the crossing-outs and the trying again and playing with the punctuation and changing one word and just to see the dedication and the kind of trial and error and the process by which he arrived at the beautiful passage we just heard. It took a long time. And that's just one example. I mean, you could just expand from that to everything he wrote. You can see an artist dedicated to such a degree to getting it right and leaving something indelible."
This segment aired on April 6, 2021.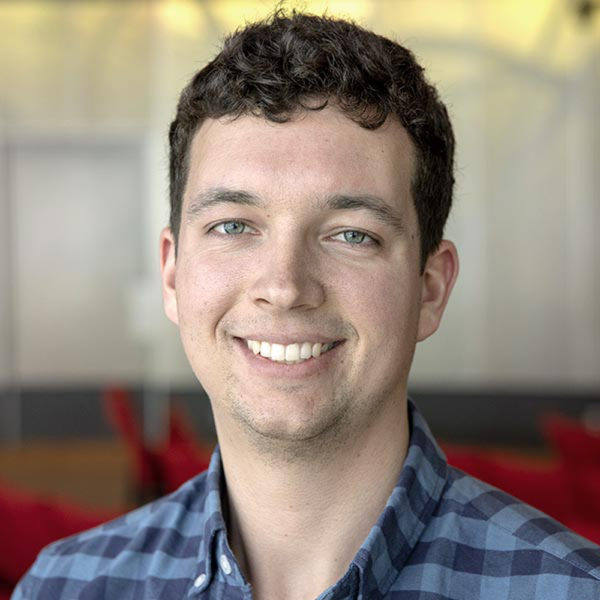 Walter Wuthmann Associate Producer
Walter Wuthmann is an associate producer in WBUR's newsroom.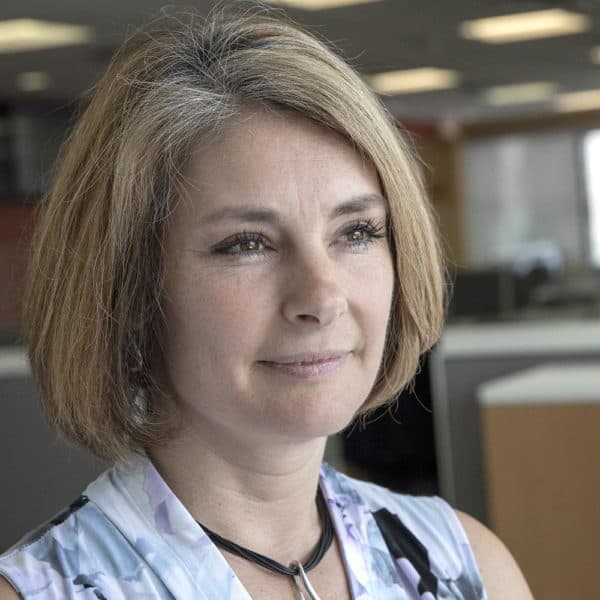 Tiziana Dearing Host, Radio Boston
Tiziana Dearing is the host of Radio Boston.