Johnson And Johnson Vaccine Rollout Comes To A Crashing Halt
Play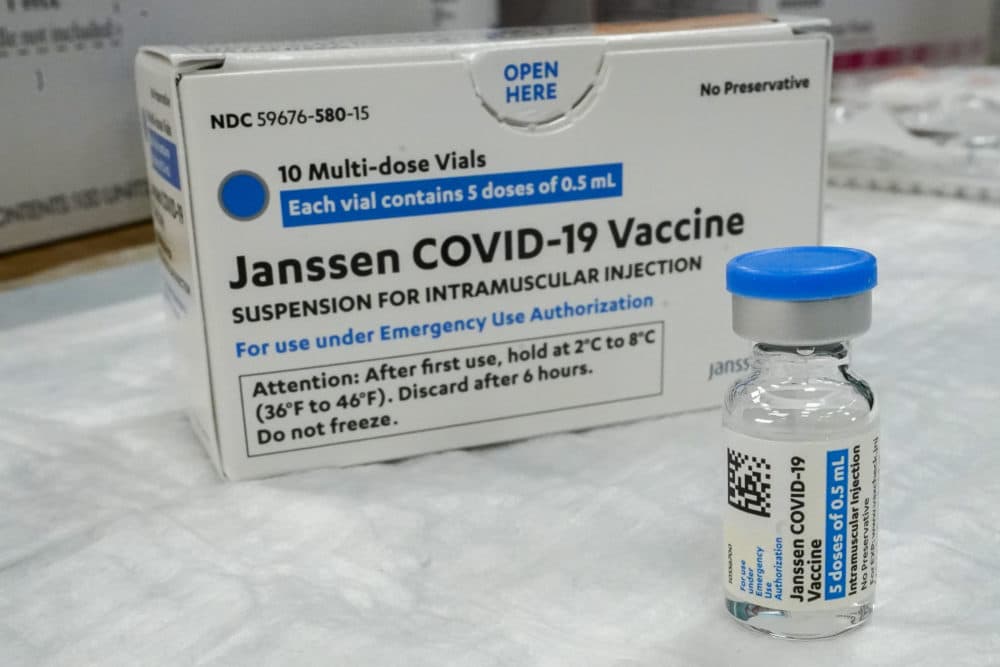 This article is more than 1 year old.
Here is the Radio Boston rundown for April 13. Tiziana Dearing is our host.
Injections of the single-dose Johnson and Johnson coronavirus vaccine came to a crashing halt today in much of the country. Massachusetts, along with several other states, paused administration of the Johnson & Johnson coronavirus vaccine. This is in compliance with federal recommendations by the CDC and FDA, after six recipients of the vaccine developed a rare disorder involving blood clots within two weeks of getting the vaccine.Just under 7 million people have received the J&J vaccine in the US. The six recipients were all women in the U.S., between the ages of 18 and 48. One has died and a second is in critical condition. Experts have yet to determine whether these clots were a result of the vaccine, but the news had an immediate impact. WBUR's Commonhealth reporter Angus Chen gives us the latest.
The J&J news raises so many questions: What does this mean for the pace of vaccinations? For vaccine supply? For the people who recently received the J&J vaccine? And with B.1.1.7 now the dominant strain in Massachusetts, where does this put us in the race between vaccinations and the spread of the new variants? We take listeners' coronavirus questions with Dr. Helen Boucher and Dr. Sabrina Assoumou.
Seventy-three year-old grandmother Delois Brown was shot and killed on her porch on Olney Street in Dorchester on Saturday. There were children playing on the porch when it happened. Police say she was not the intended target. There have been and will be myriad conversations about the crime itself. We talk about the trauma — for families, neighborhoods, communities, and search to understand better how the city responds to that trauma, and supports those experiencing it, on the ground. We speak with Mark Scott, Director of the Division of Violence Prevention at the Boston Public Health Commission, and Isaac Yablo, a data and impact specialist with SOAR Boston, the city's program for Street Outreach, Advocacy and Response.
This program aired on April 13, 2021.