Reflecting On The Year Since George Floyd's Murder
47:33
Play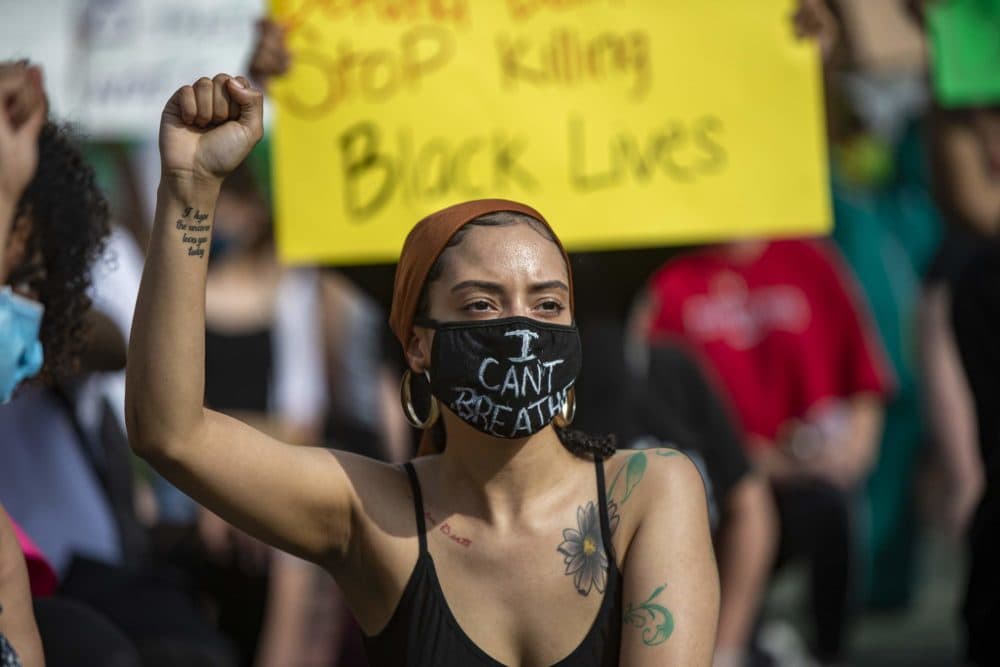 Here is the Radio Boston rundown for May 25. Tiziana Dearing is our host.
Two new reports from the Boston Globe and the state legislature lay blame at the feet of Governor Charlie Baker and his administration for conditions that lead to 76 Covid-19 deaths at Holyoke soldiers home last year. We discuss the findings with the Chairs of the report on the Special Joint Oversight Committee, State Representative Linda Dean Campbell and State Senator Michael Rush. Also, WBUR's Miriam Wasser, who has been reporting on the Holyoke Soldier's Home for the past year, joins us to bring us the latest.
Cambridge-based Moderna says its coronavirus vaccine is effective for 12 to 17 year olds and is seeking FDA authorization. Meanwhile, almost 3.5 million Massachusetts residents - close to 50% of the state - are fully vaccinated. And this weekend, the commonwealth's last COVID-19 restrictions lift in most settings. We take listener calls and discuss the latest coronavirus, reopening and vaccine news with Dr. Shira Doron, infectious disease physician and hospital epidemiologist at Tufts Medical Center, and Dr. Cassandra Pierre, acting hospital epidemiologist and an infectious diseases physician at Boston Medical Center.
It's been one year since George Floyd was murdered by Minneapolis police officer Derek Chauvin. Graphic footage of his death resonated deeply in the Commonwealth, sparking protests, driving forward police reform bills, and challenging every community to confront a history of racism. A year later, stuttering progress and so much pain remains. We talk to Boston Globe's Jenee Osterheldt, who penned a column reflecting on the past year.
This program aired on May 25, 2021.