Following The Money In Boston's Mayoral Race
48:01
Play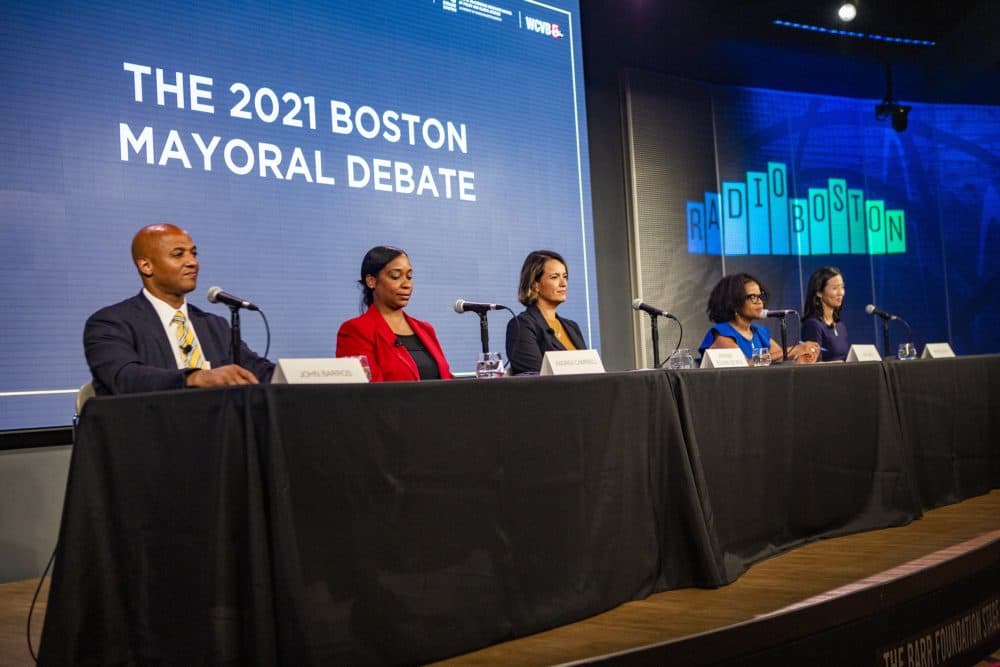 This is the Radio Boston rundown for September 13, 2021. Tiziana Dearing is our host.
The preliminary election for the Boston mayoral race is tomorrow. At Radio Boston, we've interviewed each of the major candidates, getting to know them and the issues they care about most. Today, we look at another angle of the race: money. We sit down with Gin Dumcius, the managing editor of the Dorchester Reporter, to learn about which groups and political action committees are donating to which candidates.
From religious exemptions for vaccines, to the Biden administration's new vaccine mandates for millions of Americans, and the implications of the fight over Texas' new abortion law, retired federal judge Nancy Gertner joins us to break down the top legal news of the day,
We continue to mark the 20th anniversary of 9/11 this past Saturday with two voices. First, Kate of Cambridge was living in Washington D.C. that Tuesday. Her brother-in-law worked at the World Trade Center and died on 9/11. Then, Ron Gaudette, of Newton, worked at Ground Zero in the days following the September 11 attacks.
Radio Boston's Chris Citorik reflects on how the 20th anniversary of 9/11 has resonated throughout the world of sports. Plus, how Patriots rookie quarterback Mac Jones looked in his debut.
This program aired on September 13, 2021.