Booster Shots Are Rolling Out In Massachusetts, And A Possible Shutdown Looms In Washington
48:05
Play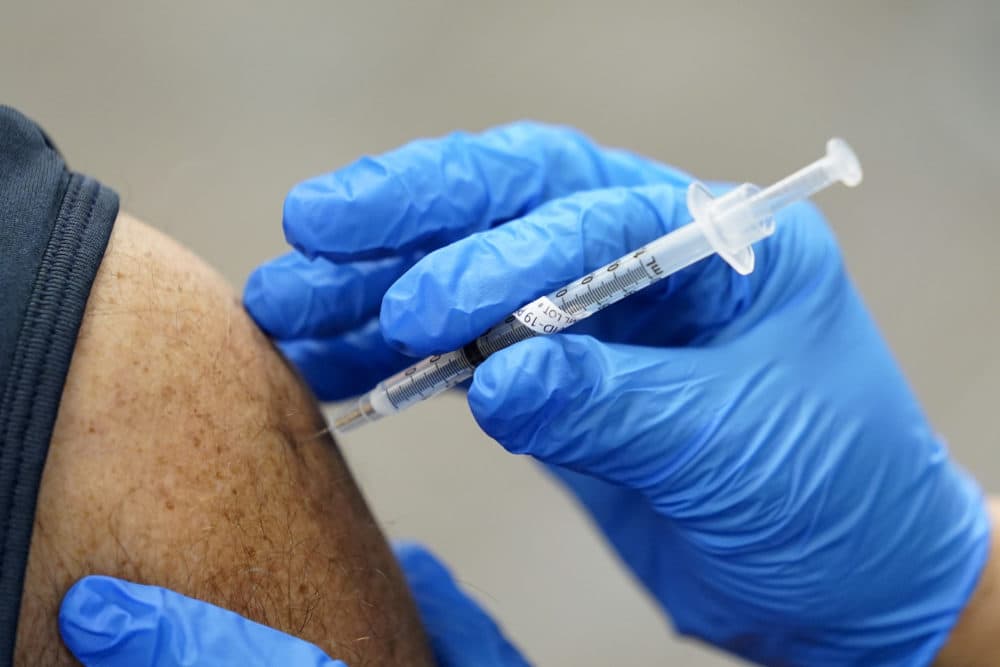 This is the Radio Boston rundown for September 28. Tiziana Dearing is our host.
The U.S. government faces a possible partial shut down at midnight Thursday. Here in Massachusetts, a government shutdown could mean that thousands of local, non-essential federal employees eventually stop getting paid. Why these looming potential crises? It's a battle for leverage on infrastructure. We discuss with Massachusetts Congresswoman and Assistant House Speaker Katherine Clark.
Did you know that humans aren't the only ones showing their arms to get vaxxed? Gorillas, a giant ant eater, and yes - lions and tigers - are all on the list at Franklin Park and Stone Zoos to get vaccinated against COVID-19. The zoos are among those across the country taking steps to protect their most vulnerable animals from the virus. We hear from Doctor Chris Bonar, senior veterinarian in Zoo New England's Animal Health Department.
Booster shots are now being given here in Massachusetts following CDC guidance from last Friday that all people 65 or older, those who have underlying health conditions, or those who work in professions considered to have an elevated risk of exposure should all get booster shots if they are at least six months removed from their second dose of the Pfizer vaccine. Meanwhile, at least six lawsuits have been filed here in Massachusetts seeking to overturn school mask mandates. We talk about it all, and take listener questions, with Dr. Sabrina Assoumou, assistant professor of medicine at the Boston University School of Medicine and infectious disease specialist at Boston Medical Center, and Dr. Helen Boucher, infectious disease physician at Tufts Medical Center and interim dean of the Tufts University School of Medicine.
This program aired on September 28, 2021.