Now do we have a race? Checking the latest polling numbers in Boston's mayoral election
Play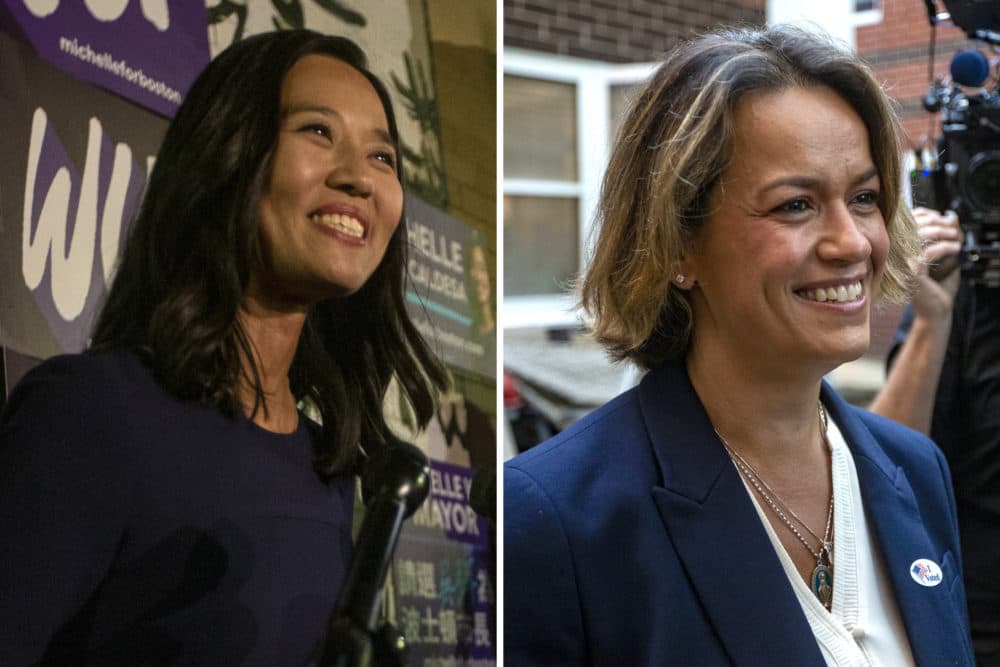 This is the Radio Boston rundown for October 13. Tiziana Dearing is our host.
The Supreme Court held oral arguments Wednesday involving the death sentence for convicted Boston marathon bomber Dzhokhar Tsarnaev. The government is appealing a First Circuit decision last year to overturn Tsarnaev's death sentence. Today, we got a glimpse of how the court may feel about the government's case.
According to a poll by WBUR, the Dorchester Reporter, The Boston Foundation, and the MassInc. Polling Group, City Councilor Michelle Wu is leading by 32 points right now in the Boston mayoral race. The stakes are high, with less than three weeks until the general election in November. We break down the numbers, and their implications.
Boston Baked Blossoms received the city's very first permit to operate a cooking business out of a home kitchen back in August. We speak to Lisa Mackin, who runs the business, about operating a residential kitchen in Boston and how it's going.
Gloucester's Cape Ann Museum sent out packets of paper, crayons and oil paints to residents of the region old and young, inviting them to a make-your-own art project: self-portraits. Those portraits are now on display in a series called "Quilted Together: An Exhibit of Community Portraits."
This program aired on October 13, 2021.