Oh my gourd! Talking all things pumpkin ahead of Halloween
48:33
Play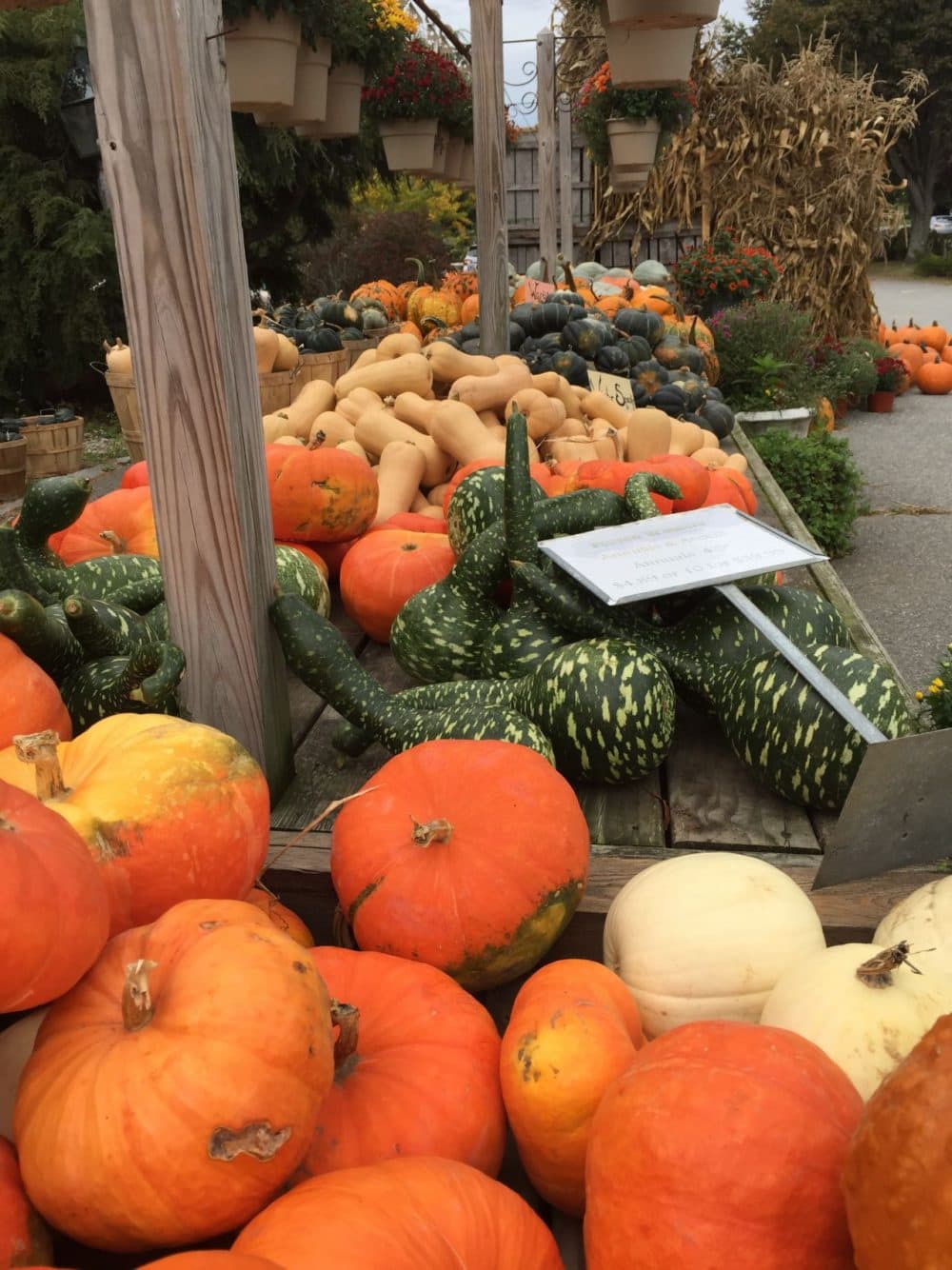 This is the Radio Boston rundown for October 26. Tiziana Dearing is our host.
It's late October, and just like clockwork, a Nor'easter storm is here (in case you didn't hear the rain last night). Why is late October always so icky? And what can we expect for the rest of the week? We check-in with WBUR Meteorologist David Epstein to find out.
Last night, Boston City Councilors Michelle Wu and Annissa Essaibi George took the stage one last time in a debate co-sponsored by WBUR, WCVB Channel 5, the Boston Globe and the McCormack School of Public Policy at UMass Boston. So what did we learn? Boston Globe columnist Adrian Walker joins us to discuss just one week out from Election Day.
We ask our coronavirus, vaccine, masking questions with Dr. Shira Doron, infectious disease physician and hospital epidemiologist at Tufts Medical Center.
Open it and clean it from the bottom, not the top. Slow roast the seeds, because they'll dry better. Wait until the week of Halloween. We're talking about pumpkins, of course: picking them, carving them, cooking them. Apples had their moment on Radio Boston last week, this week, we're all about the gourds! We take your calls on all things pumpkins with master carver George Nickolopoulos, Merisa Kouvo, Shelburne Farm Field Manager, and chef Joe Gatto.
This program aired on October 26, 2021.