The latest on COVID in Massachusetts schools
47:48
Play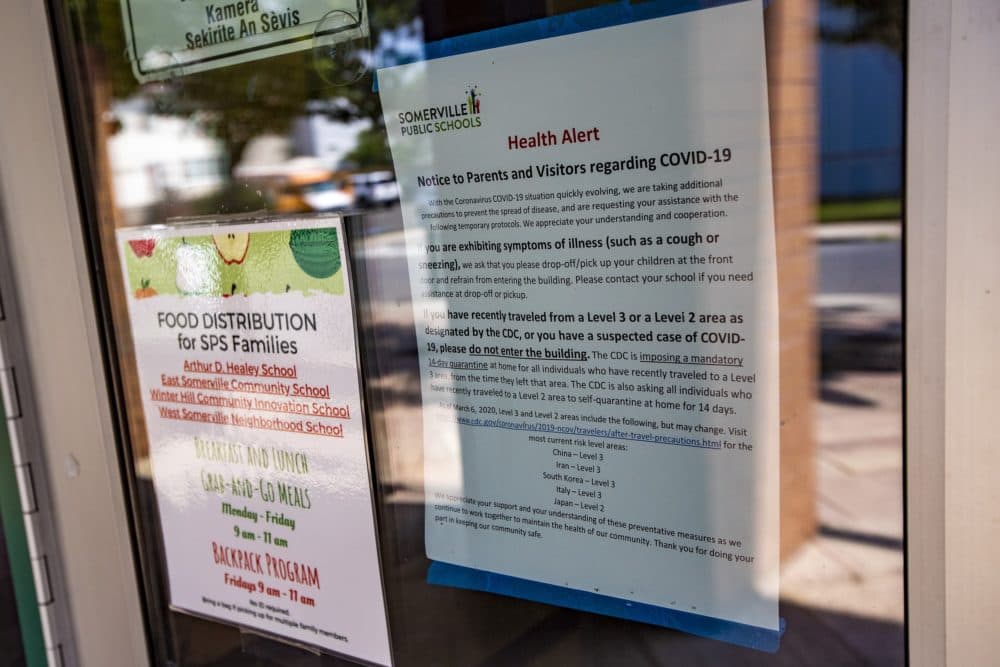 This is the Radio Boston rundown for November 23. Tiziana Dearing is our host.
The Curley school in Jamaica Plain has reopened after a COVID outbreak forced the school to close 12 days ago. Though the school held 7 remote learning days over the course of the closure, the state Department of Elementary and Secondary Education will only count three of those towards the annual requirement of 180 school days. Meanwhile, after removing the mask mandate policy three weeks ago, Hopkinton High School has seen no increase in COVID cases so far. How do we square those two scenarios, and what can we learn about the safety of our schools moving forward? We talk with WBUR's Carrie Jung.
With Thanksgiving right around the corner, lots of folks are thinking about how to gather with family while still staying safe, especially as we're seeing a rise in case numbers. We take listener questions and talk all things COVID with Dr. Helen Boucher, infectious disease physician at Tufts Medical Center and interim dean of the Tufts University School of Medicine, and Dr. Cassandra Pierre, acting hospital epidemiologist and an infectious diseases physician at Boston Medical Center.
For some, stuffing is the main attraction at the Thanksgiving table. For others, it's a hard pass. So, where do you stand? And do you have a favorite stuffing recipe or stuffing-related story? We take listener calls with Tom Keane, writer and Boston Globe contributor, Joanne Chang, chef and owner of Flour Bakery and co-owner of the restaurant Myers + Chang, and Bridget Lancaster, chef and co-host of America's Test Kitchen.
This program aired on November 23, 2021.