A conversation with Huma Abedin
Play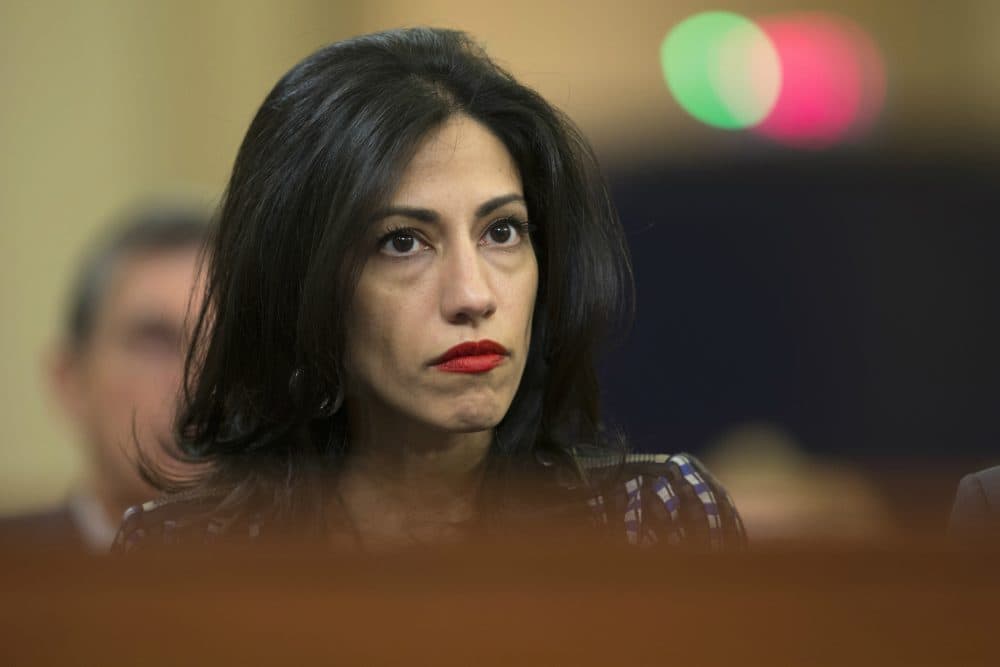 This article is more than 1 year old.
Earlier this week, Huma Abedin, a longtime aide to Hillary Clinton, was in town to talk about her new memoir, "Both/And: A Life in Many Worlds" at WBUR CitySpace.
Her life story is complex. From a cloistered childhood spent in Saudi Arabia to the inner circle of the Clinton White House and then Hillary Clinton's campaigns, to her tumultuous, very public and humiliating relationship with her ex-husband, former Democratic Representative from New York Anthony Weiner.
And just a warning, this discussion touches on subjects that might not be appropriate for all listeners.
Weiner resigned from congress in 2011, after having sent a sexually suggestive photo to a woman... and was later sentenced to 21 months in prison for an unrelated charge of sexting obscene material to a minor.
Caught in the middle of the firestorm was his then-wife, Huma Abedein. We share a sample of her WBUR CitySpace conversation, which dives deep into the collision of her personal and professional life, and the lessons she can offer anyone struggling with hardship.
The full conversation with Huma Abedein can be found here.
This segment aired on December 9, 2021.