Brush up on these mental health tips as the New England winter approaches
Resume
There are few things the Northeast does as well as autumn. But the season can be tough for certain people, as shorter days and colder temperatures may bring on feelings of depression and isolation, and exacerbate existing mental health concerns for some.
Dr. Michelle DiBlasi is Chief of Inpatient Psychiatry at Tufts Medical Center. She joins The Common to share some tips on how to shore up your mental health as we head into the colder months.
Tips & Tricks
Keep an eye out for warning signs of seasonal depression:
Dr. Michelle DiBlasi: "The biggest [warning signs] are starting to feel kind of more down, more sluggish, maybe oversleeping, overeating or eating less, and even having changes kind of in your personality, like feeling more like irritable and anxious, having trouble focusing. Those are sort of the big things that you want to look out for."
Make a conscious effort to stay connected with friends and family, especially if you're new to the region and new to winter in New England:
DiBlasi: "My best advice to people is to really try to stay socially connected, especially if you're new to the area — keeping in touch with old friends and family, and then maybe starting to make new friends in the area. Really making a conscious effort to stay socially connected."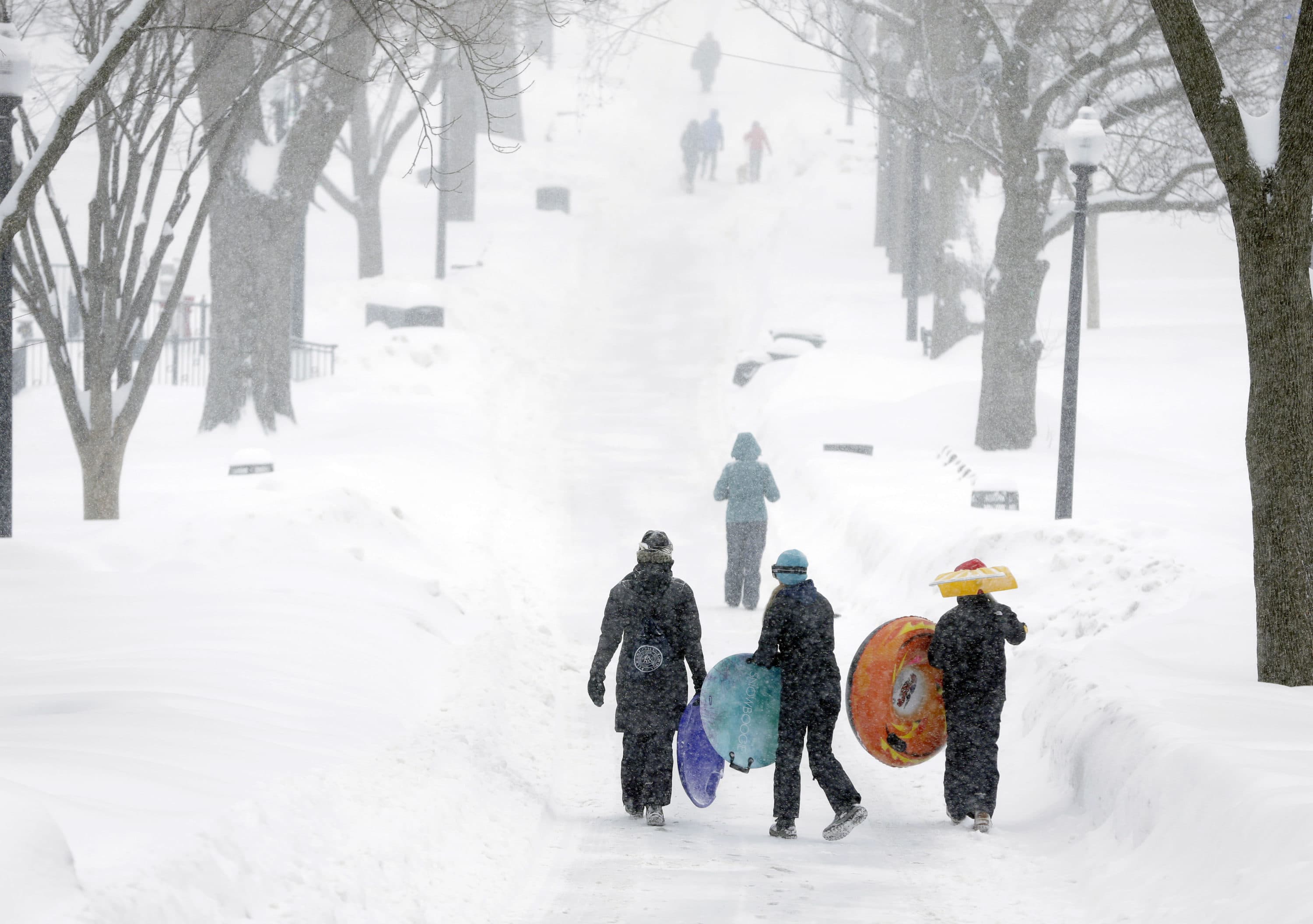 "I think in the winter time, especially it's easy to kind of become isolated, which can kind of lead to possibly feeling more down. So it's very important to stay connected."
Stick with daily routines and standard healthy living standards: 
DiBlasi: "I think the biggest thing actually comes down to the basics that people really don't usually put much thought into it. Coming down to having good sleep hygiene, which basically means making sure you're unwinding before bedtime, getting restful sleep at night. And then eating healthily, because often times we forget those sort of basic things that really have a large impact on our mood."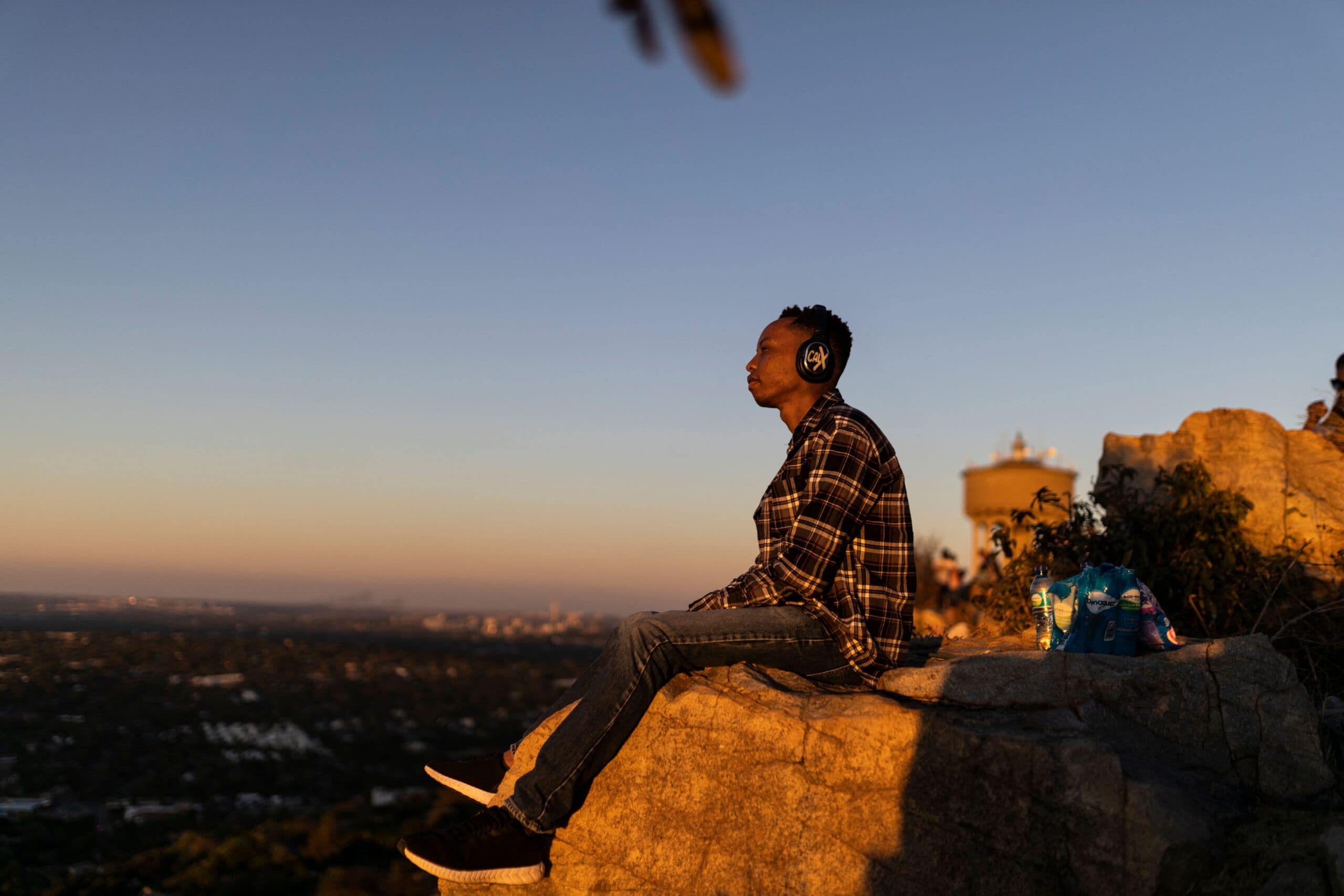 "And then of course doing things to help you relax, like I said, whether that's exercising, doing meditation, listening to music, listening to a radio show —  whatever makes you feel good."
Reach out for help if you're feeling hopeless:
DiBlasi: "I think the time to reach out for help is when you're feeling like you just can't seem to get out of that funk. You're feeling down, you're starting to feel hopeless. You're really just can't seem to get out of it. Certainly, if you're having any thoughts, to end your life at all, you absolutely need to reach out right away for help. There are plenty of resources — the emergency department, also the National Suicide Hotline, 988, that people can call to get help right away, especially in a crisis."
Use lamps to combat seasonal affective disorder:
DiBlasi: "For seasonal affective disorder, they do have lamps. They're called light boxes that you can actually buy online or in stores. What it is, is it basically gives you a LED light, usually about 30 minutes a day."
"I would recommend using it in the morning right when you wake up. And so basically what it does is it resets your circadian rhythm — which is your body's 24-hour clock — to kind of give you more energy and to help you [combat depression]."
---
Resources: If you or someone you care about is feeling suicidal or experiencing another mental health crisis, you can reach the 988 Suicide & Crisis Lifeline via phone call or text. You can also be connected with a lifeline call center by calling Massachusetts 211.