This article is more than 18 years old.
Vienna was recovering from the May 9, 1873 "Black Friday" stock market crash when Johann Strauss II first staged his most famous operetta, Die Fledermaus (The Bat), in April 1874. On this week's show, we presented an updated version of "Die Fledermaus" by the director of opera programs at Boston University's Opera Institute, Sharon Daniels. Her version of this well-known masterpiece is set in 1932 Manhattan, three years after the crash of 1929, where much like in the Vienna of 1874, people were reeling from the stock market crash by engulfing themselves in heavy drinking and erratic behavior.
In the original version of "Die Fledermaus," the central plot focuses around the extramarital escapades of Gabriel von Eisenstein and his wife, Rosalinde. Die Fledermaus (The Bat) is a nickname Dr. Falke, a friend of Eisenstein, got from a prank that Eisenstein once played on him. Falke gets his revenge at a masked ball that Prince Orlofsky has invited them to. In the updated version, Roz and Gabe live on New York's Upper East Side, Gabe has been sentenced to an eight-day prison term for a civil offense, and the masquerade is a costume party at a speakeasy run by Orlofsky who is a Russian immigrant.
We spoke with director Sharon Daniels about why she reset the operetta in Manhattan 1932, and why she has two casts of lead characters taking turns performing in her version of "Die Fledermaus."
This program aired on May 5, 2002.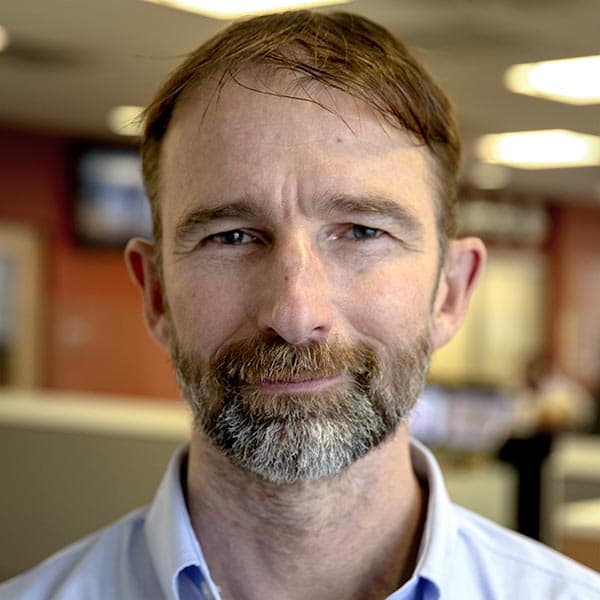 Robin Lubbock Videographer/Photographer
Robin Lubbock is a videographer and photographer for WBUR.
---

Boston University World of Ideas

---

WBUR