100 Years Of The Pulitzers: A Conversation With Veteran Journalist Roy Harris
Play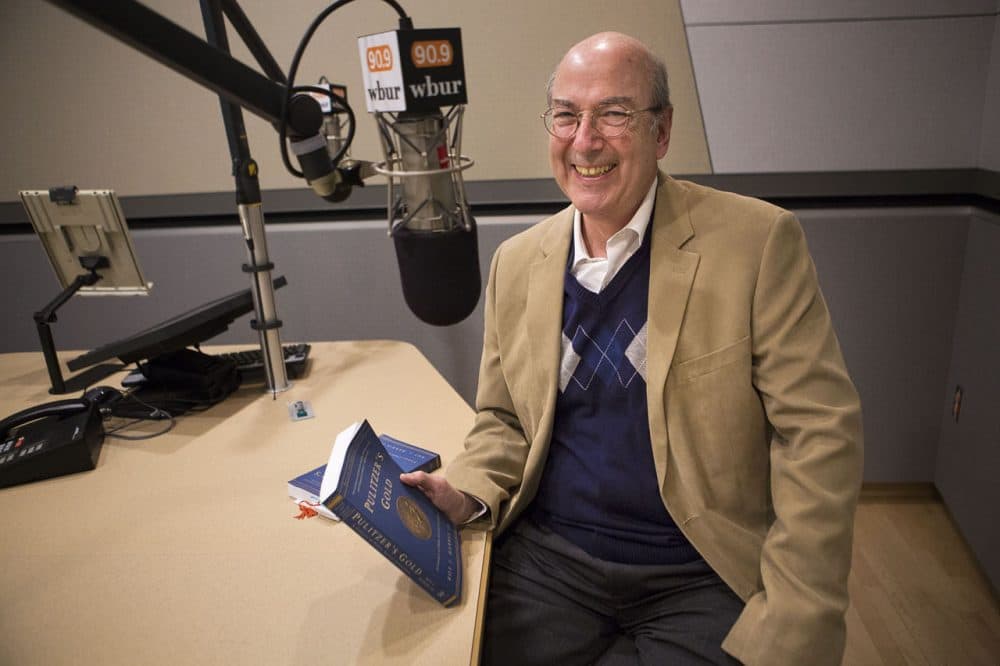 This article is more than 6 years old.
The winners of this year's Pulitzer Prizes will be revealed on Monday. If you're not familiar with the Pulitzers, think of them as the closest thing print journalism and the arts have to the Oscars. They're coveted and competitive, but less flashy.
Hungarian-born newspaper publisher Joseph Pulitzer created the prizes to honor excellence in journalism. This year marks the prizes' 100th anniversary.
Roy Harris Jr. is intimately familiar with the Pulitzers. He's a veteran reporter for the Wall Street Journal and his dad won a Pulitzer as a journalist. Harris has just issued a new edition of his book, "Pulitzer's Gold: A Century of Public Service Journalism."
Harris joined WBUR's All Things Considered to speak about the history of the Pulitzers and their role in the journalism industry today.
This segment aired on April 15, 2016.