Attorney General To Release Guidelines For Transgender Accommodation Law
Play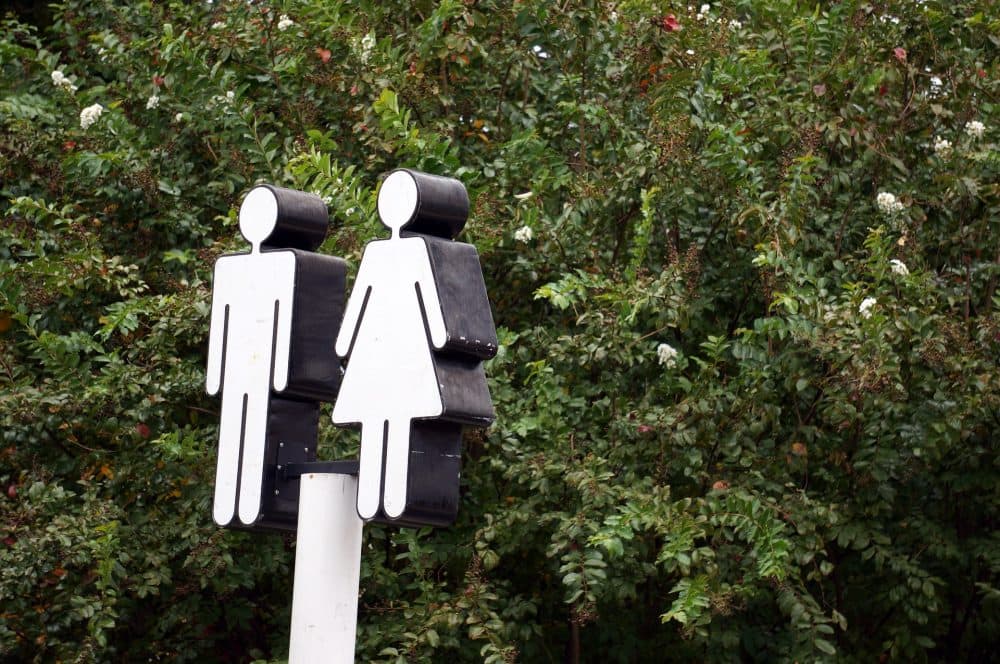 This article is more than 6 years old.
As of Oct. 1, 2016, transgender men and women will have the right to use the bathroom or locker room of their choice in Massachusetts. The law also protects transgender rights in hotels, parks, train stations and other public spaces.
But what are businesses to do if they suspect someone is abusing the law? State Attorney General Maura Healey plans to file guidelines Thursday that answer that question.
The guidelines tell businesses to presume an individual is using the appropriate bathroom or locker room. But if a person is loitering, harassing, photographing or threatening others, to intervene and possibly call the police. The Massachusetts Commission Against Discrimination will also file rules about how the law will work.
Commissioner Sunila Thomas George says the guidance is based on common sense.
"The only thing we would want to see is that people bring a little compassion [to] their decisions," she said. "It's a great next step in ending discrimination and a stigma that the transgender community often faces."
Many business groups supported the transgender public accommodations bill and don't anticipate the law will trigger problems. Steve Clark, with the Massachusetts Restaurant Association, says his board voted unanimously for the bill as it moved through the Legislature this year.
"A lot of our operators and our board members thought, you know, that they don't see this as an issue," he said. "That population is already eating in our restaurants, they're already welcome in our restaurants and there shouldn't be any discrimination."
Making protection against discrimination the law of the land is powerful for thousands of transgender men and women in the state. Cameron Partridge, a trans man, is the campus minister for Episcopal students at Boston University.
"It's incredibly important that we can access public spaces without fear and if something does happen, we have backup," he said.
In a time of redefining gender, there will be people in bathrooms or locker rooms who don't fit the historic definition of male or female. Partridge suggests: Just go about your business.
"It's really not about seeing yourself exactly mirrored in another person who's in the same space with you," he said. "And the only reason to get concerned is if they're in fact not using the space for what it's for."
Healey and the Massachusetts Commission Against Discrimination expect abuses of the law will be rare.
This article was originally published on August 31, 2016.
This segment aired on August 31, 2016.