Gov. Baker Signs Transgender Accommodations Bill Into Law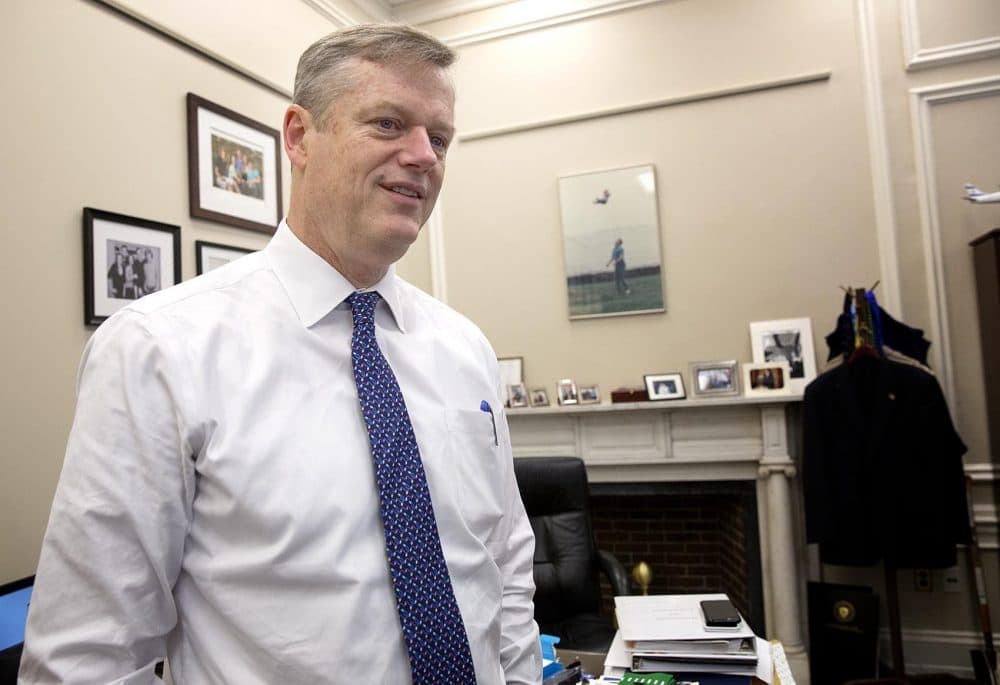 This article is more than 6 years old.
Less than 24 hours after it landed on his desk, Gov. Charlie Baker quietly signed into law a bill (S. 2407) expanding civil rights protections for transgender individuals.
The new law, which takes effect Oct. 1 of this year, prohibits discrimination on the basis of gender identity in public accommodations. It allows individuals to utilize gender-segregated restrooms or locker rooms based on their gender identity.
"I've said many times over the course of this debate for the last 18 months that no one should be discriminated against in Massachusetts because of their gender identity," Baker said to the press Friday.
"I believe this compromise legislation extends additional protections to the commonwealth's transgender community and includes provisions to address the public safety concerns that were expressed by some, by requiring the attorney general to issue regulations to protect against people abusing the law," he added.
Supporters of the bill expressed gratitude for the governor's action.
"Let there be no doubt that today history was made in Massachusetts. The enactment of this law comes after 10 long years of transgender people summoning the courage to step out the shadows to publicly advocate for their civil rights," Kasey Suffredini, co-chair of Freedom Massachusetts, said. "While we did so proudly, it should not be forgotten that many did so at great personal risk of losing a job, a friend, or ties with family. This is a victory for those brave people and indeed a victory for Massachusetts."
Opponents, who had hoped the governor would veto the measure, were disappointed.
The Massachusetts Family Institute issued a press release decrying the new law, stating the governor had broken his original promise to veto the bill.
For many months, as the bill made its way through the Legislature, it was unclear if the bill would have the governor's support. It wasn't until the House added language to the bill directing the attorney general to develop guidance and regulations as how to apply the law, that the governor signaled his approval.
Asked how he ultimately came to his decision, Baker said it was from talking to many people on both sides of the issue for four or five years.
"I would say the debate on this in Massachusetts has gone on for certainly ever since I've been in this job," he said. "I would say for the most part it's been a pretty positive and what I would describe as a constructive and healthy debate."
Also Friday, Baker signed the fiscal 2017 state budget, after vetoing $256 million in spending.
The vetoes brought the budget's bottom line down to $38.92 billion.
This article was originally published on July 08, 2016.