'We're Still Blessed': Cambridge Family Starts Over After 10-Alarm Fire
Resume
The Robinson family of Cambridge got a Christmas tree Wednesday. That's a bigger deal than you might think.
Heather Robinson and four of her six children lost their Cambridge home in a 10-alarm fire earlier this month. They were among approximately 120 people displaced from their homes in the fire, which consumed a big chunk of their neighborhood in a span of less than five minutes. Investigators have said they believe the fire was an accident.
16-year-old Isaiah Robinson rushed his 3-year-old sister Juliah from their building that day, and then he ran back in to bring out the neighbors' small children. We interviewed Robinson a few days after the fire.
The Robinson family — and many others left homeless — spent the first few nights after the fire in hotels in Cambridge and Arlington.
Today most of the families, including the Robinsons, have a permanent place to live — thanks to help from the city and a special fund set up to help the victims. The Robinsons moved into a four-bedroom apartment just a few blocks from the home they lost.
"We're starting over, but we have a place before Christmas, which I didn't think would happen," Heather Robinson says. "So we're still blessed even though we had this tragedy, because there are people worse than what we're going through."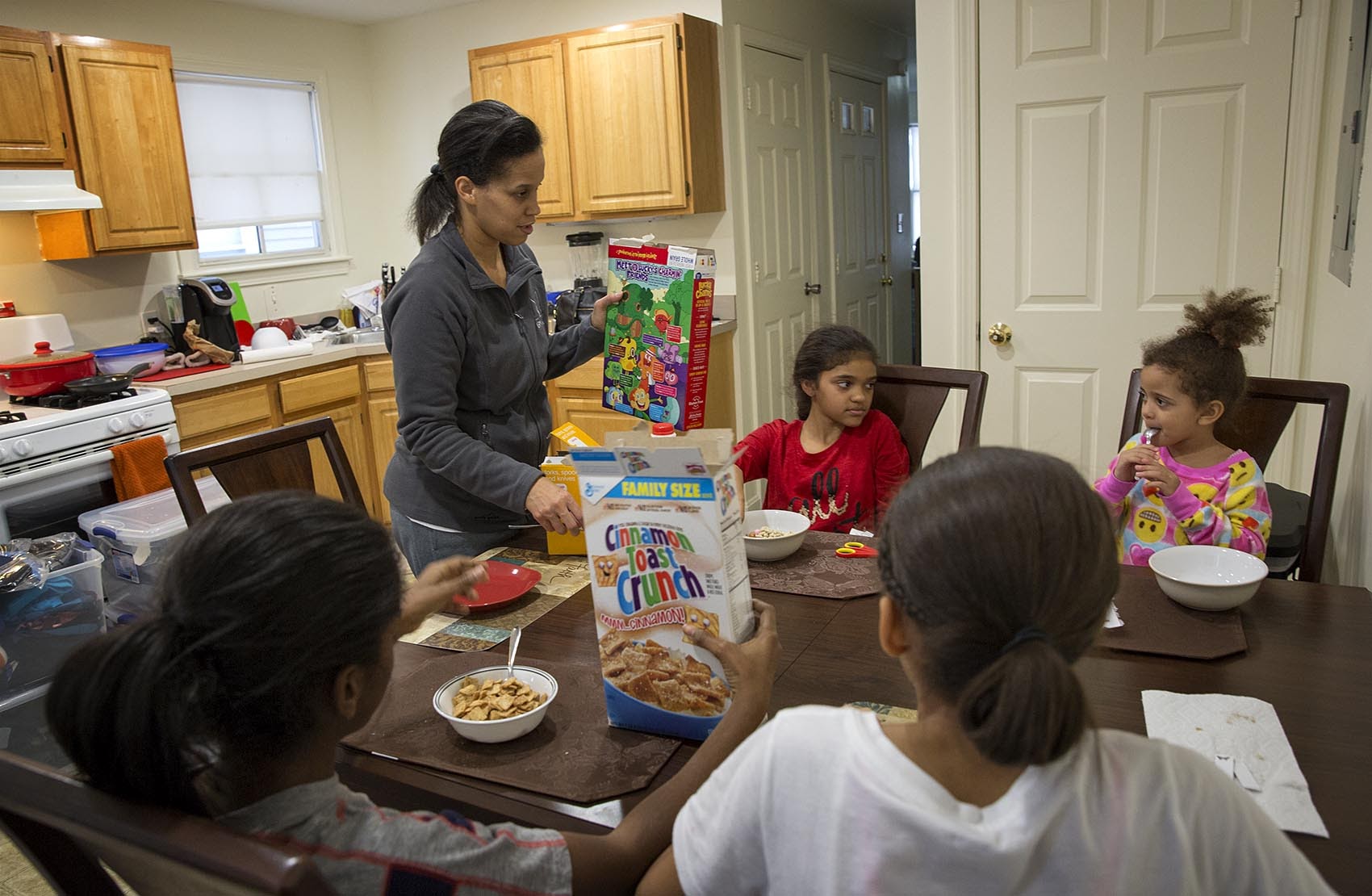 The place is brimming with bags of donations — clothes, towels, a vacuum cleaner and diapers. There's fresh carpet on the three flights of stairs.
Isaiah, who previously had told us about his love of sneakers, has a new collection of the shoes — all donated. He got so many pairs that he gave some to a neighbor who also lost everything in the fire.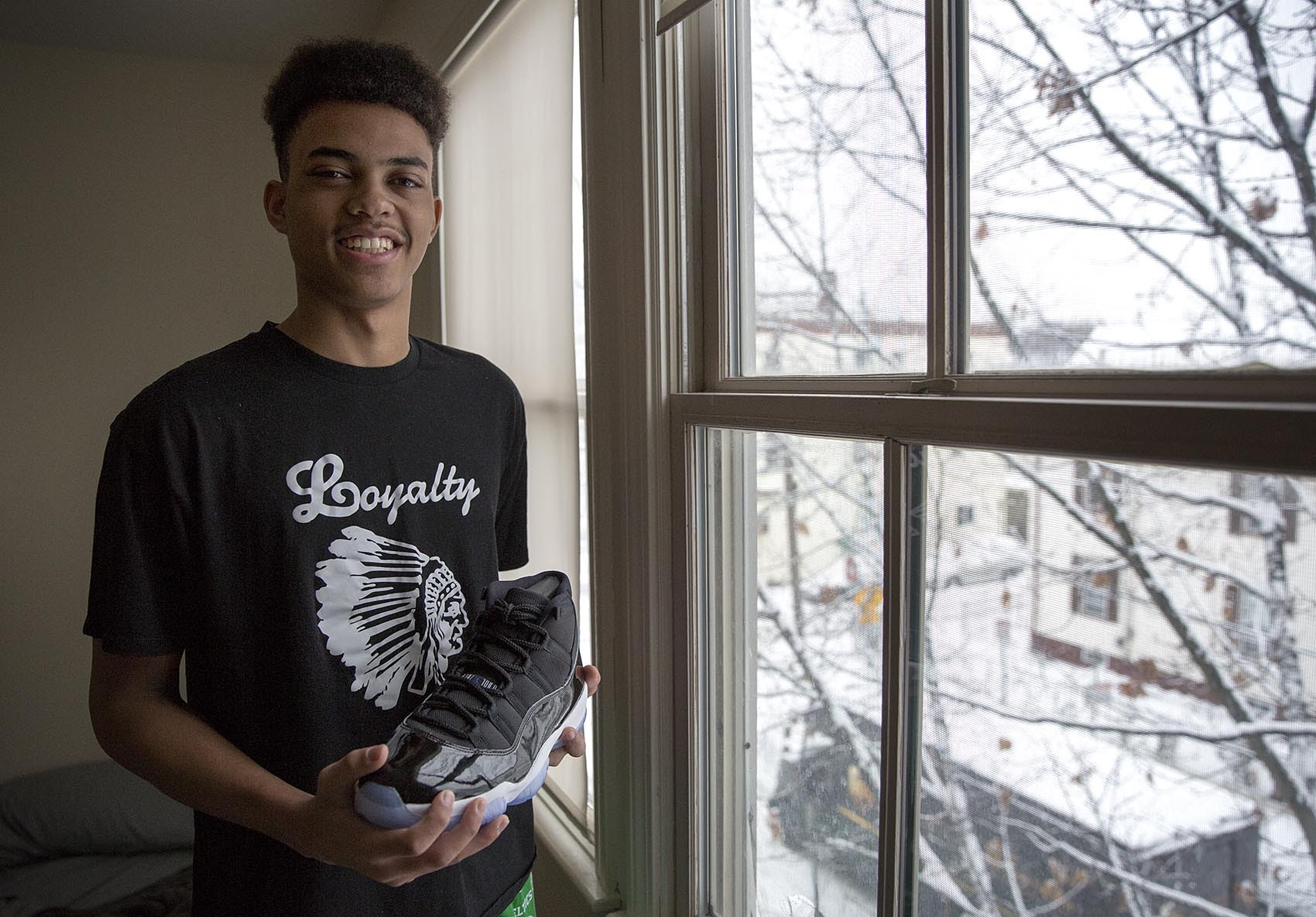 "When you have the feeling like you don't have anything, and then you know that person don't have anything, you just share," Isaiah says. "I just felt like he lost a big part of him, and I lost a big part of me. So we can only help, you know, fill that one spot up."
WBUR's Lisa Mullins visited the Robinsons in their new apartment — hear their conversation above.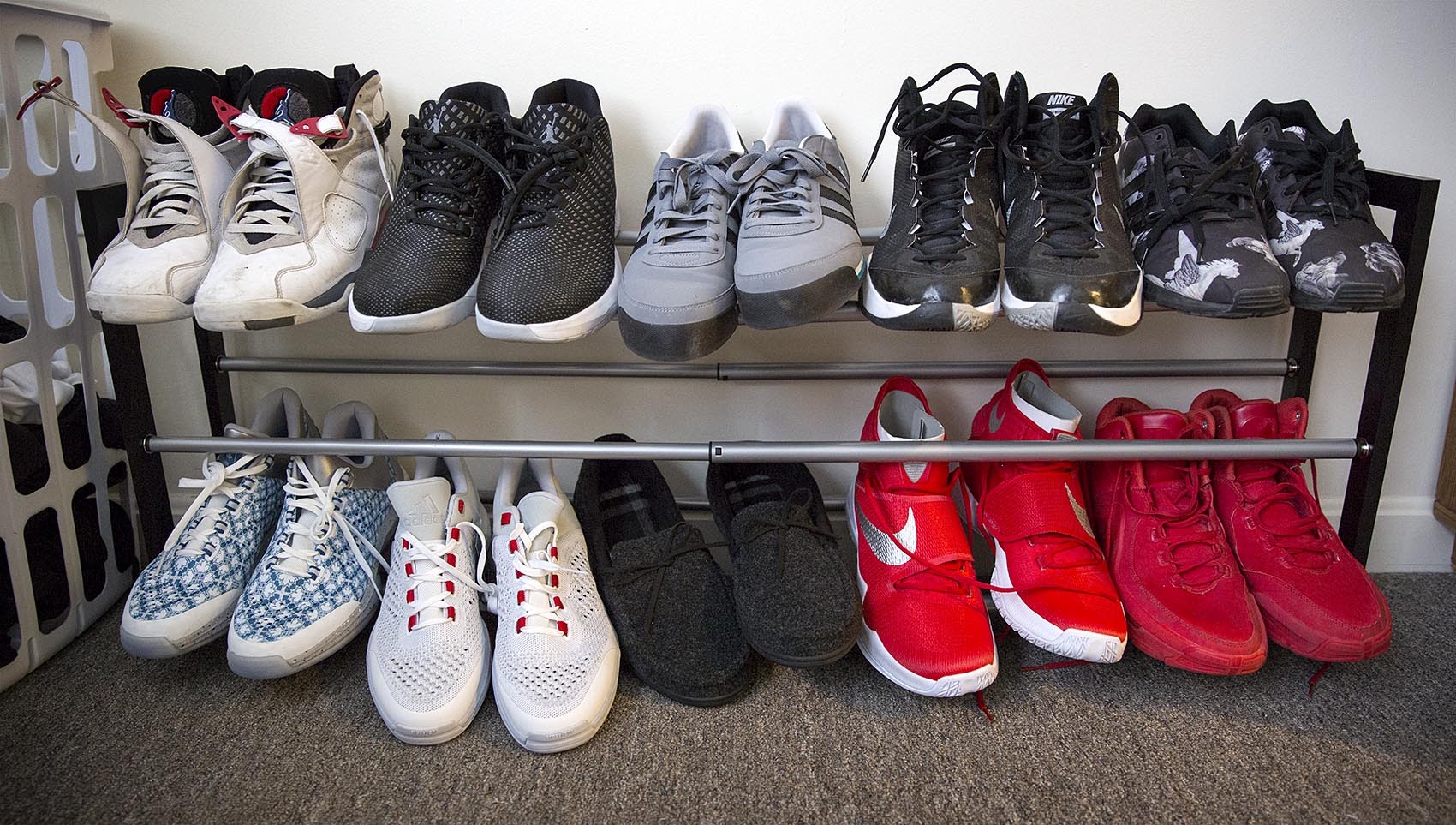 This segment aired on December 22, 2016.