Anything For Selena | Episode 3: Birth Of A Symbol
Play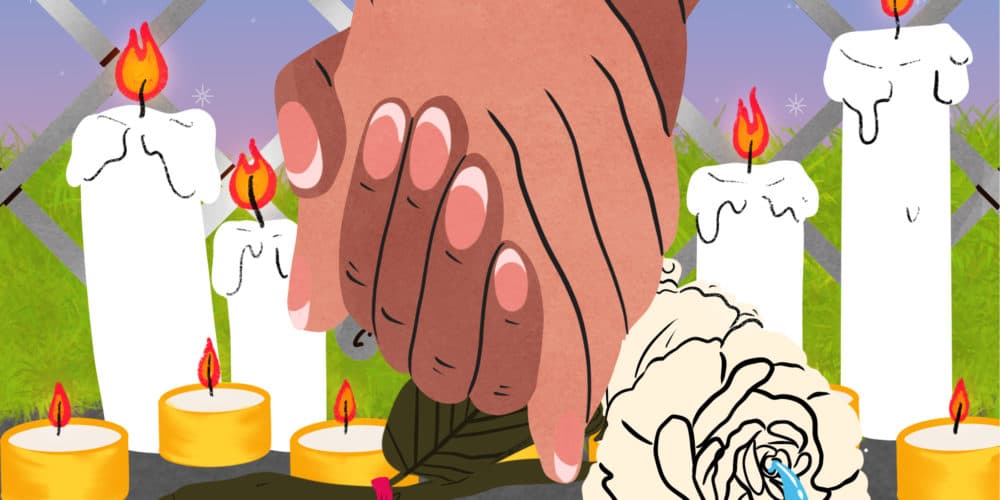 In her life, Selena Quintanilla was a symbol of hope.  She became a role model for how Latinos could achieve the American dream and find acceptance. But a forgotten culture war following her death painted a different picture. In the 25 years since her murder, Selena's image has taken on new meaning. In this episode, Maria traces how Selena became a symbol for solidarity and resistance.
Story continues below
Subscribe to the podcast
Credits
Special thanks to Deborah Paredez, professor of Creative Writing and Ethnic Studies at Columbia University, whose book Selenidad: Selena, Latinos and the Performance of Memory contributed to the research for this episode.
Additional thanks to VAULT Studios and Kiii TV Corpus Christi, producers of Selena: A Star Dies in Texas for providing police recordings of Yolanda Saldivar.
Anything for Selena is a co-production of the iLab at WBUR and Futuro Studios.
Find out more about Anything for Selena here and follow us on Twitter and Instagram.