5 Things To Do This Weekend, From A Women's Artisan Market To A Global Music Festival
We're full swing in election season and it may seem as though the airwaves, television screens and trending hashtags all have something to do with politics. Looking for things to do to reset your brain? Take a break and check out these happenings going down this weekend, in and outside of the city limits.
Friday, Oct. 4 and Saturday, Oct. 5
Despite its history (and current state) of racism, segregation and gentrification, Boston remains an intensely multi-cultural city. Boston University's Global Music Festival celebrates the diversity, not only of this city, but of the human experience with a lineup showcasing musicians from across the globe. Over two days, the festival features acts like Les Filles de Illighadad from Niger and Saraswathi Ranganathan from India.
---
Sunday, Oct. 6
Did you know that a good way to support artists and creatives who are women is to buy the stuff they make? I know, revolutionary right? In all seriousness, the Boston Women's Market showcases more than 60 different vendors who sell homemade wares, from pottery to medicinal items to clothes to jewelry. This market is family friendly and a great way to spend a cool, autumn day. Rounding out the programming is the folk duo, Hawthorn, whose melodic music will have you in the right head space to shop your heart out.
---
'Mock'
Boston Seaport
Through Nov. 30
Boston's changing skyline and landscape is a point of contention for many locals, both natives and transplants. Artist Pat Falco utilizes a scene so common in the city — a full size mock up of a building — to spark dialogue about gentrification, redlining and rent hikes. On one side, "Mock" looks like any other mock up or partially completed building triple-decker but on the other side, Falco has utilized old newspapers, maps, studies and articles to draw a more complete story about the history (and future) of redlining. You can catch the reception Thursday night, from 5 to 7 p.m., but the structure itself will be on view until the end of November.
---
Saturday, Oct. 5
The term "safe space" has become a somewhat overwrought label but this night of poetry and performing art lives up to this description. Now in its 10th iteration, "All Together Now" centers the voices of performers who are queer and/or of color in an effort to disrupt dominant racist and heteronormative narratives. The lineup includes performers from across the disciplinary spectrum, from spoken word to puppetry, and boasts names like Veronica Barron and Amanda Shea. The ultimate goal? To bring uncomfortable conversations to the forefront while helping viewers build vocabulary to discuss and participate in these conversations.
---
Through Oct. 20
Who in the world are Rosencrantz and Guildenstern? Don't feel bad if you don't remember these two minor characters from William Shakespeare's "Hamlet." But this production may make it hard for you to forget them. The two are the stars of this play by playwright Tom Stoppard but they don't know it. Playing off of their relative anonymity and interchangeable roles in "Hamlet," "Rosencrantz & Guildenstern Are Dead" follows the duo as they wrestle with their fate, a fate they have no control over in the grander scheme of Shakespeare's seminal work. You can expect plenty of laughs and also, plenty of introspection on who gets to take center stage, and why. (Read Ed Siegel's review of "Rosencrantz & Guildenstern Are Dead.")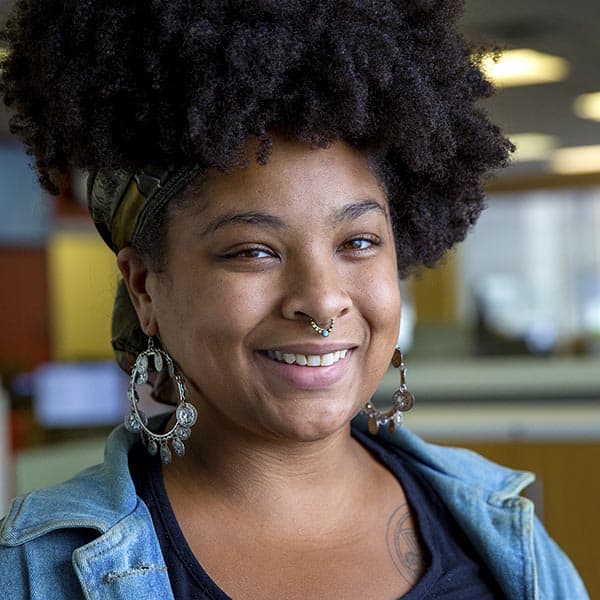 Arielle Gray Arts Engagement Producer
Arielle Gray is the Arts Engagement Producer for The ARTery. She manages its social media, events and curated content.