Lost Income Due To COVID-19? Here Are Grants And Resources For Artists And Nonprofits
Artists are struggling financially due to the COVID-19 pandemic. Museums, restaurants and venues have all closed, leaving many without a primary source of income. Filing for unemployment is a decent safety net but not all artists qualify to apply. If you're looking for small emergency grants or funds to hold you over, read on to learn more.
Is there a fund we're missing? Let us know!
UNEMPLOYMENT
Filing for Unemployment Due to COVID-19
Along with applying to and searching for grants and funds, make sure to get your application into the state if you lost your job or income due to COVID-19. Unfortunately, self-employed individuals and contract employees are not eligible to apply for unemployment.
NATIONAL FUNDS
Rapid Response: Racism is a Virus Too
This rapid respond fund is geared towards community-based organizations who work predominantly with Asian American communities, in response to hate crimes and bias against Asian American communities because of COVID-19.
Disabled Creator and Activist Pandemic Relief
Volunteers are currently collecting information for this fund aimed at giving aid to disabled creators and artists who've lost income due to the COVID-19 pandemic.
Foundation of Contemporary Arts Artist Relief Fund
This fund is open to U.S.-based artists who've fallen on hard times because of the coronavirus outbreak. If you've had a performance or show canceled because of COVID-19, apply.
Sweet Relief Musicians Fund
If you're a musician or music industry worker who lost 50% of your income, you're eligible to apply to this fund.
Musicians Foundation Fund
United States-based musicians who've been active for the past five years are eligible to apply for a microgrant. Keep in mind, this fund also asks for paperwork proving that most of your income has come from your work as a musician. We're also not sure how they define a "professional musician" but there is an email on the page where you can inquire for more information.
Craft Emergency Relief Fund
Are you a United States-based craft artist looking for emergency funds? You must have been involved in craft-making (there's a definition of "craft making" on the site) for at least three years before your emergency and you must be making a majority of your income from your art. Visit the site to learn more about eligibility to apply to this fund.
PEN American Writer's Emergency Fund 
This fund is for professional (published or produced) writers and editors who are in acute financial crisis. PEN America writes on their site that they'll be updating with more critical information on March 25.
LOCAL FUNDS
Boston Artist Relief Fund
This relief fund from the City of Boston is offering small grants, from $500 to $1,000, for artists in the area negatively impacted by venue closures and gig cancellations.
Theatre Community Benevolent Fund
All active individual theater practitioners and theater organizations can apply to this fund to offset operating costs and loss of income.
Boston Singers' Relief Fund
New England-based classical singers who are dealing with canceled performances are invited to apply for grants of up to $500.
Boston Music Maker COVID-19 Fund 
Nonprofit organization The Record Co. organized this rapid response fund to help musicians negatively impacted by closures due to COVID-19. Grants go up to $200.
Passim Emergency Artist Relief Fund
Musicians who've performed or taught at Club Passim in Cambridge are eligible to apply for a grant up to $500.
Cambridge Artist Relief Fund
These grants for artists run between $200 to $1,000. To be eligible, you must either be a Cambridge resident or an artist working predominantly in Cambridge.
NONPROFIT AND SMALL BUSINESS RESOURCES
COVID-19 Preparedness for the Cultural Sector
Mass Cultural Council's free webinar offers tools and solution for cultural organizing during the coronavirus outbreak.
COVID-19 Tools and Resources for Nonprofits
The Nonprofit Finance Fund put together this toolkit for nonprofits struggling to stay afloat during this time. Resources include links on how to secure funding, write grants and more.
Cambridge COVID-19 Emergency Fund
To apply to this fund, you must be a Cambridge resident or someone whose main source of income comes from Cambridge. Both Cambridge 501(c)(3) status organizations and small businesses with demonstrated loss of opportunity or income are invited to apply. Individuals or groups without 501(c)(3) status can also apply.
Running a Food Business in the Face of COVID-19
This resource list from CommonWealth Kitchen includes information on obtaining loans, work shares, crisis management and other HR-related aspects of business.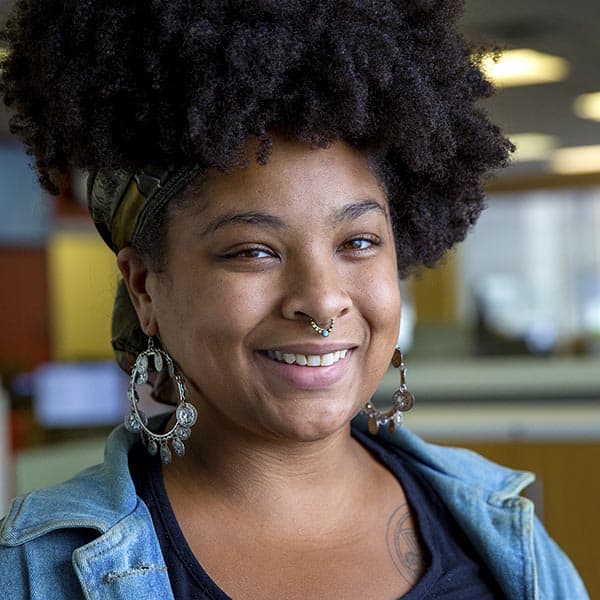 Arielle Gray Arts Engagement Producer
Arielle Gray is the Arts Engagement Producer for The ARTery. She manages its social media, events and curated content.