Listen: Evan Greer's Pop-Punk Anthem Is 'An Open Letter To Transphobes'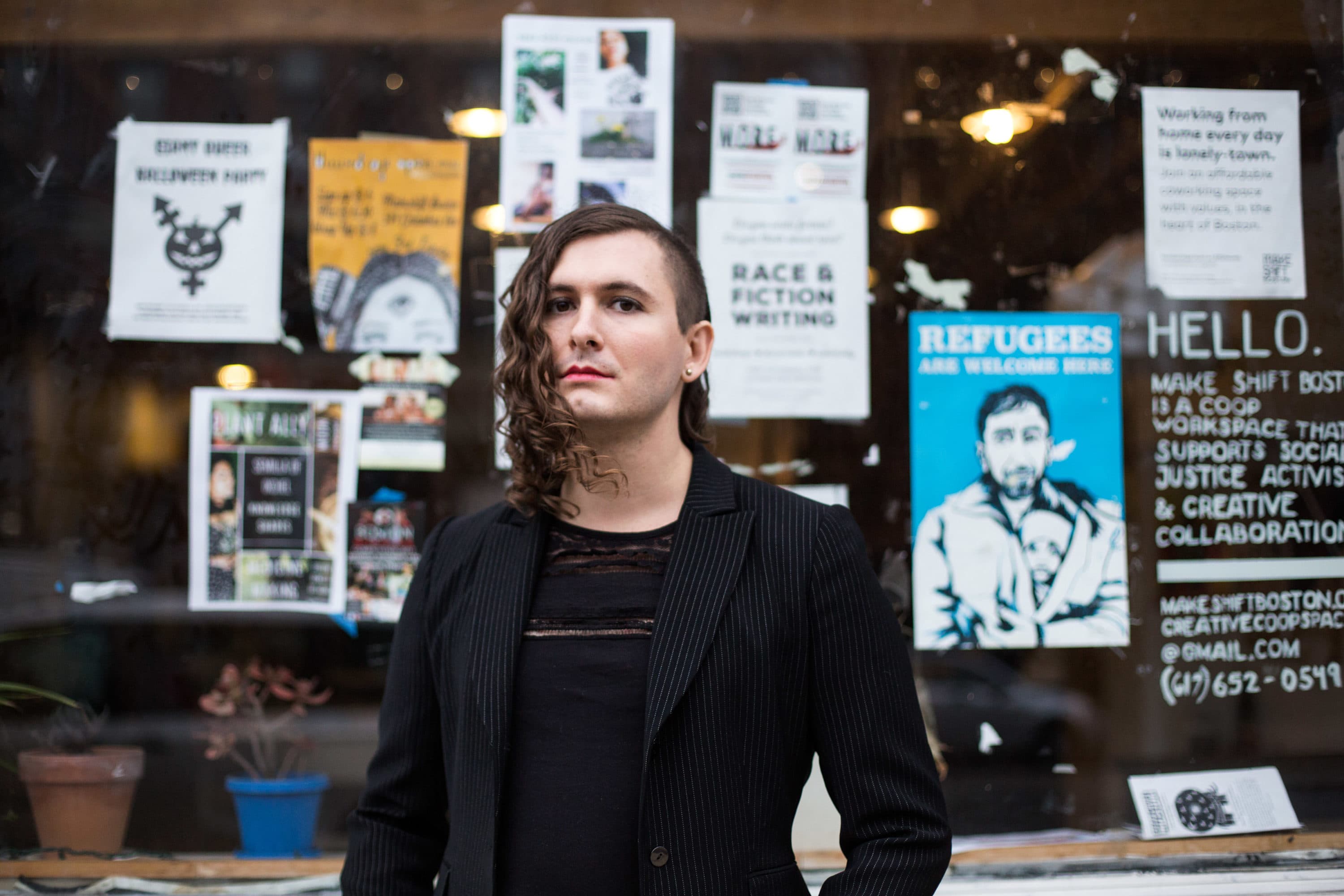 This is an exclusive song premiere, part of The ARTery's effort to highlight New England musicians.
---
---
"The Tyranny of Either/Or" begins with an audio clip of the gay liberation activist Sylvia Rivera. In a now-famous event, Rivera jumped onstage at the 1973 Christopher Street Liberation Day Rally (a precursor to Pride) and excoriated mainstream gay activists for ignoring the plight of transgender people. "Y'all better quiet down," she shouts in the recording, her voice rising defiantly above the jeers of the crowd.
It's a perfect setup to Evan Greer's "The Tyranny of Either/Or," which the musician describes as a "trans anthem." Over soaring, snarling guitars, Greer channels Rivera, asserting, in plain language, her right to exist. "We just want to be ourselves," she sings. "We just want to live our lives."
"It's so earnest," Greer says of the song, laughing. "I almost feel like I wrote it for my younger self and for other young trans folks who just sort of need that straightforward, almost too on-the-nose trans anthem."
"The Tyranny of Either/Or" is one of seven songs off of Greer's upcoming album "Spotify is Surveillance," out April 9. It follows the activist singer-songwriter's 2019 release "she/her/they/them," which was her first studio album in a decade. "Spotify is Surveillance" is a landmark of a different sort — Greer's first totally DIY effort, which she recorded at home in her bedroom, learning new instruments on the fly.
"It just became super empowering," Greer says of the experience, which involved learning how to play the bass and teaching herself how to mix tracks. "I'm actually happier with the final sound of the stuff that I recorded in my bedroom than anything that I recorded in a professional studio throughout, like, my entire previous career."
In "The Tyranny of Either/Or," Greer channels the anthemic pop-punk of the early aughts. "I wanted it to be a song that people can throw their fists in the air [and] scream along to," she says. The lyrics are, for the most part, adversarial and unvarnished — what Greer calls "an open letter to transphobes."
Though the song is straightforward on its face, Greer says its message is mostly aimed at other left-wing activists — much like Rivera's impromptu speech all those years ago. There are plenty of feminists who are hostile to trans people. In fact, Greer says, she's more likely to be targeted online by anti-trans feminists than anyone on the political right.
Which is why one line in the song stands out: "Why can't you see our liberation's intertwined?" It's the only moment in the song where Greer's posture softens. The line doesn't negate her anger, she explains. It's more about seeking a connection.
"In the end, people of all kinds of political beliefs are often coming from a place of personal trauma or collective trauma," Greer says. "Can we take a moment and recognize that the same systems that are causing trauma and discrimination and suffering for trans women are the ones causing trauma and discrimination and suffering for cis women?"
Of course, "The Tyranny of Either/Or" is still, at its heart, a punk song. "People who are angry about the same things can sing along to that, and feel something," Greer says. "And that's really powerful."
---
Evan Greer's new single, "The Tyranny of Either/Or," is out March 23. Her forthcoming album, "Spotify is Surveillance," will drop April 9.
Note: The audio for The ARTery's music premieres comes down after the track is released. You could still listen to the track via the streaming service embed above.
This article was originally published on March 22, 2021.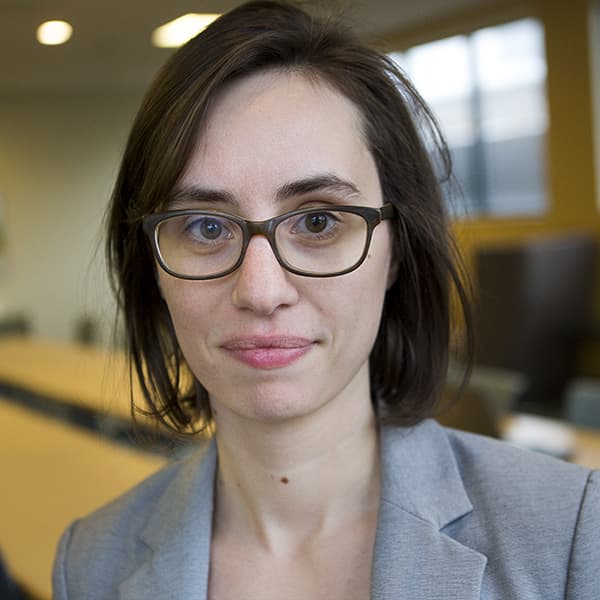 Amelia Mason Arts And Culture Reporter
Amelia Mason is an arts and culture reporter and critic for The ARTery, WBUR's arts and culture team. She covers everything from fine art to television to the inner workings of the Boston music scene.