'I Feel Seen': House Of Bawdy Adult Novelty Store Affirms Black And Queer Lives
05:32
Play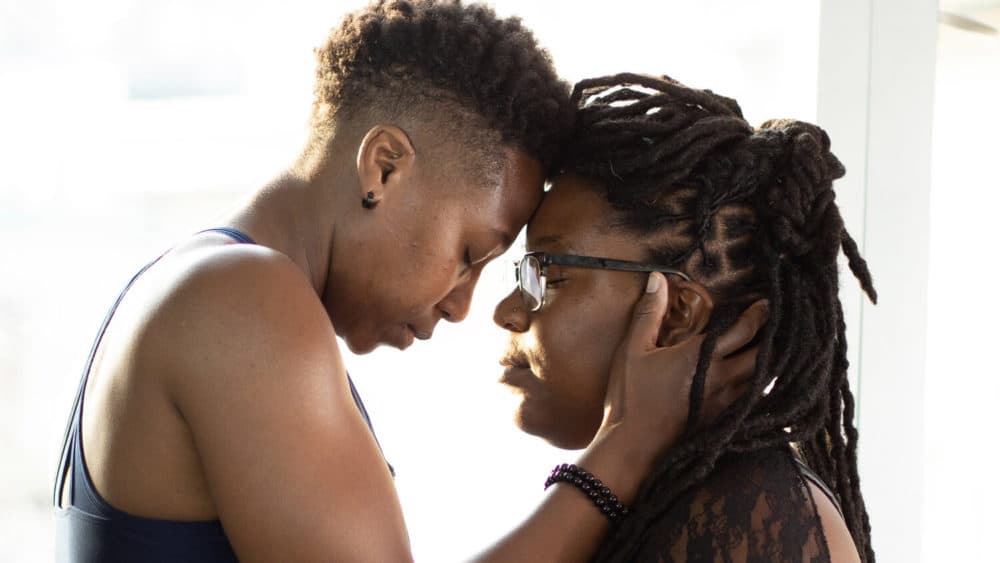 Last year, as incantations of "Black Lives Matter" and "I can't breathe" and "no justice, no peace" reached an apex, ideas of revolution were churning in Kathryn Sabir-Beach's mind.
She — "a sexually fluid, Muslim woman who also happens to be queer" — was thinking about Black people "and how we're mistreated, murdered, disrespected, disregarded by society as a whole."
"I wanted to make a space where Black folks and queer people and people who are marginalized genders weren't just included," Sabir-Beach says, "I wanted us to exist because of us. Not just including us."
Sabir-Beach, who lives in New Hampshire, has worked in the adult novelty industry for several years and figured she'd use that experience to build a foundation for the space she wanted to make. Dubbing it "House of Bawdy," she launched her store at the end of last year.
"House" is a nod to queer drag and ball culture. But, also, Sabir-Beach wanted her store to foster the idea of home for folks like her. She wants House of Bawdy to be more than just a source of cuffs and other kinky stuff. She doesn't want sexy things to be the only commodity.
"Black lives, pleasures and desires and dreams don't just matter here. They are why we are here," reads the banner on House of Bawdy's homepage. (Please note, you may want to visit House of Bawdy without kids or coworkers around.) And the website is populated with everyday people, with all types of bodies, wearing risqué lingerie.
"I feel seen," says Kellie Tiller, a "queer masculine of center" lawyer who resides in Cambridge. So, she's not a professional sexy attire model. But when she saw a call for models on House of Bawdy's social media, she knew she wanted to try.
"We all need to belong someplace. And so whether that is our families, our social groups, our jobs. Even someplace like a sex store."

Desirée Robinson
"Being on a health journey, myself, and really feeling comfortable in my skin — being able to show my bawdy and showcasing that — it really just felt like a natural experience," Tiller says.
Now, she says she's a House of Bawdy customer — not just of the products. She's tuned into some of the Zoom conversations about sexual health and well-being that the website has hosted. And that aspect is exciting for Maryland-based Black sexologist Desirée Robinson, who says she now has a place she can direct clients for additional support, because she says there aren't a lot of spaces like House of Bawdy.
"So even having a space where you think of  'this is where I buy my toys, and have fun and ki-ki,' " Robinson says. "But they're also offering, classes, blog posts, resources. Appropriate sex education is important."
She says beyond that, House of Bawdy is also meeting a very foundational human need.
"Most things come down to this basic principle that the key motivator to human behavior is the need to belong," Robinson says. "We all need to belong someplace. And so whether that is our families, our social groups, our jobs. Even someplace like a sex store."
But owner Kathryn Sabir-Beach says House of Bawdy is much more than a sex store. It's a citadel of "wellness, belonging, joy and pleasure — definitely that." She says in a world that seems to ignore or fetishize or abuse Black people and people with different types of bodies, she wanted to make a space where her and their existence can just be. And where they don't have to fight or protest for that peace.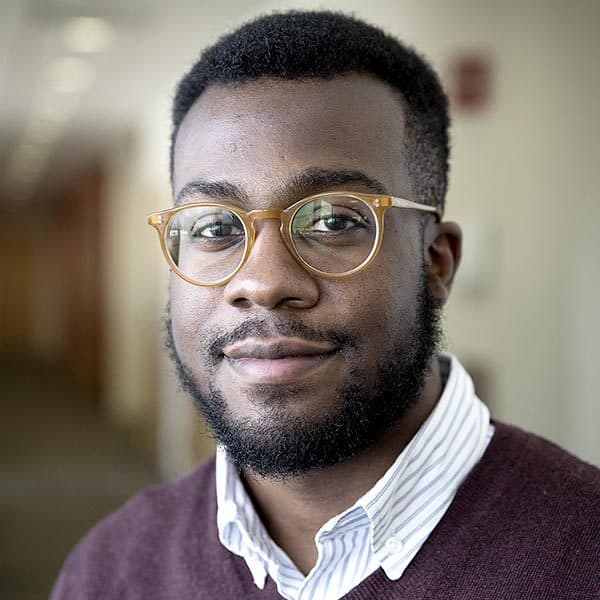 Quincy Walters Reporter
Quincy Walters is a general assignment reporter for WBUR.